Singing in Parliament After Australia Gets Marriage Equality
After SSM Was Legalised in Australia, Parliament Broke Into Song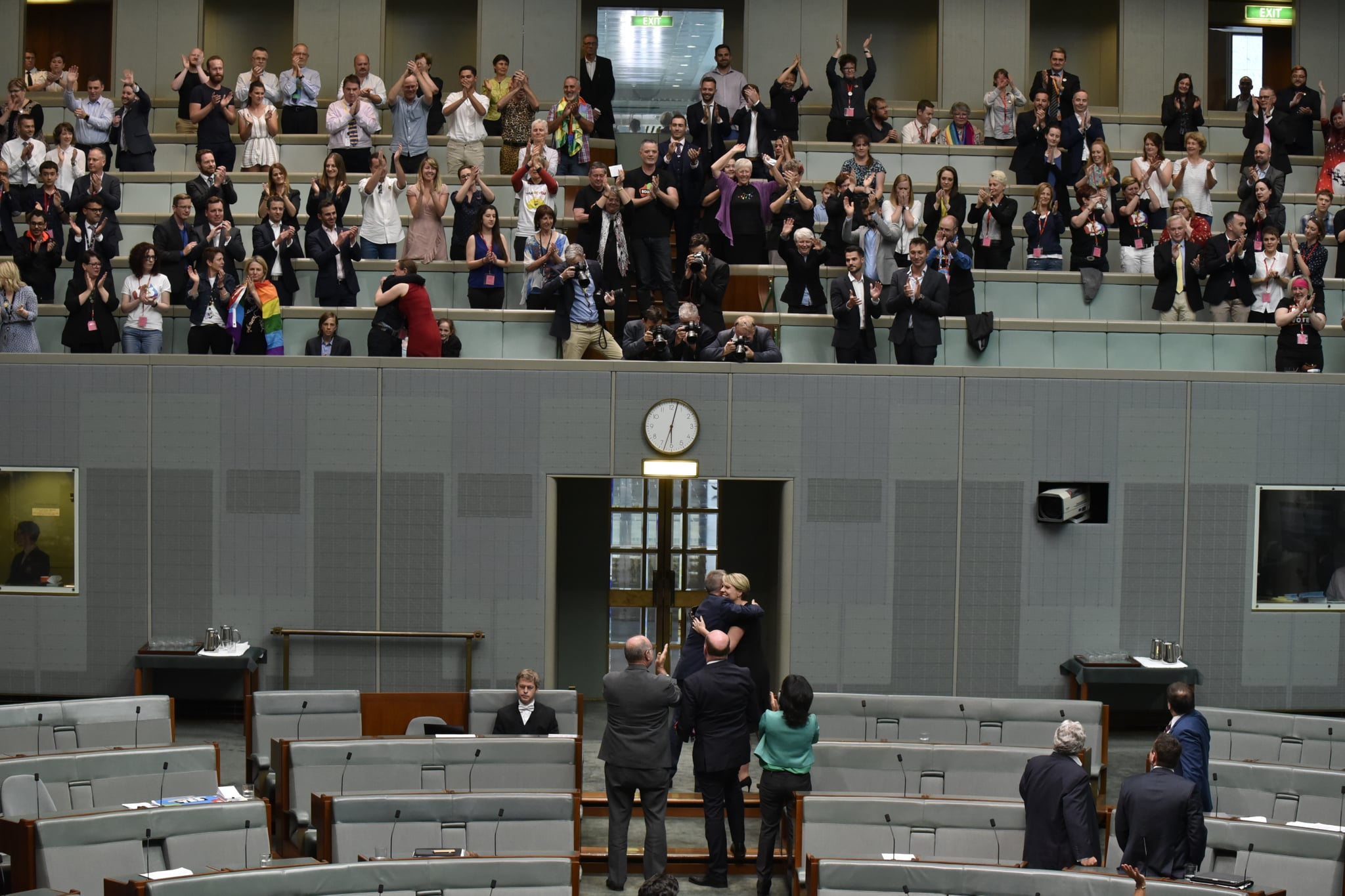 December 7, 2017, will forever be a momentous day in Australia's history — it's the day we became the 26th country to legalise same-sex marriage, and people across the country were overjoyed. So overjoyed, in fact, that some of them even burst into song in parliament!
Just moments after the House of Representatives declared their decision to pass the marriage equality bill, people watching the proceedings in the public gallery started singing iconic Aussie anthem, "I Am, You Are, We Are Australian."
It was a beautiful, spontaneous moment — the likes of which we'll hopefully see more of now! — and the emotional reaction of MP Tanya Plibersek really said it all. You'll get goosebumps, we promise.