Sydney Dust Storm
People Warned to Stay Inside as Dust Storm Hits Sydney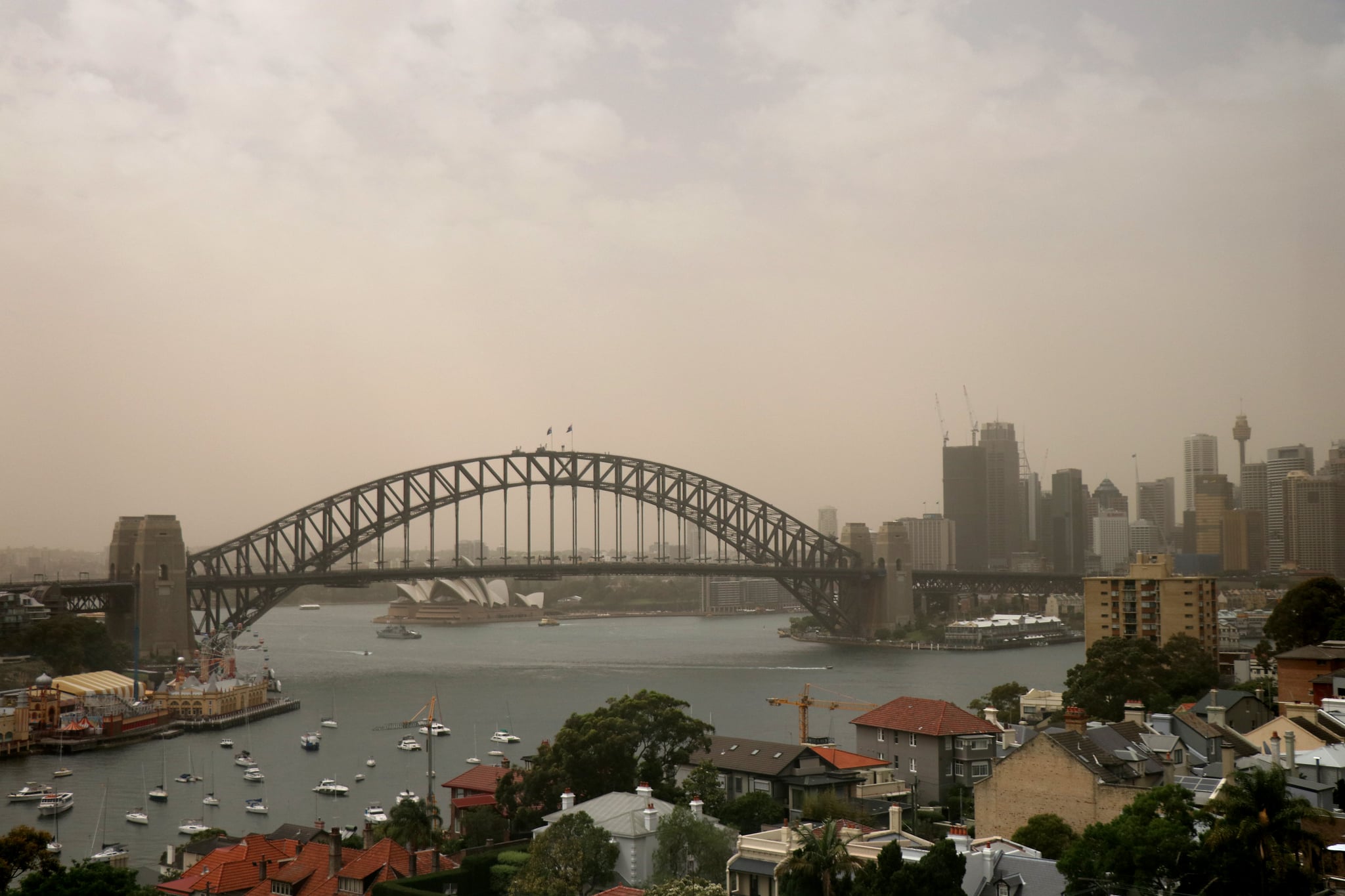 The New South Wales Department of Health has issued a warning in the wake of a dust storm across Sydney and greater NSW.
As reported by the Sydney Morning Herald, air quality has dropped to "very poor" levels across parts of the state, with conditions expected to worsen throughout the day. According to Director of Environmental Health Dr. Richard Broome, it is possible the storm could potentially continue into Friday as well. In a statement, Dr. Broome emphasised the risk on children, elderly people and people with respiratory and cardiovascular conditions like asthma, chronic bronchitis, emphysema and heart disease. He urged people who may be more vulnerable to limit their time outside and keep windows and doors closed. "if possible, stay in air-conditioned premises where filtration systems can help to reduce dust particles in the air," he said, "dust may aggravate existing heart and lung conditions and cause symptoms like eye irritation and cough."
Dr. Broome advised people with existing conditions to seek medical treatment should they experience symptoms caused by the storm, and outlined the importance for all people to reduce intense physical activity in the current conditions. "Healthy adults may also feel the effects of fine particles that can irritate the lungs, so it's wise to reschedule or cut back on prolonged or strenuous outdoor activities when dust levels are high."
If you or someone you know is in urgent need of support, call emergency services on 000.