Tinder More Genders Update
Inclusivity For the Win! Tinder Has Updated to Include All Identity Types in Your Profiles
This feature is dedicated to our #NoChangeNoFuture initiative. From the Women's March, to Australia voting yes to same sex marriage, and the #MeToo movement, 2017 taught us to look beyond ourselves and come together as a collective of powerful women who are writing our own history. Join us as we cancel setting one-dimensional personal resolutions this January and commit to being the change we want to see. Because without change, there is no future.
In the timeliest update yet, Tinder has made inclusivity the name of their game and announced that people of all identities and genders will now be able to identify themselves accurately on the app.
The More Genders update introduces a new drop-down section in the usual spot where you'd previously select either "Man" or "Woman" — titled "More," it's where you'll be able to click through and start typing how you'd like to be identified. With over 50 different descriptors, there's quite literally something for everyone.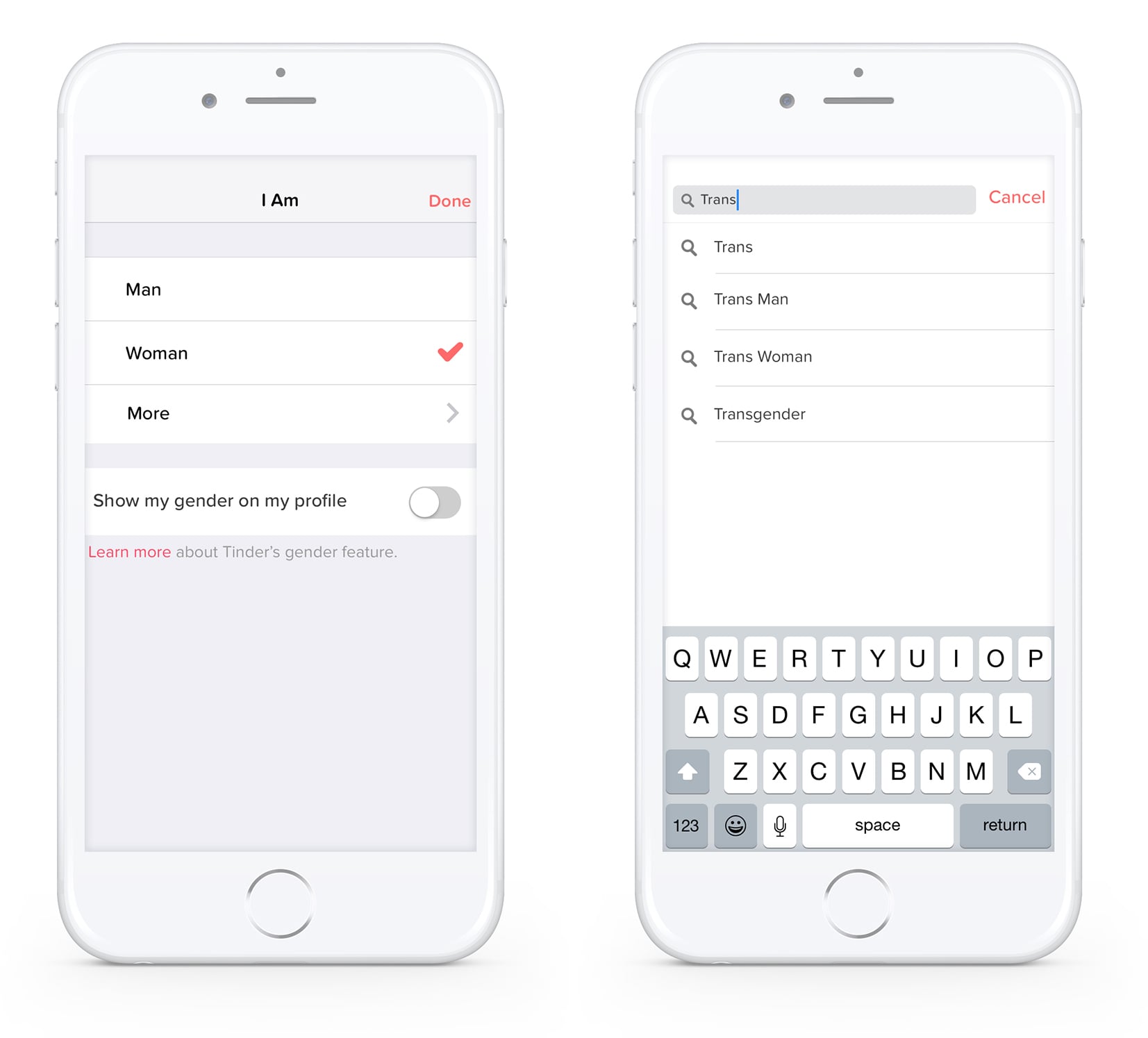 We're so here for this display of equal representation for all, and with the 2018 Mardi Gras parade taking place in Sydney tomorrow night, we've got no doubt there will be plenty of right swipes flying around Oxford Street. Happy swiping, friends!