Trump's Most Tweeted Words First 100 Days
"Great, Fake News, Big:" Trump's Most Tweeted Words Are Exactly What You'd Expect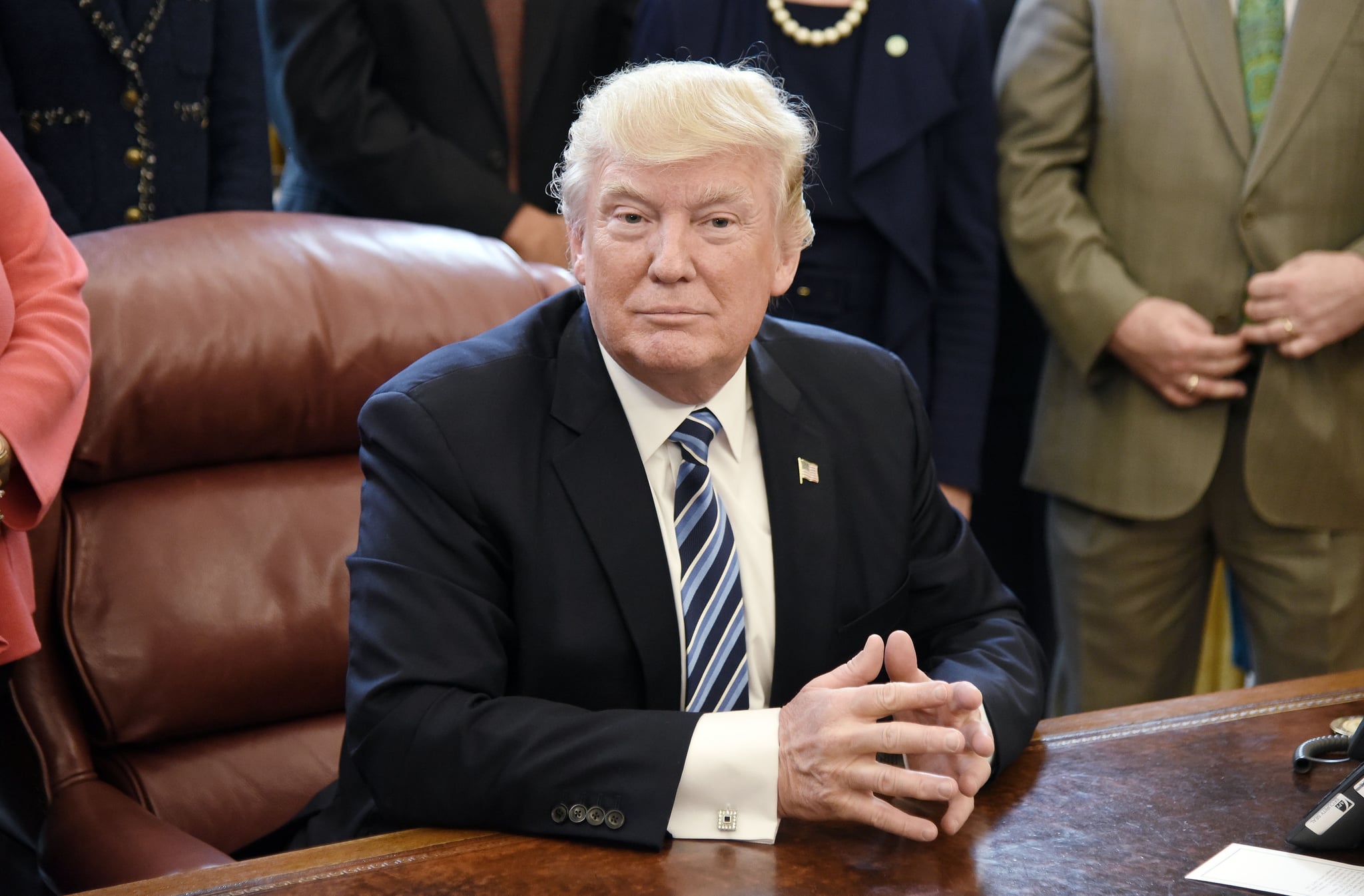 With President Donald Trump's first 100 days almost behind him, it's time to revisit his tweets since becoming POTUS. Twitter revealed Trump's top 10 tweeted words and they say a lot about what he likes to talk about.
Trump's most tweeted words are: great, America/American, news/media, jobs, today, fake news, thank, people, big, and country. It's not surprising that these are Trump's most used words, considering he's convinced his administration is doing well.
And though Trump claims not to trust the media and calls a lot of it fake news, he still tweets about it. Two of the most tweeted handles he uses include the "failing" New York Times and CNN.
Twitter also released the most retweeted tweets from Trump and the top two are about protests and football.
Peaceful protests are a hallmark of our democracy. Even if I don't always agree, I recognize the rights of people to express their views.

— Donald J. Trump (@realDonaldTrump) January 22, 2017
What an amazing comeback and win by the Patriots. Tom Brady, Bob Kraft and Coach B are total winners. Wow!

— Donald J. Trump (@realDonaldTrump) February 6, 2017
Trump has managed to make a lot of noise in his first 100 days, but at least he'll know his tweet on Jan. 22 (above) has more than 300,000 likes and 82,00 retweets. But then again, he'll probably get upset that it's nowhere near as popular as a tweet about trying to get free nuggets for a year that has more than 3.3 million retweets and 868,000 likes. Keep trying Trump.
Image Source: Getty / Pool