Trump Ties Twitter Account
Someone Is Photoshopping Extremely Long Ties Onto Trump and It's Perfection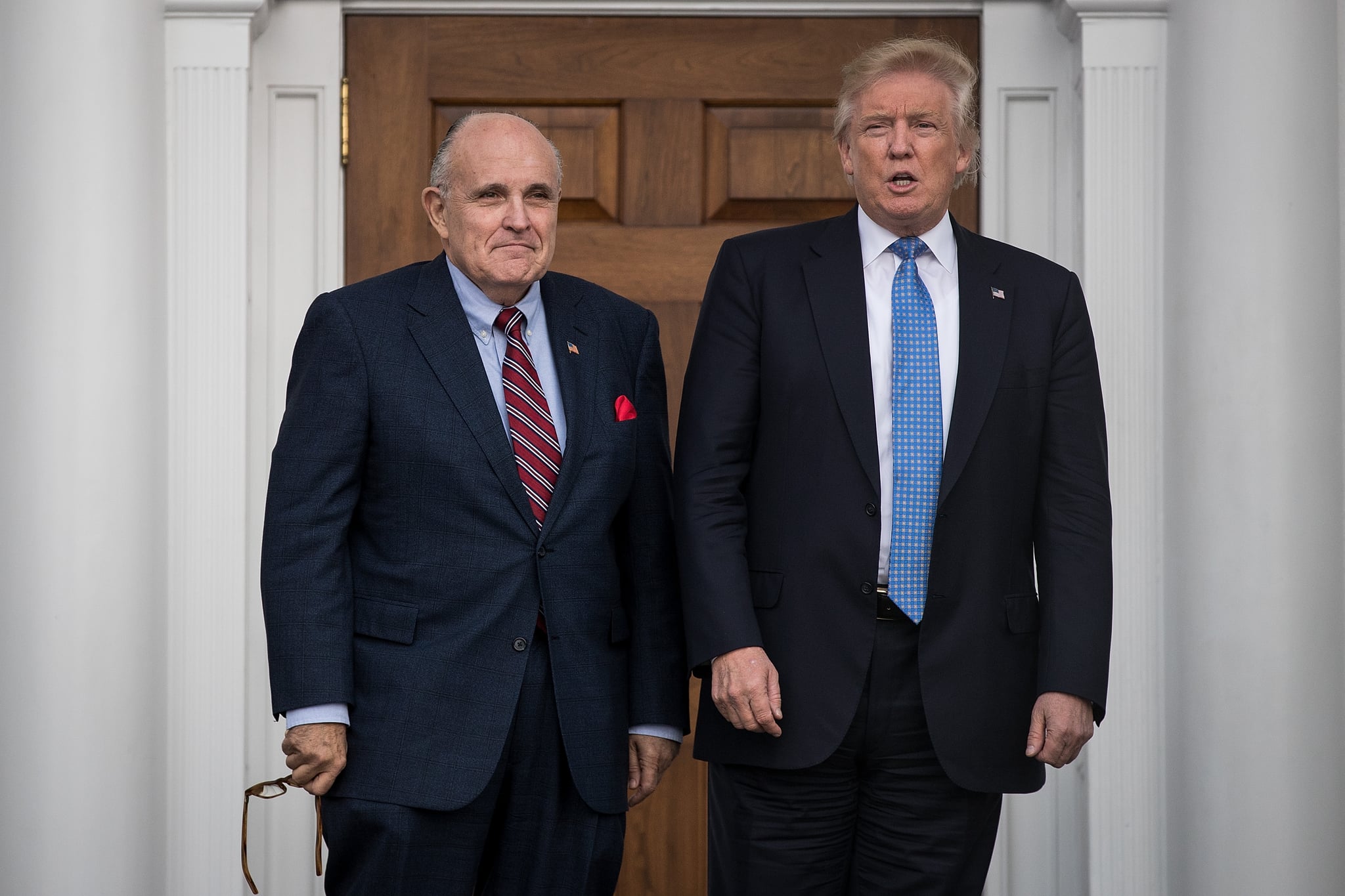 Image Source: Getty / Drew Angerer
It's no surprise anymore to see President Donald Trump do a weird handshake or wear an absurdly long tie. And while world leaders are learning to dodge Trump's outstretched hand, Trump isn't replacing his neckwear of choice. So of course one Twitter user is parodying Trump by photoshopping even longer ties onto the president.
The account, called Trump's Ties, already has more than 18,000 followers and plenty of photoshopped tweets.
Justin Trudeau, the prime minister of Canada, has no time for Trump's ties.
February 24, 2017
Image Source: Getty / Pool
Nor does he like meeting Trump on windy days.
March 3, 2017
Image Source: Getty / Mark Wilson
Former mayor of NYC Rudy Giuliani doesn't seem to mind too much.
March 6, 2017
Image Source: Getty / Drew Angerer
As you can see, Trump's long ties will go anywhere and everywhere.