Valentine's Day and Australian Marriage Equality 2018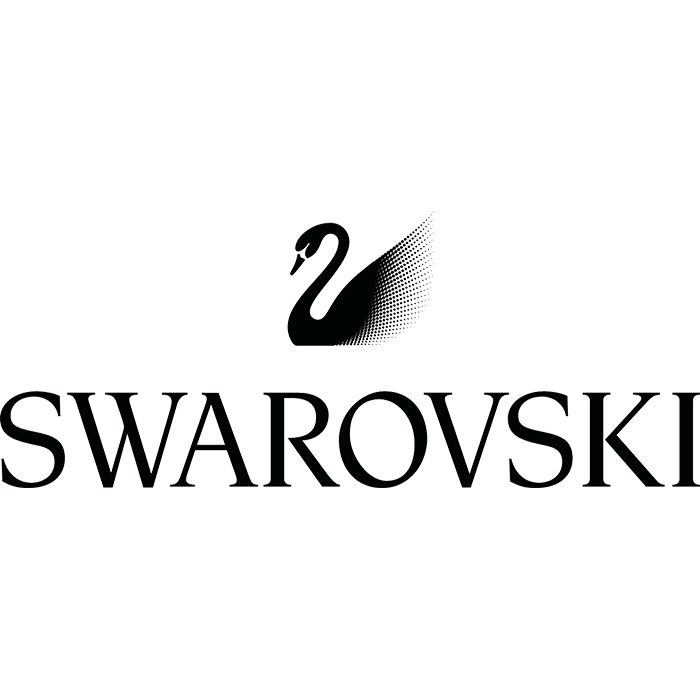 Swarovski's Creative Director Nathalie Colin said it best, "Love conquers all, and love has so many facets." This was her design ethos when creating the brand's seductive Lifelong collection, which includes a stylish re-imagination of the knot — symbolising lifelong commitment — and released just in time for Valentine's Day. But this year and for years to come, we won't be celebrating love on just one day. Australia said yes to marriage equality and together, Swarovski and POPSUGAR Australia do, too. Join us as we celebrate diversity and freedom of love through our Pride partnership. Love wins and brings with it #BrillianceForAll.
Here at POPSUGAR Australia we take great pride in celebrating Valentine's Day. It's the one day we all actually take the time to stop and honour love in its many forms and we're all about that.
Now, February 14 is fast approaching and while the sentiment for the day remains the same as usual, one huge difference is set to make this year a cut above the rest.
This will be the first year that Australia, as a nation, can say it truly embraces love in all its forms. After we voted a resounding Yes in the plebiscite in November (61.6 percent gave their approval), parliament moved to make same-sex marriage legal in December. On December 7, 2017, it was official: same-sex marriage is legal in our country.
There's no longer a distinct division between heterosexual and same-sex couples.
Finally, all those hashtags are fact. Love is love. Love does win. Yes to love.
There's no longer a distinct division, legal or otherwise, between heterosexual couples and same-sex couples. We're equal. It doesn't matter if you're a man, woman, non-identifying, transgender, intersex or something else entirely. We're equal. You are who you are, you love who you love, and Australia is collectively here for it. What an incredible time to be alive.
While the necessity of the plebiscite will continue to divide opinion, we can always be grateful that it led us to where we are today. The roughly 94,000 Australians who are in a same-sex relationship can celebrate this Valentine's Day knowing that their fellow citizens are behind them and support them.
That it took us so long to get here is a shameful page in our history but we can look to the future now — a future where diversity in relationships isn't in the spotlight or accepted as a tokenistic gesture. It's just love, plain and beautiful.
To see powerful brands and businesses — many of which lent their support during the 'Yes' campaign — continue to evolve their messaging towards diversity, joy and celebration is proof that this change is truly taking hold. Swarovski's Valentine's Day campaign is the perfect example, proudly featuring real life same-sex couples for the first time in the global giant's history. When powerhouses like Swarvoski are "proud to speak up for diversity and all expressions of love," the world listens.
And while 2017 will always be remembered as the year we legalised same-sex marriage here at home, there was something quieter happening in the UK that gave diversity in relationships an equally exciting boost: Prince Harry announced his engagement to American actress Meghan Markle. To say that their love can be seen as revolutionary is no exaggeration, and here's why.
It's not just that Meghan is American, a successful actress and that she came with a highly-active social media profile (at least it was, until she deleted it all recently). It's not the fact that she's three years his senior or that she's a woman of colour. Rather, it's the fact that she's divorced.
To us millennials and centennials, that is no big deal, but you don't have to go back very far to see that a love like theirs wasn't always celebrated. In fact, it was only in 1955 that Queen Elizabeth's sister, Princess Margaret, was forbidden from marrying her great love Peter Townsend, a divorcé who worked with the royal family.
See, Elizabeth's role as queen puts her at the head of the Church of England — which, at the time, forbade divorce and marrying anyone who was divorced. Allowing Margaret to marry Peter would have contradicted everything the royals stood for at the time, so unless she wanted to waive her royal rights, and essentially step away from her family, Margaret couldn't be with the man she loved.
It's an incredibly sad story that's well explored in season one of The Crown, and it perfectly highlights just how remarkable Prince Harry and Meghan Markle's relationship really is.
What Prince Harry and Meghan represent is a new wave of acceptance and equality.
Put it this way, if they'd met 60 years ago, they would not have been allowed to be together, unless Harry left the royal family (thanks but no). So while they may seem like just another young couple in love when we see their cute PDA and their stunning engagement photos, what Prince Harry and Meghan represent is the freedom to love — and marry! — whoever you want.
Combine their story with Australia's legalising of same-sex marriage and it's clear that, as we move into 2018, society is riding on a fresh new wave of acceptance and equality. I don't know about you but to us, that's so very exciting — and it's making this Valentine's Day seem a little bit more special than all the rest. We can't wait to share the love, with everyone.