Victim-Blaming Canadian Judge Resigns
Judge Who Asked Rape Victim Why She Didn't Keep Her "Knees Together" Resigns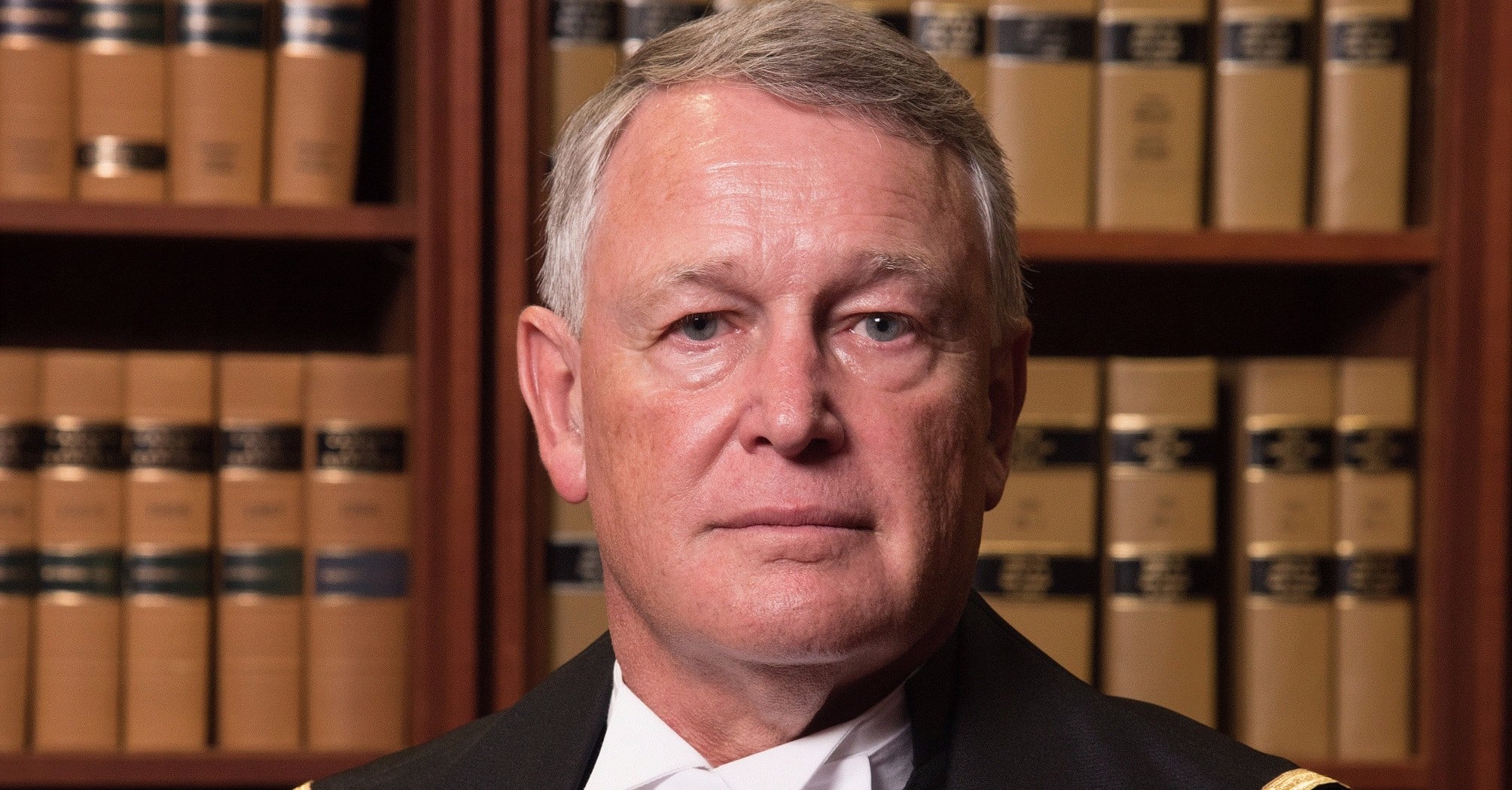 A Canadian federal judge who asked a rape victim why she couldn't "just keep her knees together" to defend against her attacker has resigned. After a 15-month investigation into Justice Robin Camp, the Canadian Judicial Council (CJC) ruled that Camp should step down on March 9, according to CBC News.
During the 2014 trial, Camp repeatedly shamed and criticised the 19-year-old woman who accused a man of raping her on a bathroom sink at a house party. In addition to questioning why the victim could not defend herself, Camp also suggested that young women want to have sex when they're drunk, claiming "some sex and pain sometimes go together."
More than once, Camp also wrongfully referred to the victim as "the accused." After a Canadian judicial watchdog, including four law professors, filed a complaint against Camp in May 2016, the CJC launched an investigation.
In its findings, the CJC said Camp had demonstrated a careless "disdain" for Canadian laws implemented to protect victims.
The report's conclusion is especially damning: "We find that the judge's conduct, viewed in its totality and in light of all of its consequences, was so manifestly and profoundly destructive of the concept of impartiality, integrity and independence of the judicial role that public confidence is sufficiently undermined to render the judge incapable of executing the judicial office."
Despite the amount of time Camp remained a judge during the investigation, the fact that he was asked to resign and his conduct was so roundly criticised is a victory — especially considering that the American judge who sentenced Brock Turner to six months in county prison is still on the bench.
Image Source: Andrew Balfour / Federal Court of Canada