Video of Penny Wong Watching Same-Sex Marriage Results
The One Video We Can't Stop Watching After the SSM Yes Result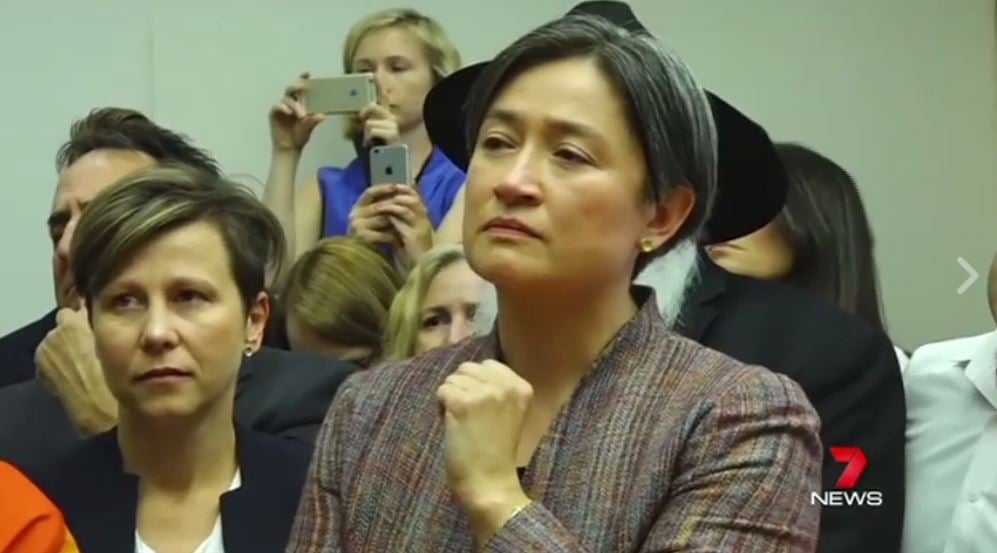 November 15, 2017 will forever be a momentous day in Australian history — it's the day majority of our voting nation said yes to marriage equality! Finally.
And while the results have buoyed all same-sex marriage supporters — those who identify as LGBTQI and those who don't — the reaction of South Australian senator Penny Wong is a tough one to beat.
Wong, who is Australia's first openly gay female senator, has been in a long-term relationship with her partner Sophie Allouache for many years, and the pair shares two daughters named Alexandra and Hannah. To watch Penny's expression as the results were read out was something truly special — you could tell exactly how much it meant to her, which goes some way to explaining why we've watched it about 37,000 times ourselves.
Seven News Sydney shared the video below — check it out for yourselves, but prep yourself with tissues first.