What Is Anzac Day?
Between the Two-Up and the Public Holiday, Let's Not Forget the True Meaning of Anzac Day
This feature is dedicated to our #NoChangeNoFuture initiative. From the Women's March, to Australia voting yes to same sex marriage, and the #MeToo movement, 2017 taught us to look beyond ourselves and come together as a collective of powerful women who are writing our own history. Join us as we cancel setting one-dimensional personal resolutions this January and commit to being the change we want to see. Because without change, there is no future.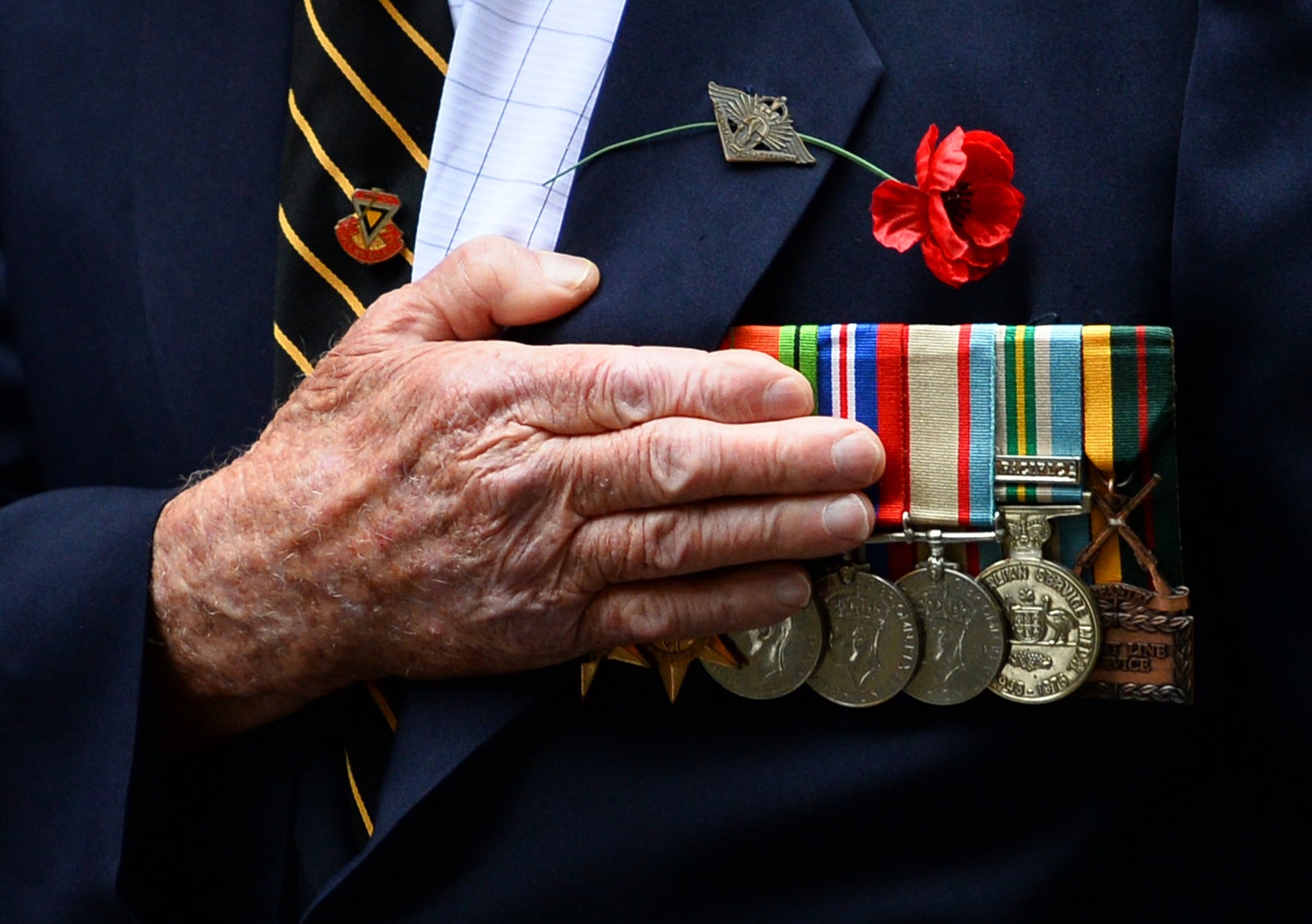 An Australian war veteran taking part in the Anzac Day parade in Sydney in 2014.
On Wednesday, April 25, Australians will come together to mark another Anzac Day, 103 years after the Australian and New Zealand Army Corps (ANZACs) first landed on Gallipoli, in Turkey. Planning to surprise the Turkish soldiers with their attack at dawn, their carefully-set plan was thwarted by a more prepared enemy — and that day became the first day of mass casualties in Gallipoli. Over the next eight months, over 8,000 Australian souls were lost in the battle.

More than a century later, Gallipoli seems a million miles away from our day-to-day lives, and Anzac Day as a concept runs the very real risk of losing its historical significance.
For many Australians, especially the younger ones who have no ties to what happened that day in Turkey, the day is slowly becoming more about enjoying the free day off: where to play two-up, what to wear, where to drink. As the decades roll on, and new generations take over (heya, Gens Z and Alpha), it's never been more important to remember what Anzac Day is actually about.
We cannot forget — or indeed, let our future children be unaware — that Anzac Day is dedicated to honouring the men and women who have given their lives for this nation.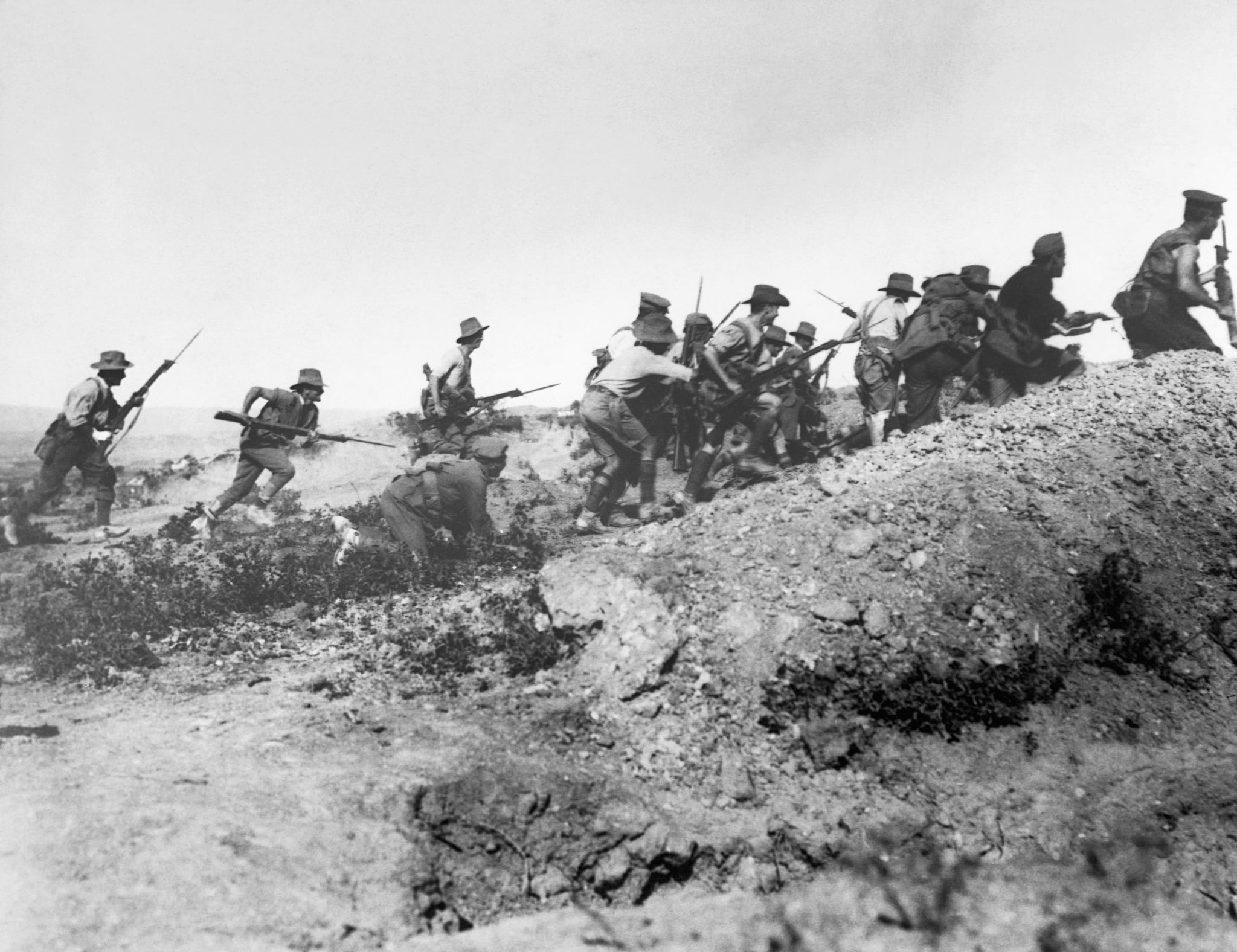 Australian troops charging a Turkish trench at Gallipoli in 1915.
See, at the face of it, our nation's young people are no longer directly affected by what happened in Gallipoli — though many of their ancestors were.
In 2002, when Generation Z's oldest were just 7 years old, the last surviving Anzac, Alec Campbell passed away at the age of 103. His legacy lives on, but the generational gap is enormous. As author Tony Stephens wrote after Alec's death, he was the last genuine link to the Anzac story. "Now Alec Campbell is dead," he wrote, "there may never be quite the same nationwide awareness of old soldiers . . . We used to know the Anzacs. Now they are history."
The more time that passes, the more apathetic people are bound to become to the sacrifices made for us all those years ago. Ask any group of younger Australians what they're doing on Anzac Day and we'll eat our hats if at least half don't proceed to detail their drinking plans for the day. And you know what? That's fine — after all, our liberty in this world is exactly what those men and women who lost their lives were fighting for. But can we also make sure commemorating the fallen remains in our plans, too?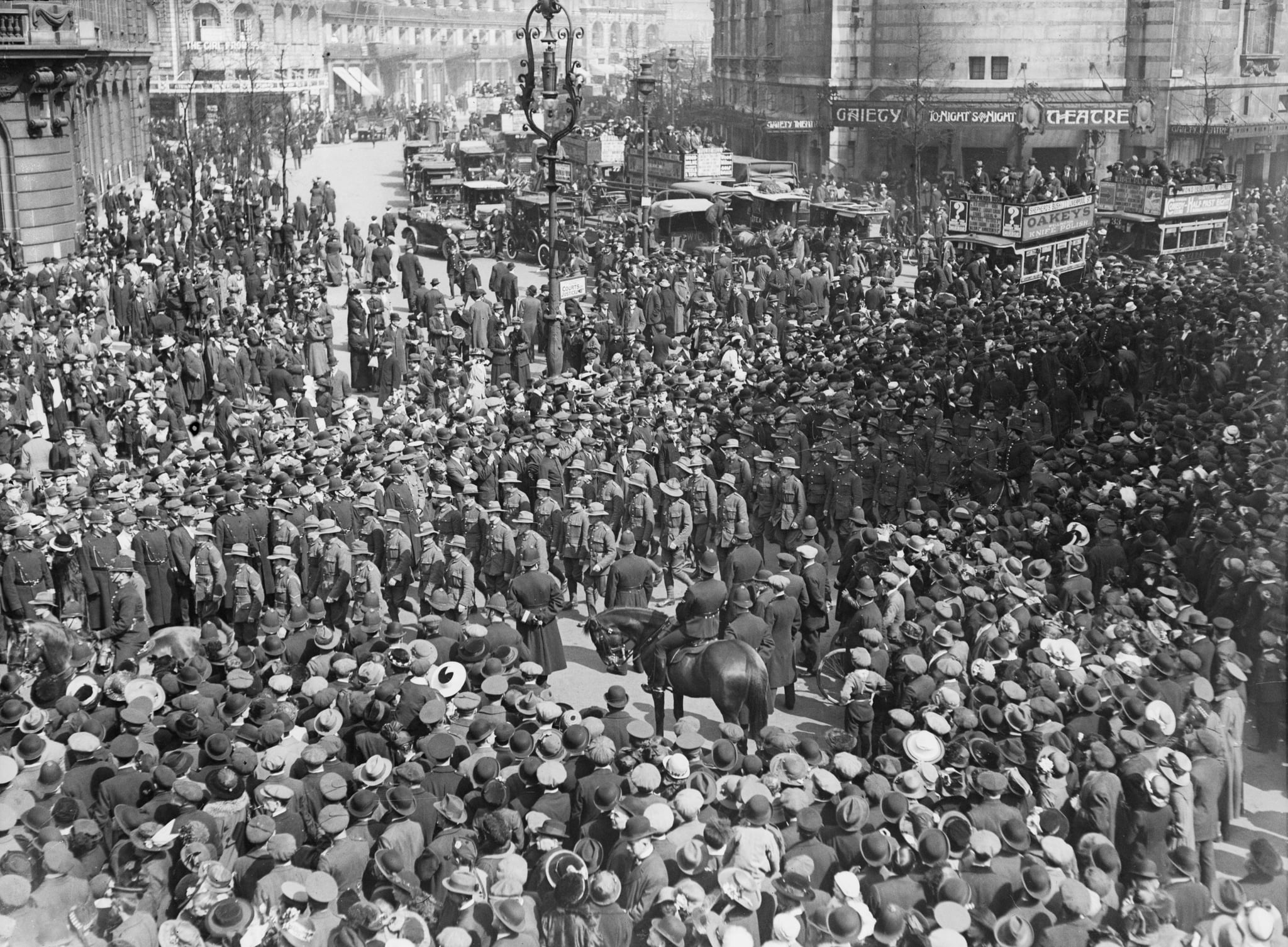 A crowd gathered in the Strand, London, in 1916, to mark the first anniversary of the Gallipoli landing.
While the landing at Gallipoli in World War I (and the massive loss of life that followed) was the event that necessitated official recognition of Anzac Day, things have progressed since. When World War II came along in the late 1930s, Anzac Day ceremonies were extended to be able to commemorate those who gave their lives in either war. Now, it's all-inclusive. Anzac Day today, in 2018, honours every serving Australian who has lost his or her life in the fight for freedom and change. Currently, that stands at over 100,000 people.
100,000 Aussies like us who have lost their lives in trying to make ours better. 100,000 families forever broken. Millions of lives impacted forever. That's what Anzac Day is really about: to honour those who came before us.
They fought for our freedom.
We're the lucky ones who are alive to thank them for it.