What Does Domestic Violence Include?
What Counts As Domestic Violence?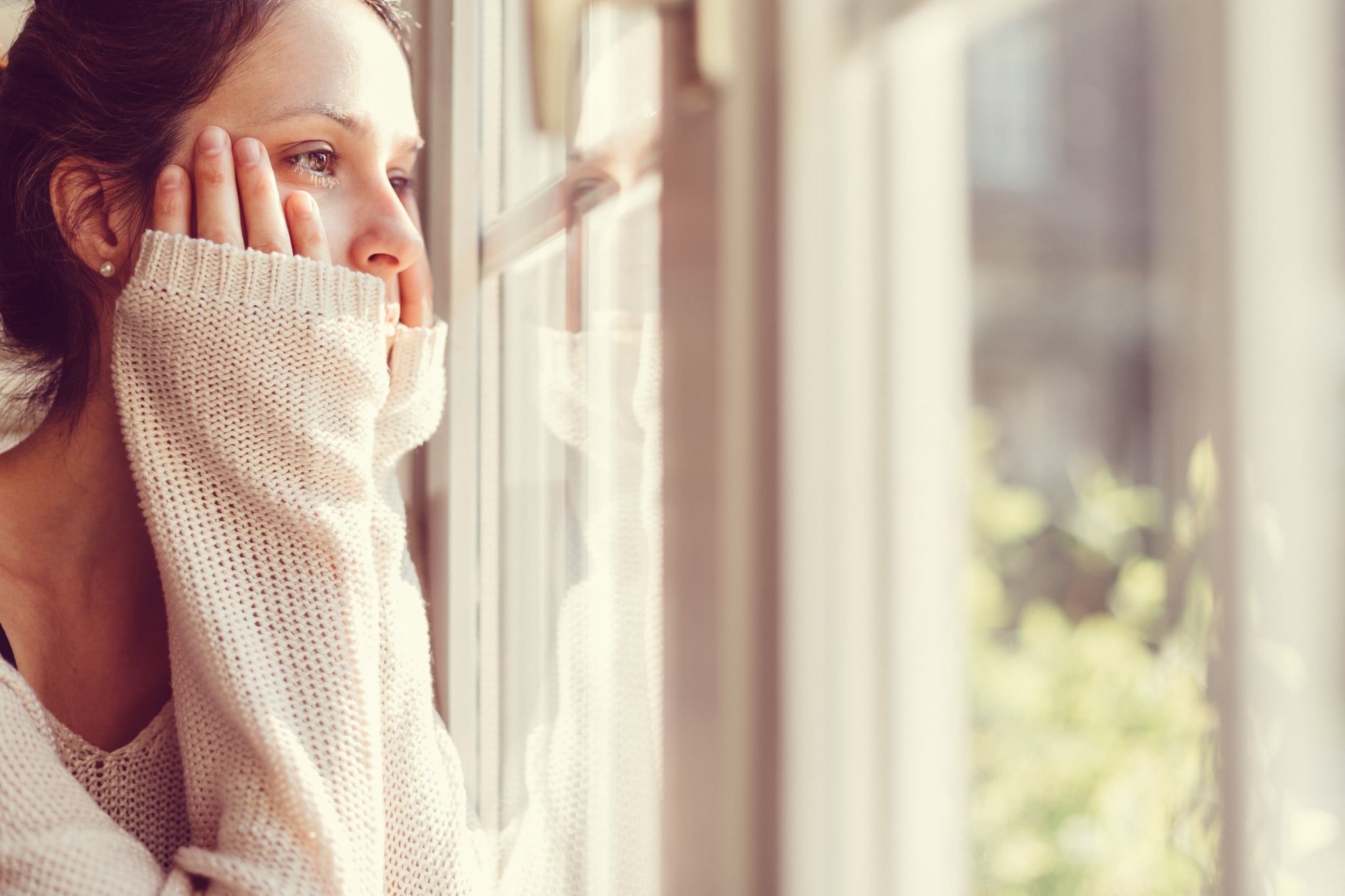 Domestic violence can be really easy to hide, and really easy to brush off — two factors that make it one of Australia's biggest issues today. With the stats looking as bad as they are (one woman is killed in a DV incident every week), it's more important than ever to recognise the signs of abuse and to know the difference between healthy relationships and unhealthy ones.
Below, we've worked with White Ribbon Australia to detail what constitutes domestic violence. You may be surprised by the many different forms it can take.
What Is Domestic Violence?
Domestic violence refers to violence, abuse and intimidation between people who are or have been in an intimate relationship. Domestic violence is not just about physically hurting someone — it's about taking away their dignity and their freedom in other ways, too.
"The perpetrator uses violence to control and dominate the other person," explains White Ribbon. "This causes fear, physical harm and/or psychological harm. Domestic violence is a violation of human rights."
Types of Domestic Violence
Violence takes many forms, oftentimes more than one at the same time. Yes, physical violence is the most obvious form but others such as sexual, emotional, social, spiritual and economic abuse can be equally harmful. The different types of domestic violence include:
Emotional abuse
Physical assault
Sexual assault
Verbal abuse
Financial abuse
Psychological abuse
Isolating a woman from her friends and family
Stopping a woman from practising her religion.
Examples of Domestic Violence Can Include . . .
Isolating a victim from family and friends.
Controlling her access to money.
Diminishing her self-esteem.
Preventing her from practising her religious beliefs.
Intimidating her.
Threatening her.
If there are instances of physical violence, sexual assault, threats and stalking, the violence is considered a crime and can be reported to police.
What's the Difference Between Domestic Violence and Normal Couple Fighting?
In a somewhat fiery relationship? Ever wondered where the line between abuse and just a standard argument is? We asked White Ribbon to explain the difference. "Every couple has arguments or disagreements," they explained. "In a respectful and equal relationship, both partners feel free to state their opinions, to make their own decisions, to be themselves and to say no to sex."
This is not the case when someone is being abused. In that instance, their partner or abuser tries to dominate them through physical harm, criticisms, demands, threats or sexual pressure, all of which are dangerous and damaging.
Why Victims Should Never Blame Themselves
Abuse in a relationship is never acceptable, regardless of the circumstances.
It is never the fault of the victim.
It is not caused by alcohol or stress or by the victim's behaviour.
Abuse happens because the abuser wants to control and manipulate the other person.
Domestic violence does not take the form of a single incident. Rather, it's an ongoing behaviour — gradually it depletes the victim's confidence and diminishes their ability to leave the abuser. Typically, the severity and frequency will escalate over time.
If you or someone you know is experiencing violence, please contact 1800 Respect (1800 737 732) for support.