What Future Female Generations Need to Know
What I Want Future Female Generations to Know: "Your Story Matters"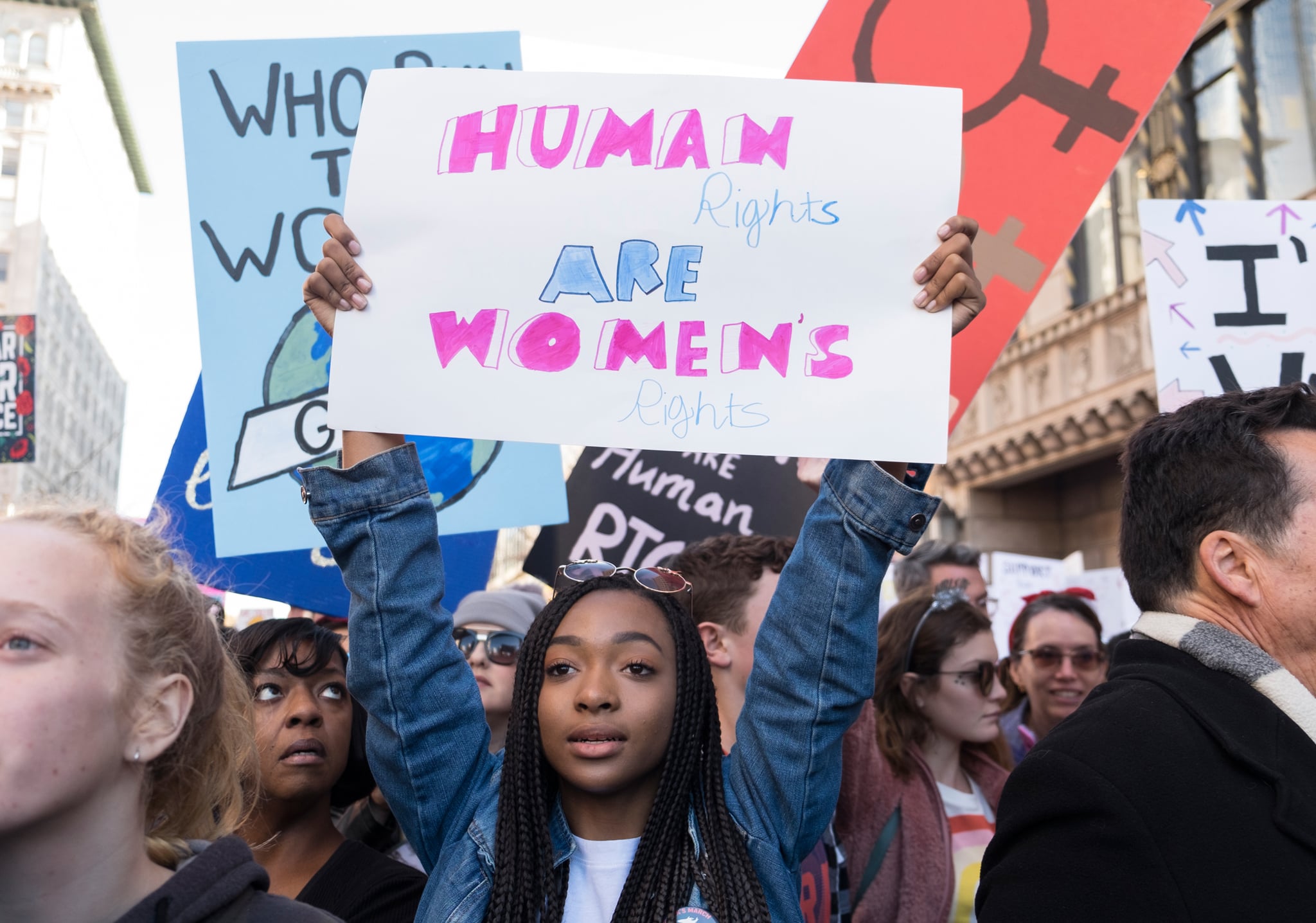 To the Future Generations of Strong Women,
I hope that when you are reading this that the world is a different place than the one that I currently live in. I hope that you live in a world where you don't feel restricted to dream big and that you are encouraged to do whatever you want without someone telling you "that's a man's job." I hope you can walk down the streets confidently wearing whatever you want without the fear of harassment or being shamed. I hope that your generation understands the struggles of all women and that feminism defines power for all, no matter their identity.
I live in a time that will be defined by a massive political and social movement for feminism. The 2016 election was a loss felt personally by many, especially women. It was difficult to fathom how Donald Trump, who had a history of publicly demeaning women and ran a campaign that demonised minorities, win the presidency over a highly qualified woman. It was a harder pill to swallow especially when polls showed that women contributed to his win. We were tired of waiting for change so, like generations before us, we took this opportunity to become energised and take matters into our own hands. Women across the world marched in the streets, are running for political offices, and are taking a stand against the status quo.
Your story matters, and nobody should feel left out in the fight for equality.
The most important thing I want you, the future, to understand is that the struggle is in hopes of a better tomorrow. What I want from all this is to see that our efforts for change give you the opportunity to grow beyond the worries of the past. I don't want you to have to worry about the pay gap; equal pay for everyone should be the norm. I want to ensure that you have rights over your body and that nobody can impede on the choices you make for yourself. If you are a victim of abuse or harassment, I want the abuser to be held accountable for their actions, no matter how powerful and prominent. I don't want you to ever forget that an education builds a foundation for a better future and that you don't have to worry about being excluded from a quality education because of your gender. I want you to be able to look back on your childhood and see that you were able to grow up with strong, female characters who looked like you and feel like you are represented because you matter; your story matters, and nobody should feel left out in the fight for equality. When you look at your skin color, I want you to see the beauty, the power that it gives you, and to never feel ashamed of your color. I want you to be aware of the struggles of minority women and understand that the efforts of the feminist movement are stronger when they are inclusive.
The struggle doesn't end with us, it continues with your generation and your empowerment from learning about what we did in the past to ensure a better future for women even beyond you. I hope you are inspired by amazing women from my generation like Malala Yousafzai, who advocates for quality education for girls, and Nancy Pelosi, who gave the longest House floor speech in US history to advocate for Dreamers.
I hope one day that you will be able to reach for the sky without the burden of a glass ceiling keeping you from accomplishing your aspirations and goals and that you won't forget that the future will always be female.
Sincerely,
A Strong and Hopeful Woman