What to Know About Austin, Texas Bombings March 2018
Here's Everything You Need to Know About the Austin Bombings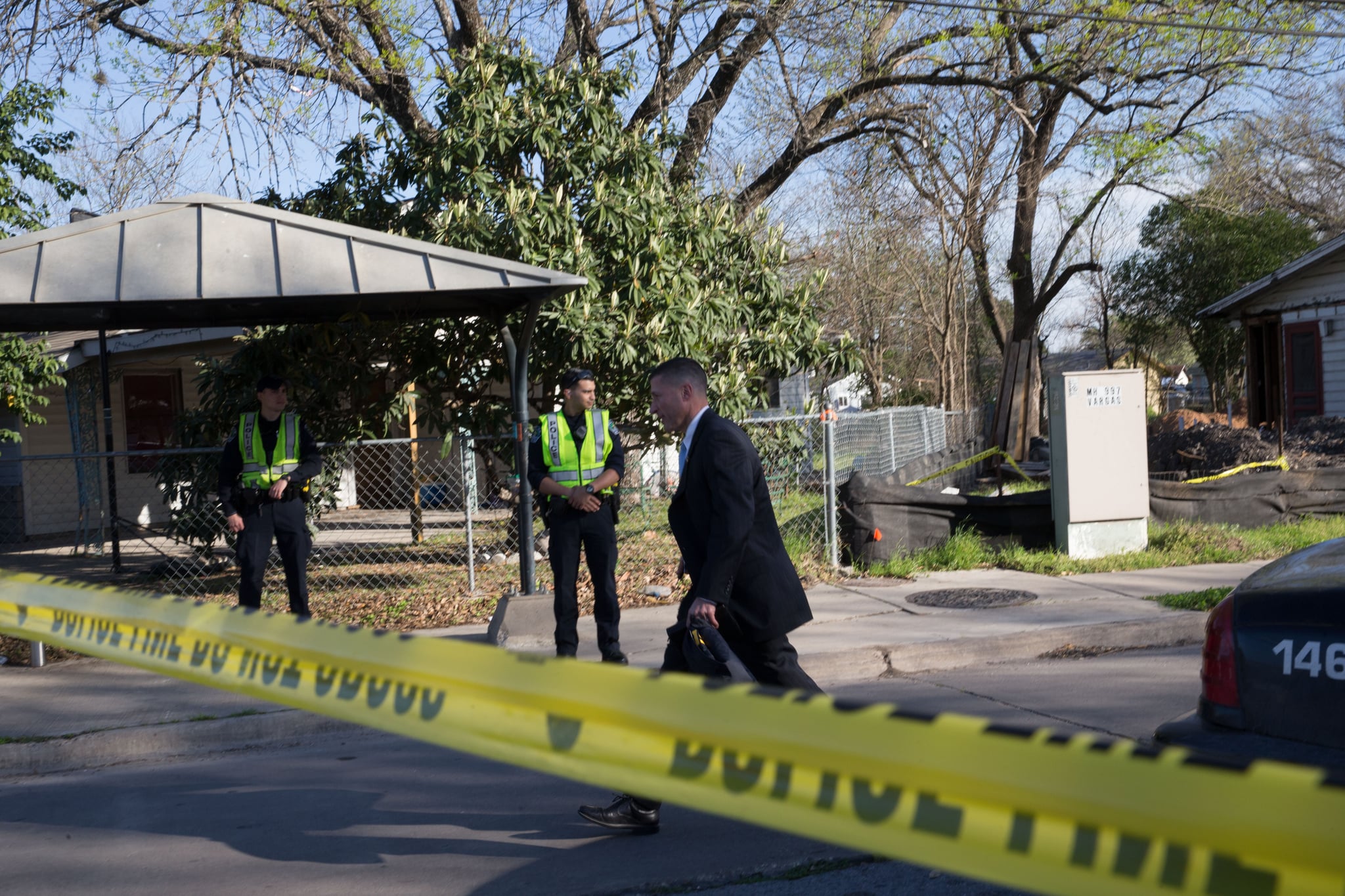 In the last month, a number of package bombs have exploded in Austin, Texas, killing two and injuring four more. Here's what you need to know about the incidents:
Five Packages Have Exploded in the Last Four Weeks
The first bomb was delivered on March 2 to the Austin home of 39-year-old Stephan House, who died from his injuries. The second explosion took place on March 12 and was also delivered in a package, this time to the home of 17-year-old Draylen Mason. The bomb reportedly exploded in the teen's kitchen, killing the boy and seriously injuring his mother.

Just five hours after the explosion at Mason's home, a bomb arrived at the home of 75-year-old Esperanza Morena Herrera, who was severely injured — authorities say she may have mistakenly picked up a package intended for someone else. On March 18, two white men in their 20s set off an explosion, which authorities say was caused by a tripwire placed on a residential street. One man was riding his bike and the other was walking on the sidewalk when they tripped the wire. Both men are being treated for injuries.
On Tuesday, March 20, shortly after midnight, a bomb that had been shipped from San Antonio and addressed to Austin exploded in a FedEx distribution centre roughly 100 kilometres from the city, injuring a FedEx employee. Another bomb was found later that morning in the same distribution centre but was successfully cleared from the facility.
Police Are "Not Ruling Out" Hate Crimes
Authorities say they are "not ruling out" the potential that the bombings are hate crimes. House and Mason were both members of the same African-American community church, according to the local NAACP, though the fourth bomb, which injured two white men, was placed in a predominantly white neighbourhood.
No Suspects Have Been Identified
Investigators, who suspect all five explosions are related and the work of a serial bomber, have yet to identify any suspects. Austin Police Chief Brian Manley took to Twitter to ask residents to pay close attention to any suspicious device, whether it be a "package, a bag, a backpack, or anything that looks out of place."
Authorities Say the Serial Bomber Displays a "Higher Level of Sophistication"
While the first three explosions were delivered to residential homes, the fourth explosion involved a tapwire, which has put Austin residents even more on edge. While investigators aren't sure how long the bomb was there before exploding, they believe the tripwire explosion shows the bomber has a level of bomb-making expertise. "It's more sophisticated, it's not targeted to individuals," special agent Christopher Combs told NBC. He added that the tripwire was especially concerning: "A child could be walking down a sidewalk and hit something."
Austin Police Are Asking to Speak with the Serial Bomber
In a rare move, Austin police are pleading to speak with the serial bomber directly. During a news conference, Manley said he hoped the bomber would "reach out to us before anyone else is injured or killed." There's currently a $115,000 reward for any helpful information related to the bombings.
Image Source: Getty/ Suzanne Cordeiro