What Pope Francis Thinks About Sex
The Pope Has a Few VERY Surprising Things to Say About Sex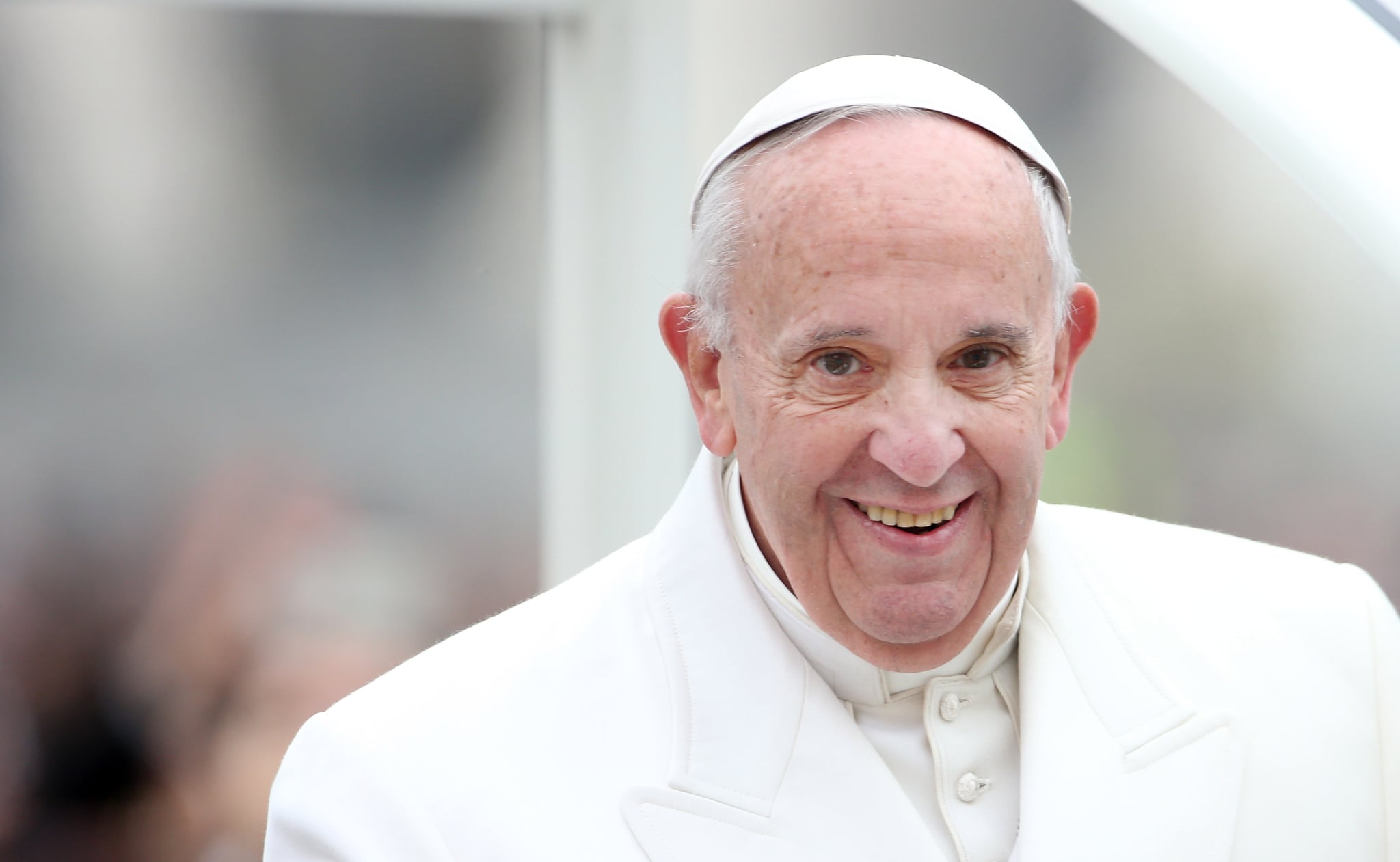 If there's one person who's managed to radically shake up the institution of which he reigns, it's Pope Francis. The pontiff recently released a 256-page church document titled "Amoris Laetitia," otherwise known as "The Joy of Love." In it, he shares his convictions on issues related to family, including communication, commitment, divorce, marriage, and . . . sex. Ahead are the fascinating highlights.
1. Sexuality is a gift.
"God himself created sexuality, which is a marvellous gift to his creatures."
2. During sex, you should take your partner seriously.
"Sexuality is not a means of gratification or entertainment; it is an interpersonal language wherein the other is taken seriously, in his or her sacred and inviolable dignity."
3. Sex is a way to express love.
"In his catecheses on the theology of the body, Saint John Paul II taught that sexual differentiation not only is 'a source of fruitfulness and procreation,' but also possesses 'the capacity of expressing love: that love precisely in which the human person becomes a gift.'"
4. Don't treat a sexual partner like an object.
"In our own day, sexuality risks being poisoned by the mentality of 'use and discard.' The body of the other is often viewed as an object to be used as long as it offers satisfaction, and rejected once it is no longer appealing. Can we really ignore or overlook the continuing forms of domination, arrogance, abuse, sexual perversion, and violence that are the product of a warped understanding of sexuality?"
5. Reject the misinterpreted notion that women must sexually submit to men.
"Every form of sexual submission must be clearly rejected. This includes all improper interpretations of the passage in the Letter to the Ephesians where Paul tells women to 'be subject to your husbands' (Eph 5:22). This passage mirrors the cultural categories of the time, but our concern is not with its cultural matrix but with the revealed message that it conveys.
"As Saint John Paul II wisely observed: 'Love excludes every kind of subjection whereby the wife might become a servant or a slave of the husband. . . . The community or unity which they should establish through marriage is constituted by a reciprocal donation of self, which is also a mutual subjection.' Hence Paul goes on to say that 'husbands should love their wives as their own bodies' (Eph 5:28). The biblical text is actually concerned with encouraging everyone to overcome a complacent individualism and to be constantly mindful of others: 'Be subject to one another' (Eph 5:21)."
6. Authentic love includes sexual affection.
"We need to remember that authentic love also needs to be able to receive the other, to accept one's own vulnerability and needs, and to welcome with sincere and joyful gratitude the physical expressions of love found in a caress, an embrace, a kiss, and sexual union."
7. True love transcends the human body.
"In the course of every marriage physical appearances change, but this hardly means that love and attraction need fade. We love the other person for who they are, not simply for their body. Although the body ages, it still expresses that personal identity that first won our heart."