Who Is Hope Hicks?
Trump's Communications Director May Be in a Lot of Trouble With Special Counsel Mueller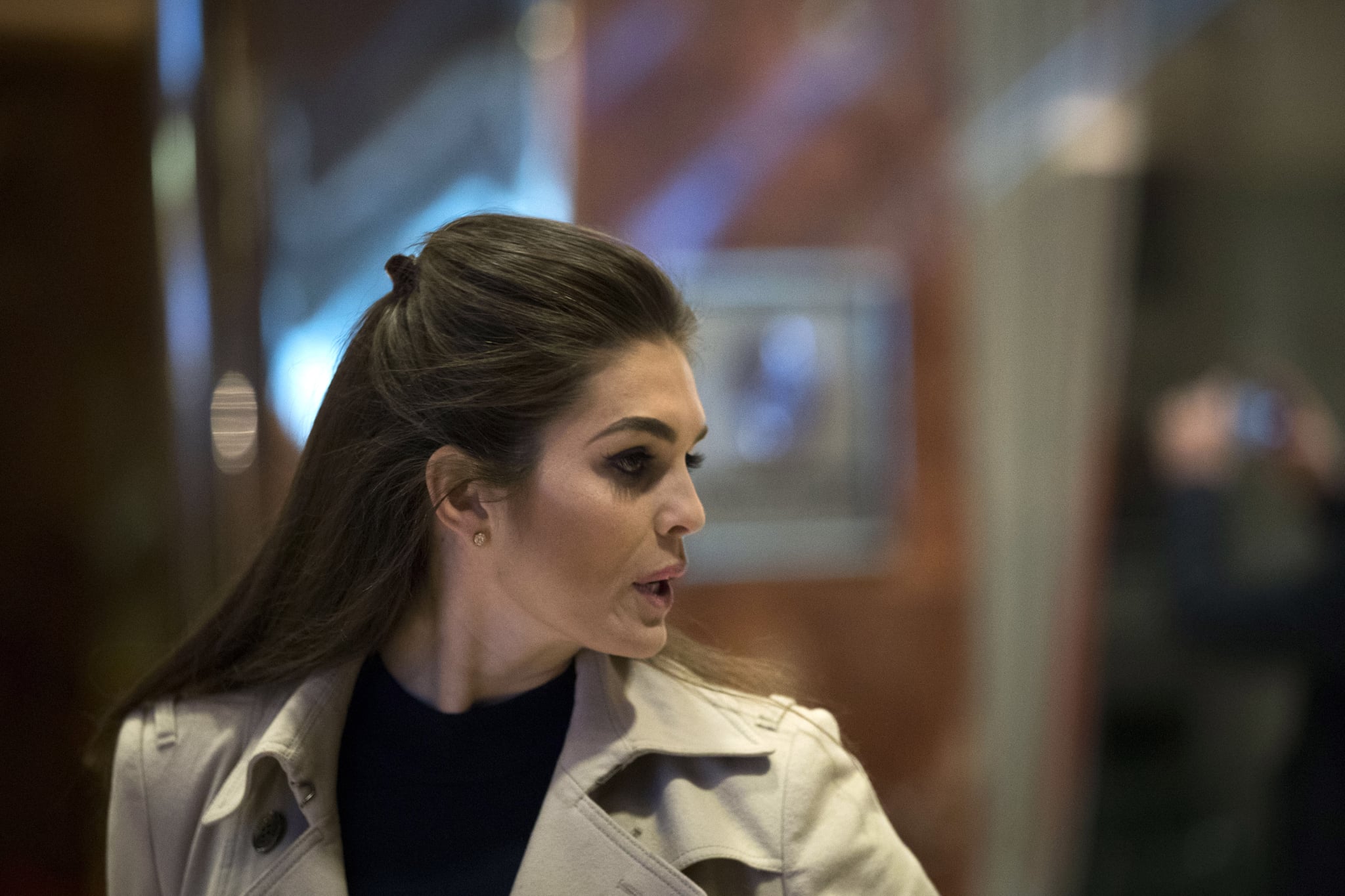 As special counsel Robert Mueller continues to probe President Donald Trump's White House in his search for answers on the relationship with Russia, we've seen a number of figures close to the president be revealed as potential people of interest. The latest individual implicated in the matter? White House Communications Director Hope Hicks.
At 29 years old, Hicks is the youngest person in history to hold the post of communications director. But as The New York Times reported on Jan. 31, she may also have been involved with some serious obstruction of justice. It's all centred on a White House statement made in July 2017 about the nature of Donald Trump Jr.'s 2016 meeting with a Russian lawyer. At the time, the White House claimed in a statement that the meeting regarded Russia adopting a childcare policy, but later it was revealed that Trump Jr. was actually digging for dirt on Hillary Clinton. This new, potentially damning information is coming to light via former Trump legal team spokesperson Mark Corallo, who resigned shortly after the incident in question.
The legally precarious issue for Hicks lies in the fact that she helped apply a smoke-and-mirrors obscuring of fact with the "Russian childcare policy" statement, instead of providing the Clinton-related truth. Hicks appears to have been instrumental in assuring that emails revealing the truth of the situation would "never get out," thus making the false statement untouchable. Unfortunately for Hicks, witnesses and the inevitable paper trail prove otherwise.
If true, Hope Hicks would be in bigly trouble. Of course she could also flip, like former Trump associates Flynn & Papadopoulos (and potentially Bannon).

This revelation along with delay in Flynn sentencing hearing suggests the Mueller investigation is not ending anytime soon. https://t.co/zIMhlYPGl0

— Ted Lieu (@tedlieu) February 1, 2018
While the situation sounds like typical Trump-in-Russialand convoluted collusion, Hicks's rise to Trump sidekick is quite unexpected. A former model, Hicks worked in public relations for the Trump family (most notably for Ivanka Trump's clothing business) before joining the 2016 political campaign. She had no previous political experience, a fact that appealed to Trump's "outsider" nature, but was appealing to Trump for her loyalty. Hicks has excelled in her role, which, as Olivia Nuzzi wrote in a 2016 GQ story, "involves keeping the media at bay and operating as Trump's chief gatekeeper."
Hicks first rose to the "temporary" job of communication director in August 2017, just one month after the current incident in question. Six months later, she remains at the post once occupied by Sean Spicer and Anthony Scaramucci. For Hicks, the allegations that she facilitated lies regarding the truth of Russian collusion are an impeachable high crime. And while Hicks' lawyer claims the communications director is innocent, that the allegations against her are completely false, the issue is very much in the process of being investigated, and unfortunately for Hicks, it may quickly tarnish her reputation as a young political star.