Who Won The 2016 Australian Election
Malcolm Turnbull Has Claimed Victory in the 2016 Election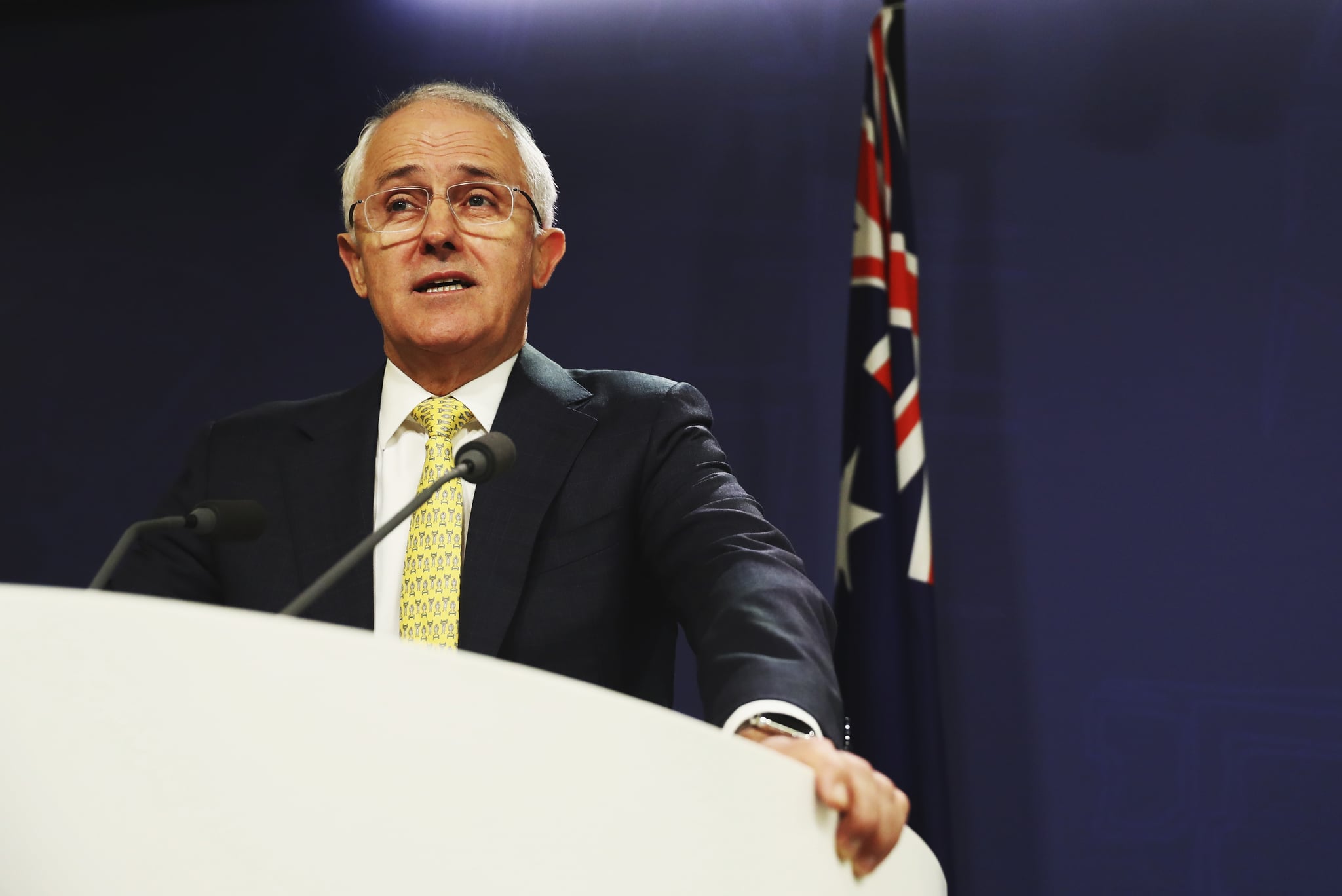 UPDATE JULY 10
Malcolm Turnbull has claimed victory in the 2016 election. In his speech, which came several hours after Bill Shorten had conceded defeat and spoken to Malcolm Turnbull to offer his congratulations, he told reporters "We have won the election." He also noted that the Coalition has received around 800,000 more first preference votes than Labor.
In Bill Shorten's concession speech earlier today he told reporters,"I respect that Mr Turnbull has won government - be it a minority government or a majority of one or two."
"I believe that the government has won the election absolutely."
JULY 3
If you left your election party last night unsure about how things ended up . . . well, take heart, you're not alone. Neither the Coalition nor Labor were able to claim enough seats to form government in their own right (76 seats). Malcolm Turnbull said in his speech last night (which kicked off at 12:30 a.m. for those who had already gone to bed) that he was confident that the Coalition would hold a majority government.
"Tonight, my friends, I can report that based on the advice I have from the party officials, we can have every confidence that we will form a Coalition majority government in the next parliament," he said.
However in reality, this process might days or even weeks.
Image source: Walt Disney Pictures
So with that in mind, here are some key take-outs.

Bill Shorten was pretty chuffed with how Labor performed, even if they don't win. He told the party faithful at the Moonee Valley Racecourse.
"We will not know the outcome of this election tonight," Shorten said.
"Indeed, we may not know it for some days to come. But there is one thing for sure— the Labor party is back,"
"Three years after the Liberals came to power in a landslide, they have lost their mandate."
However in breaking news this morning, there is speculation that there might be a challenge on the Labor leadership.
BREAKING: Support from snr Right & Left figures for Albanese to contest the Labor leadership, despite strong result for Labor #ausvotes

— David Speers (@David_Speers) July 2, 2016
Some kind person sent Annabel Crabb a pizza (who helmed the ABC election night coverage with her bestie Leigh Sales and election guru Antony Green, the guy who always predicts the result).
Omg someone ACTUALLY sent me a pizza!!! Thank you! pic.twitter.com/B4H8NItnfH

— Annabel Crabb (@annabelcrabb) July 2, 2016
Some key movers and shakers.
In the Senate these people look likely to pick up a seat.
Derryn Hinch (Victoria)
Pauline Hanson (Queensland)
Adelaide independent Nick Xenophon's new party may pick up a few.
Yes, really re: the first two.
Despite an effort from James Mathison, he did not take Tony Abbott's seat in Warringah.
This cool thing happened — Linda Burney won the Federal seat of Barton in Sydney's inner-south, becoming the first female Indigenous MP.
It's an honour to be the first Indigenous woman in Federal Parliament. Thanks for all your support #ausvotes pic.twitter.com/Wi3Rix1b0Z

— Linda Burney MP (@LindaBurneyMP) July 2, 2016
Bill Shorten ate a sausage the wrong way to the horror and chagrin of the entire internet.
Just another reminder that this might be going on awhile, according to this update from the Australian Electoral Commission.
"On election night, the AEC counted more than 11 million House of Representatives votes. These included the votes cast in polling places on election day and votes cast in early voting centres. The AEC also conducted a first preference count of Senate ballot papers cast in polling places," the statement says.
"The AEC's focus today [Sunday] is on the declaration vote exchange. The declaration vote exchange is where the large numbers of absent, interstate, postal and other declaration votes are reconciled, sorted and packaged ready for despatch to the home division from Monday. Only once the declaration votes are received and processed in the home division can the counting of these votes begin. Any counting today will be limited to the small numbers of votes collected by AEC mobile teams."
"On Monday, the AEC will continue the process of verifying more than one million postal votes already returned to the AEC so that they can be admitted to the count beginning on Tuesday. The legislation requires that postal votes are included in the count if the vote is received by the Returning Officer within 13 days of election day. In parallel, the count of Senate pre-poll ordinary votes and any remaining House of Representatives ordinary pre-poll votes not already counted on Saturday night may also start on Monday."
Hold tight, Australia.

Image Source: Getty/ Pool