Women Leading Anzac Day Marches
For the First Time, Anzac Day Marches Around the Country Will Be Led By Women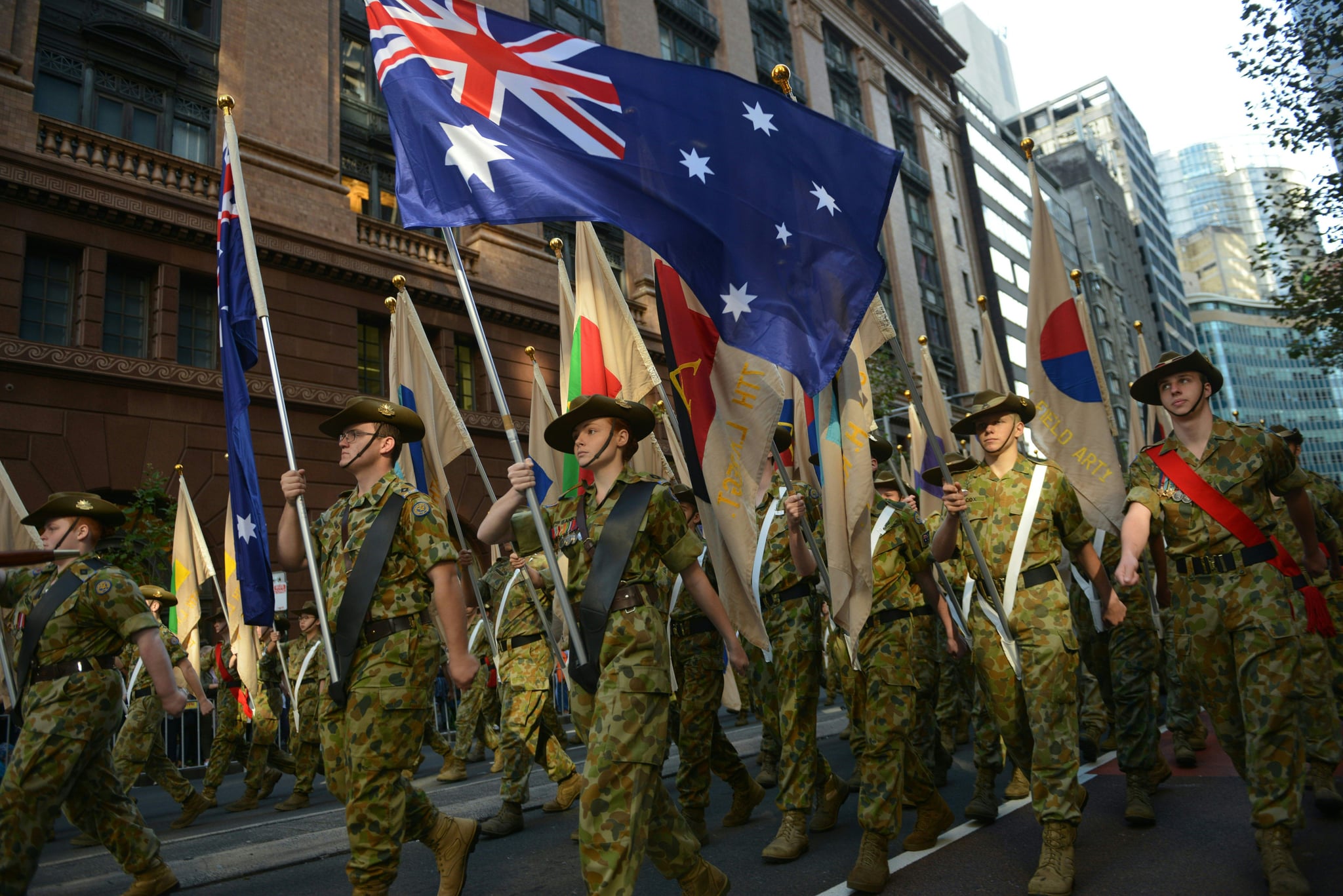 This feature is dedicated to our #NoChangeNoFuture initiative. From the Women's March, to Australia voting yes to same sex marriage, and the #MeToo movement, 2017 taught us to look beyond ourselves and come together as a collective of powerful women who are writing our own history. Join us as we cancel setting one-dimensional personal resolutions and commit to being the change we want to see. Because without change, there is no future.
For the first time in Australia's history of Anzac Day celebrations, female veterans and servicewomen will lead the marches around the country. The new changes, brought about by a new initiative called By the Left, encourages all female millitary members to march together in Wednesday's commemorative services.
The campaign aims to highlight female contribution to the Australian Defence Force and the right of female members to wear their medals on the left without question, as opposed to on the right side of the chest, which is usually reserved for family members.
"Many female veterans no longer march on significant occasions such as Anzac Day, and many have also distanced themselves from the veteran community citing a sense of not belonging due to not feeling recognised as a veteran," campaign organiser Kellie Dadds said during a Female Veterans Policy Forum (FVPF) last October.
As a result, it is the campaign's aim that by allowing large groups of women to march as one on Wednesday, the archaic view of military involvement will be able to be shifted. According to Returned and Services League (RSL) NSW president James Brown, allowing women to march at the front will address a "real problem." "For 100 years the image of a veteran has been an older man and we've had an issue in recent years with a lot of female veterans being challenged about wearing their own medals on the wrong side," he told AAP.
Female veterans will march first in Sydney's Anzac Day order of procession, behind the Governor of NSW, David Hurley.