Woolworths, Coles and Harris Farm Ban Plastic Bags
Woolworths, Coles and Harris Farm to Ban Plastic Bags From June Next Year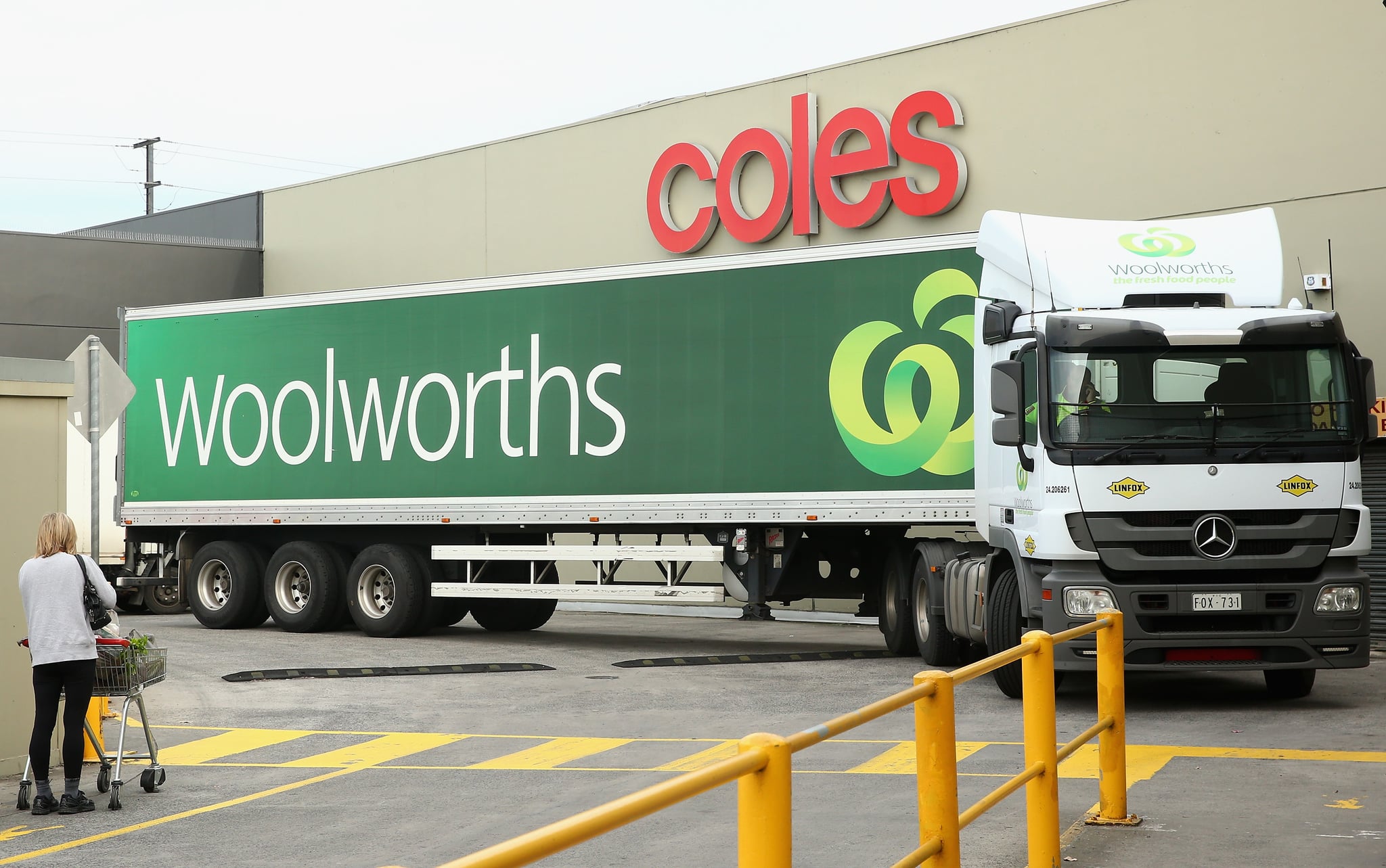 Sarah Whyte is a Walkley Award-winning ABC journalist who will be covering the big issues for POPSUGAR Australia. You can tweet her @SarWhyte.
It was a big news day for environmentalists on Friday when the country's largest supermarket chains declared war on plastic bags — meaning the environment will be free of about 5 billion bags a year by next June.
Woolworths was the country's first major supermarket to announce banning single-use plastic bags from its stores by June next year. Within hours, its rival competitor Coles also said they were banning the bag, then Harris Farm joined the party later in the day.
In the 16 years it's been in Australia, German-founded discount supermarket Aldi has never offered plastic bags — instead, they charge 15 cents for a sturdy, reusable bag at the check-out. Until now, Woolworths has given away 3.2 billion plastic bags to their customers per year. That's a lot of bags!
As of next June you will have to buy a thick, reusable bag at the Woolworths check-out, or simply BYO bag. This extends to Big W and BWS, both of which are owned by the company.
The Woolworths Group CEO Brad Banducci says, "Our customers expect responsible retailing and they can be assured that this is just the start of further commitments by Woolworths in this space. Our team continues to work hard to minimise our impact on the environment through the minimisation of food waste, ethical and sustainable sourcing, and reduction in energy use."
Environmentalists have long said plastic bags, once they are discarded, have been causing chaos to our marine life and environment because the plastic doesn't break down. One of the environmentalists who has been working tirelessly to ban the bag is campaigner Jon Dee, managing director of Do Something. He told POPSUGAR Australia what the ban means for all of us. "For consumers, it means that they are going to start shopping at supermarkets the same way Aldi customers do. When they get to the check-out they will use their own reusable bag — which is the no-cost, easiest way.
"For the environment, it will be a significant win," he adds. "[Woolworths] admitted to using 3.2 billion bags every single year and so with just Woolworths alone [putting the ban in place] it's going to result in billions of plastic bags not ending up in landfill. With Coles following suit a few hours later, we are now in a situation that a ban will mean about 5 billion plastic bags."
Jon says he hopes State and Federal Environment Ministers will now issue a national ban on plastic bags. "Now that we have the three biggest supermarkets with the same plastic bag policy, there is no reason why there shouldn't be a state and national ban."
The ban will affect consumers in New South Wales, Victoria and Western Australia. The ACT, Northern Territory and Tasmania already have a ban in place, while Queensland will start its ban next year, too.
It's not the first time the major supermarkets have taken a stand against plastics: two years ago, Woolworths and Coles said they would begin to phase out beauty products that contained microbeads — the tiny plastic beads found in body wash, exfoliants and even some toothpastes.