Books, Podcasts and Resources on Racial Injustice Australia
How to Educate Yourself to Become a Better Ally to Aboriginal and Torres Strait Islander Peoples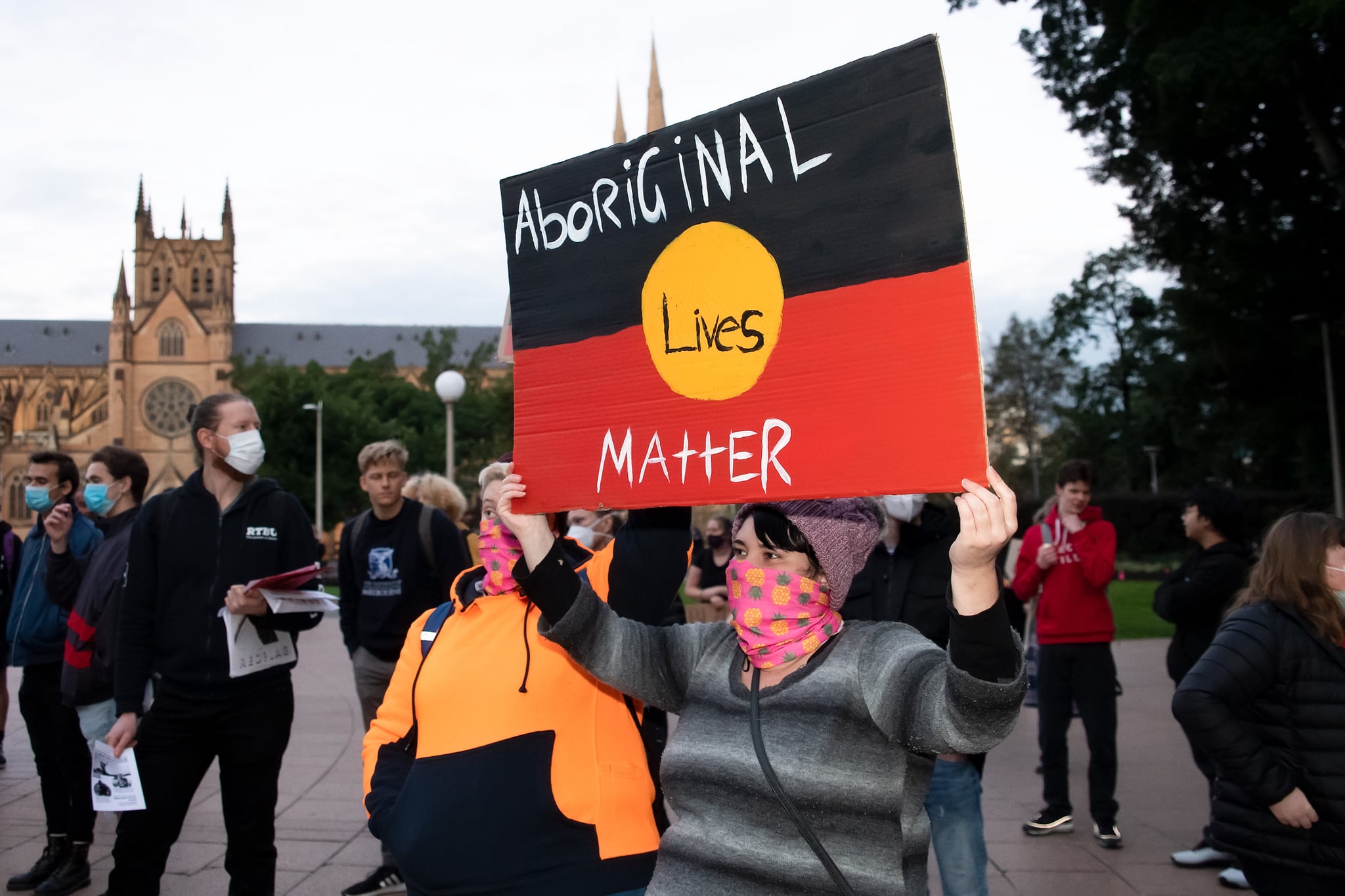 While we stand in solidarity with the protesters in the US after the death of George Floyd, we must acknowledge the 432 Indigenous Australians who have died in custody since 1991 here in Australia, and do the long-overdue work to help end racism in our own backyard.
One of the most important steps we can take in becoming better allies to our own Aboriginal and Torres Strait Islander people is to educate ourselves. Sharing information on social media, donating to the right organisations, and having difficult conversations with family members and friends are important actions, yes, but reading, listening and learning is paramount to ending systemic racism in our justice system and country.
Educate Yourself:
Right now, there is a lot of information out there about the way in which we can support the Black Lives Movement in America, however we need to look closer to home. Below you can find a range of reading materials, news sources, videos, podcasts and books that will help you to learn about the true history of Australia, our Aboriginal and Torres Strait Islander people and how to be a better ally.
Indigenous-X
Indigenous-X is an online platform that's working to create a media landscape where Indigenous voices can be shared and heard. The Indigenous-X Twitter account is a platform for a different person every week, who tweets about issues that are important to their own community and give local Indigenous people a platform to share their stories and be heard.
NITV
NITV is a free-to-air channel, radio and news site made by, for, and about Aboriginal Torres Strait Islander people. It champions the stories and experiences of First Nations people through storytelling, panels and debates, entertainment, and daily news.
Share Our Pride
Share Our Pride acknowledges that when it comes to racism there are tricky questions on the road to education, they aim to help to debunk myths and answer those questions so that there is an open dialogue and better understanding of our Aboriginal and Torres Strait Islander experiences and their perspectives. They also offer a huge range of reading materials written by our First Nations People explaining their culture, their relationship to the land and social justice issues.
Learn More About Your Local Indigenous Community
Being a better ally means understanding and learning more about the traditional custodians of our land. You can do this by reaching out to your local councils, or utilising resources like the Local Aboriginal Land Council (LALC) or Local Aboriginal Education Consultative Group (AECG) to find out the history of your community and the land your town was built on. The AECG also has local representatives in each area that you can connect with, listen to and learn from.
Australian's Together
Australians Together is not-for-profit that aims to help non-Indigenous people learn the true story of our shared history and understand how it's still having an impact today.
Podcasts:
An important part of being a better ally is listening, whether it's via podcasts, local radio or in person. Listening to the stories of the traditional custodians of the land allows their voices and perspectives on issues that are affecting them to be heard. Below are a list of eye opening listens that will help educate you on how to be a better ally and to understand indigenous culture better.
AWAYE!
The AWAYE! podcast presents a diverse and vibrant range of Aboriginal arts and culture from across Australia. You can listen to it via ABC Listen app, Apple Podcasts and Google Podcasts.
Speaking Out
Speaking Out is a politics, arts and culture radio segment from a range of different Indigenous perspectives. Speaking Out broadcasts on Radio National on Fridays at 8pm (repeated Tuesdays 2am) and on ABC Local Radio on Sundays at 9pm, or you can listen to it online here.
Bobo and Flex
Bobo and Flex are on a quest to decolonise our minds and intersect our feminism (and give us the tools to avoid f*ckboys). While every episode is worth listening to, when it comes to the topic of racism we'd recommend listening to these two:'Lana del Rey, Doja Cat and Anti Blackness' and 'Tanning vs. Blackfishing'.
Tiddas 4 Tiddas
Tiddas 4 Tiddas was started as an initiative designed to empower young black women to know their worth and what they're capable of. Tidda means sister and in this podcast series, they spotlight the stories of some of the countries deadliest Indigenous sisters. Hosted by Tiddas founder Marlee Silva in partnership with Mamamia, this poddy is about raising awareness and inspiring Indigenous excellence in the hopes that one day, we'll all stand together.
Debutante: Race, Resistance and Girl Power
Lead by Indigenous writers and actors Miranda Tapsell and Nakkiah Lui, Debutante: Race, Resistance and Girl Power explores the little-known space of Aboriginal and Torres Strait Islander debutante balls, trying to unpack whether the strange colonial tradition, rooted as it is in oppression and colonisation, can be hijacked and made empowering in 2020.
After Work Drinks
After Work Drinks is a podcast by journalists and allies, Isabelle Truman and Grace O'Neill. They discuss a range of topics but in particular the episode — 'Let's Talk About Something Uncomfortable... Race' talks about dismantling white privilege from the inside, and explores why racism is always seen as "someone else's problem". While their latest ep, 'Is Instagram An Actual Tool For Change?' discusses whether posting on Instagram is helpful, why we shouldn't be focusing all our energy on looting, how to actively engage in anti-racism and why it's so important that we don't think of this as just an American issue.
Blood On the Tracks
Blood On the Tracks is a true crime podcast from journalist Allan Clarke that delves into the unsolved murder of Gomeroi teenager, Mark Haines. It tells the story of a divided town, an investigation bungled, evidence lost and explores why critical leads never followed up by police in the death of this Indigenous teen.
Books (including plays):
While the below list contains a wide variety of educational anti-racism books (including some on racism in America), it's also important to read the stories of our own people to understand our history and how it still affects our society today. We recommend adding these to your reading list.
Informative Videos:
We've rounded up some informative videos that will help non-indigenous people to better understand the history of oppression, racism and suffering experienced by our First Nations Peoples. It's important that we hear these stories directly from Aboriginal and Torres Strait Island people to help us understand how we can be better allies and fight against racism.
You can more TV series and Films that explore the topic of racisms in both Australia and the US here.
This story was written to help better understand how non-indigenous people can be better allies to Aboriginal and Torres Strait Island peoples, if you know of any important resources that we might have missed please reach out to us.