Climate Change Strike Details Australia September 2019
Everything You Need to Know About Friday's Climate Change Strike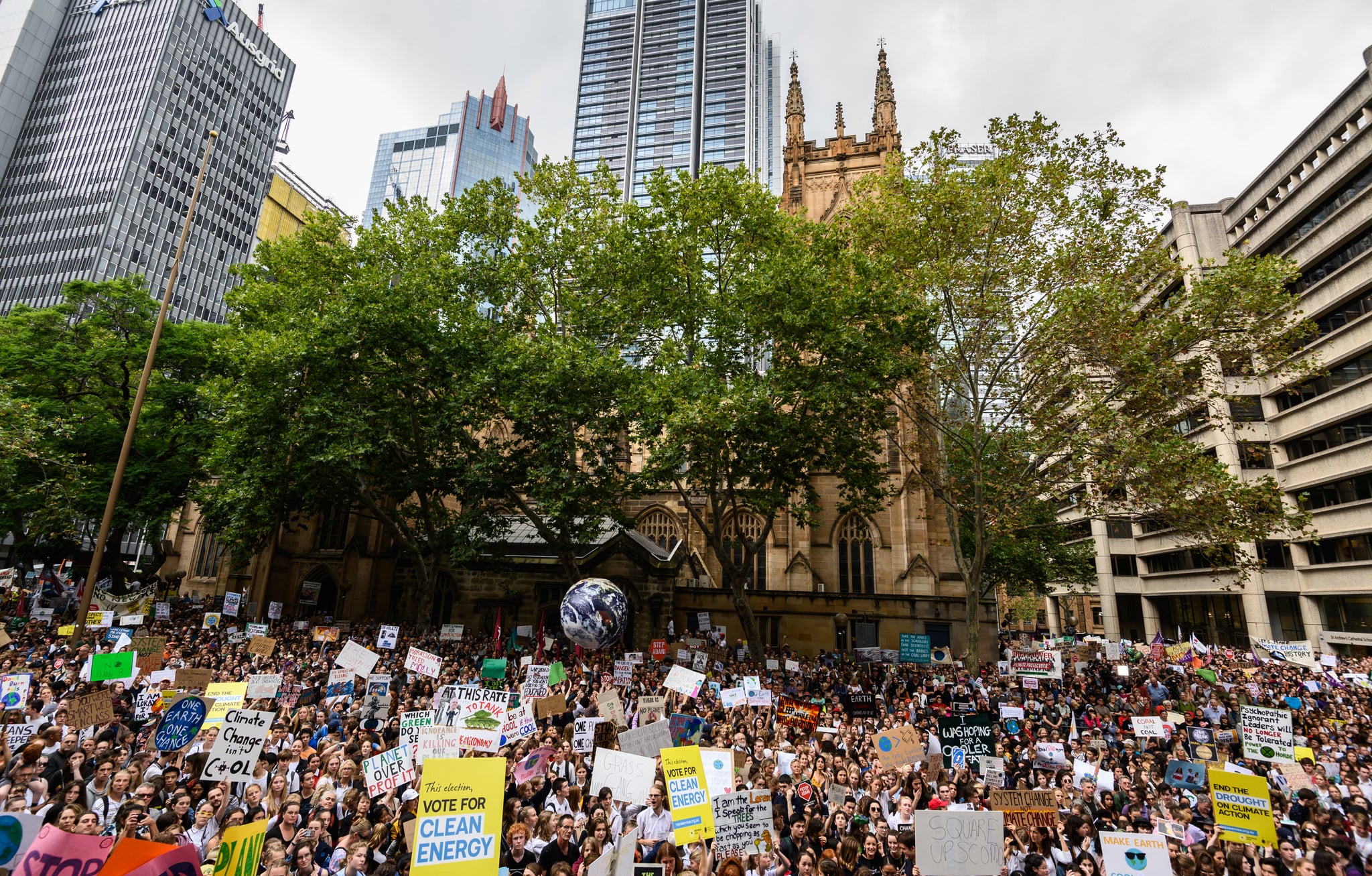 In support of the Global Climate Strike — a week of action to demand climate justice, from September 20 to 27 — Pedestrian Group is doubling down on content that educates and empowers you to do your bit for our planet. Click here to learn more about the global movement fighting for our future.

In just a few days, tens of thousands of Australian students are set to abandon their schoolwork to protest global inaction on climate change — and you could join their ranks. School Strike 4 Climate, inspired by Swedish teen Greta Thunberg and her landmark refusal to act like everything is normal, is going down on September 20. Just quietly, it's going to be big.
Luckily for you, the folks over at School Strike 4 Climate have compile a list of rallies, big and small, meaning you too can participate. Behold, the Aussie capital cities hosting School Strike 4 Climate rallies. Click through for more details:
Not represented by one of those options? No stress. Dozens of rallies are taking place in regional centres across Australia, and you can have a peek below.
New South Wales:
Queensland:

Victoria:
South Australia:
Western Australia:
Tasmania:
Northern Territory:
Image Source: James Gourley / Stringer / Getty