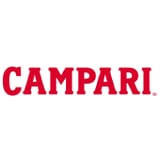 POPSUGAR Australia has partnered with Campari Australia for a great initiative.
Since the coronavirus pandemic sent Australia and the world into lockdown, the hospitality industry has been doing it particularly tough. While restrictions are beginning to ease and venues can cater to a limited number of guests, they're not doing anywhere near the amount of business they likely were prior to the outbreak.
It's also not ideal that local bars are still partly out of action, especially when the Aperol Spritzes are ten times better when made by your fave bartender. Well, the good news is that Campari Australia has just launched a great solution to both problems.
The Shaken Not Broken initiative connects customers eager for cocktails with venues and bartenders that are keen to sell them, complete with pick-up and delivery options.
The website itself is so easy to use. All you have to do is jump on, click the Find Cocktails button, punch in your postcode and browse the list of venues you can order from in your area. Once you've decided on what you want, just choose whether you'd like to pick it up, have it delivered or make a dine-in booking if that's an option.
As the name hints, the hospitality industry has certainly been shaken by COVID-19, but not at all broken. The Shaken Not Broken initiative was started to support the recovery and revival of your favourite local venues, which need your help now more than ever.
The initiative will not only keep venues and their staff going, but it will also strengthen their connections to the community, which is really, really important as we all begin to move to the other side of this pandemic.
Be sure to jump onto Shaken Not Broken and order yourself some bevvies - whether you're craving a mojito after a big day or rallying the crew for some vinos. And remember, always drink responsibly.