Shahni Wellington on Black Lives Matter in Australia
Journalist Shahni Wellington Tells Us About How the Rallies in the US Highlight Australia's Own Racial Tensions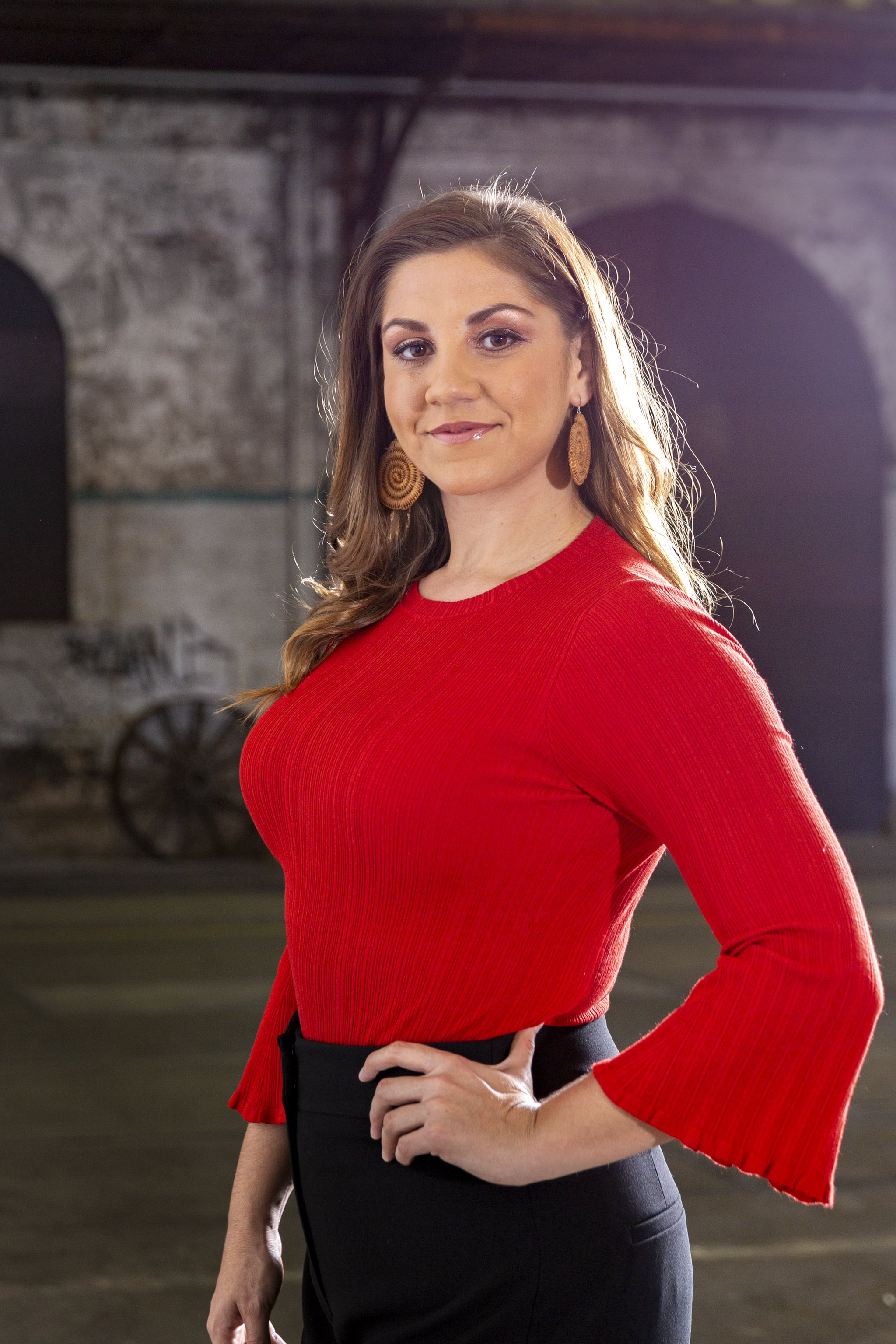 On Wednesday night on The Point on NITV, journalists Shahni Wellington and Ryan Liddle dissected the way the ongoing demonstrations for George Floyd, a Black man murdered by police in Minnesota, illuminate similar issues around Australia's mistreatment of Aboriginal and Torres Strait Islander peoples. They were joined by a panel of experts including Dr. Chelsea Bond, Pat Mau, Larissa Behrendt and Senator Malarndirri McCarthy. Catch up on the episode here.
At least 432 Aboriginal people have died in custody since the Royal Commission Into Aboriginal Deaths in Custody in 1991, according to analysis by The Guardian, including 22-year-old Yamatji woman Ms Dhu in Port Hedland, WA, in 2014.

Shahni is a Jerrinja woman from the south coast of NSW, who works as a political correspondent for NITV, after spending over two years reporting for ABC Darwin. Here, she speaks to POPSUGAR Australia about what non-Aboriginal people can do to be an ally to Aboriginal and Torres Strait Islander communities at this time.
POPSUGAR Australia: How are you feeling as a Jerrinja woman watching and reporting on the rallies in the United States?
Shahni: It's really been a whirlwind of emotion. For me, I think the overwhelming feeling has been outrage. To see black lives taken in such a senseless way, in the same way we have witnessed for centuries — the magnitude of that will never be lost.
And then there's the outrage for the responses that we're seeing play out on the internet or in our daily conversations. It is exhausting to have to explain the injustice that has been fostered in our own country, and the oppression of Aboriginal people, but we continue to do that. The onus shouldn't be on the oppressed, but this is about survival.
Journalists like myself continue to write stories that provide a platform for these issues, the families of those who died in custody continue to campaign for justice, and Aboriginal people push on. It isn't easy continuing to deal with the struggles our community faces, while feeling all of the above, but we're part of this movement every day.
PS: Australians have been quick to respond to what's happening in the US right now, but we're yet to see the same outrage and reaction to the violence and death suffered by Aboriginal and Torres Strait Islanders in our own criminal system. Why do you think that is?
Shahni: I think that it is a mixture of a lack of awareness, complacency and even ignorance, which is a product of the environment many people have grown up in.
It's no secret that our country was built on massacres and stolen land, or that there were so many Aboriginal deaths in custody that it warranted a royal commission. More than 432 people have died since that inquiry in 1991. Unless it's a lived experience, Australians are able to choose whether they learn about our shared history or understand the injustices inflicted on Aboriginal people.
I mentioned that I feel exhausted and outraged by the ignorance we bear witness to, but we've also seen through history that if minorities were to express that in a way that isn't deemed socially acceptable, we would be thrown in jail. We would be fired from our jobs. We would be at risk of losing our lives in custody. As Aboriginal people, like many other marginalised communities, we are always aware of the double standard that has existed throughout history.
PS: How will The Point unpick and illuminate the resonances between George Floyd's murder and the death of Aboriginal and Torres Strait Islander peoples in custody?
Shahni: In the wake of George Floyd's tragic death in America, we'll be taking a look closer to home at black deaths in custody here in Australia. It's been almost 30 years since the Royal Commission into Aboriginal Deaths in Custody and we've seen more than 400 deaths — without any convictions.
It's also Mabo Day today, marking one of the biggest moments in the ongoing fight for land and civil rights. We're going to be joined live by Torres Strait artist Patrick Mau, Dr. Chelsea Bond and Larissa Behrendt to chat through their take on this situation. We'll also have Senator Malarndirri McCarthy and will hear from the families of Aboriginal death in custody victims.
PS: What concrete change would you like to see come out of the vigils and demonstrations across Australia this weekend?
Shahni: Equality. For every Australian to be viewed as equal to the person standing next to them. As Stan Grant famously said, "One day, I want to stand here and be able to say as proudly and sing as loudly as anyone else in this room, Australians ALL, let us rejoice."
PS: The internet is divided on whether or not sharing a black square on Instagram is a show of solidarity or is in fact, silencing black voices and burying information. What is your take?
Shahni: I think this is a bit of miscommunication. The movement as a whole with the black squares is a way to show support, it's just really important to use the specific hashtag #BlackoutTuesday or Black Lives Matter without the hashtag, because many in the US use it as a practical way to receive information. It's easy to see how that could become problematic but it's like all things — do your research so if you want to support the movement you do so the proper way.
PS: What is the best way non-Aboriginal people can educate themselves? Do you have any book/podcast/article recommendations?
Shahni: I think NITV is a great starting point. NITV is not only home to distinctive and entertaining dramas, documentaries, films, sport and current affairs, we are a 24/7 news outlet and radio station, and have our own podcast, Take It Blak.
The program I'm hosting tonight, The Point, airs every Wednesday. It features investigative journalism, celebrity interviews, international and domestic Indigenous news and live crosses to events around the nation. Just by switching over and seeing how our team are reporting on issues that face Indigenous communities can be a real education for Australians.
PS: How can non-Aboriginal people be an ally to Aboriginal and Torres Strait Islander communities at this time?
Shahni: Donate, educate and get involved. Now is the time for tough conversations — about what has happened in our past, and what could potentially continue to happen in our future.
The Point airs on NITV at 8:30 p.m. on Wednesdays.