Sydney Smoke: All Your Questions Answered
Every Question You Have About the Sydney Smoke Answered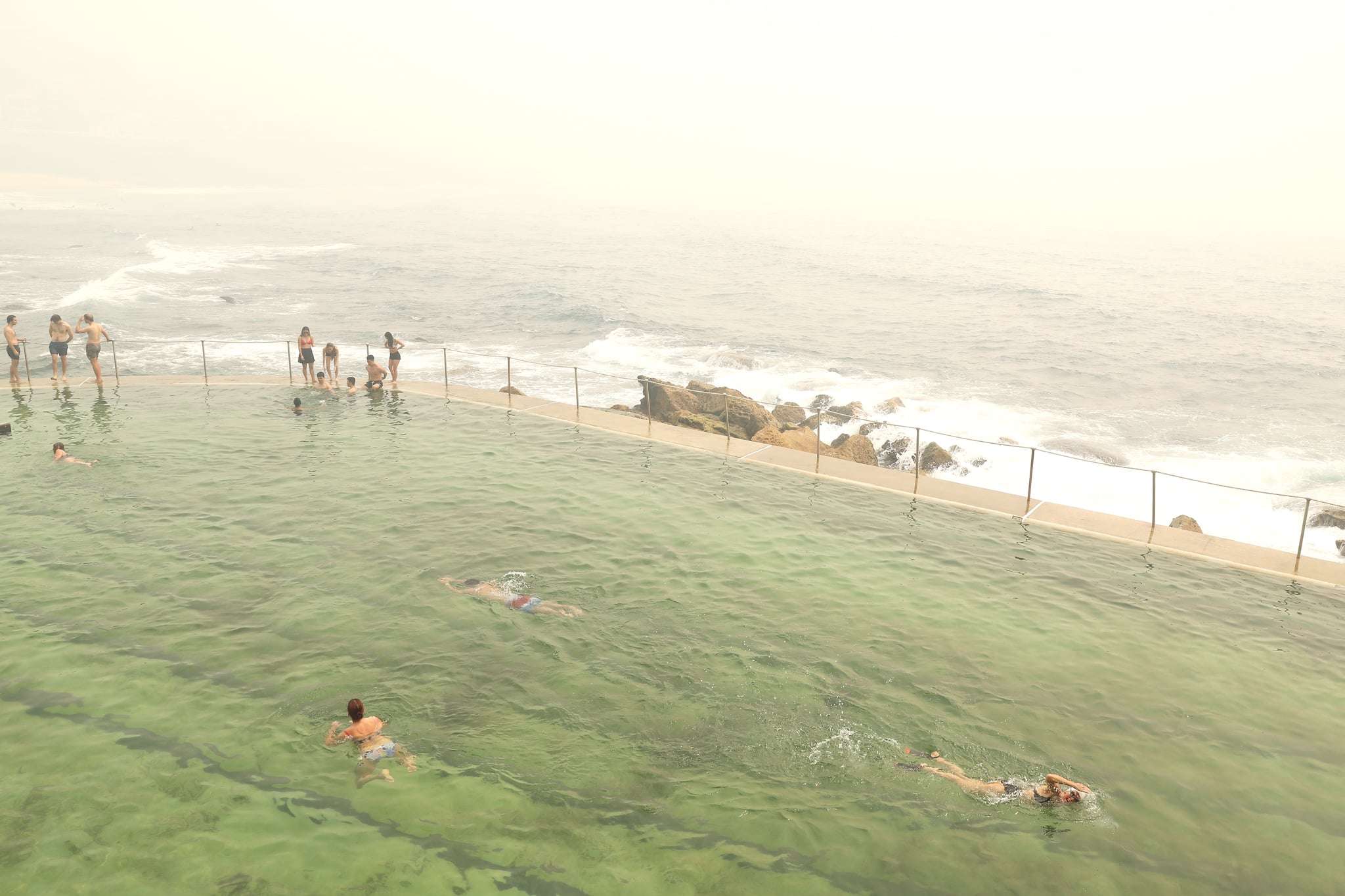 Sydney is in the midst of its worst bushfires at the moment, which is enshrouding the city in smoke. Beyond the hazards of low-vision, Sydneysiders are breathing in smoke daily. So, how damaging is it and what should we be doing?
How bad is the air quality?
Sydney is currently experiencing the longest period of air pollution due to bushfires on record. The Bureau of Meteorology isn't predicting clear skies for another few days at least. The worst readings on air quality were found in Rozelle where the Air Quality Index (AQI) was 2,552. Any reading over 200 is considered "hazardous". The worst affected areas are Parramatta North, Rouse Hill, Richmond, Rozelle and Randwick.
Should I be wearing a mask?
A surgical mask is deemed useless according to Professor Guy Marks from the Woolcock Institute of Medical Research in an interview with SBS News. In fact, he believes that they may even do more harm in some situations. He advises that a P2 mask (also named a N95 mask) can filter out approximately 95 per cent of the most damaging elements.
What are the effects of the smoke?
The smoke contains PM2.5 particulants, which are harmful and tiny enough to be breathed into the lungs and absorbed into the blood stream. Prolonged exposure can cause breathing issues and irritation to the eyes and nose. This is especially a risk for people with asthma and lung conditions.
How can I prevent any health damage?
The best antidote is to stay inside with windows and doors closed. Using an air purifier under these conditions would aid in reducing harmful particulants. That said, who can realistically remain locked indoors for days?
Is this smoke more damaging than other types?
Actually, diesel pollution from traffic is more damaging due to chronic exposure. Elements from traffic pollution can be more toxic than bushfire smoke and these are inhaled daily. In comparison, the woodfire smoke is not going to do major harm to most people.
Can I exercise outside?
Your daily run isn't a great idea in the current conditions. While walking the dog or getting to and from work to home is unavoidable, limiting your exercise and exposure to the smoke outdoors means keeping these transit times as short as possible. For the time being, training indoors is a much wiser option.
When is it most harmful to be outside in the smoke?
NSW Health recommended people stay indoors between 11 a.m. and 4 p.m.
What are my options if I work outdoors?
"There's a provision in the Health and Safety Act: a worker has got a right to cease work if they have a reasonable concern that otherwise would expose them to a serious health and safety risk," national secretary of the Electrical Trades Union, Allen Hicks told The Guardian Australia. "Employers have an obligation to relocate them to somewhere else."