100 Most Popular Baby Girls Name in Australia 2016
No Surprises Over Who's the Inspiration Behind Australia's Most Popular Girls' Name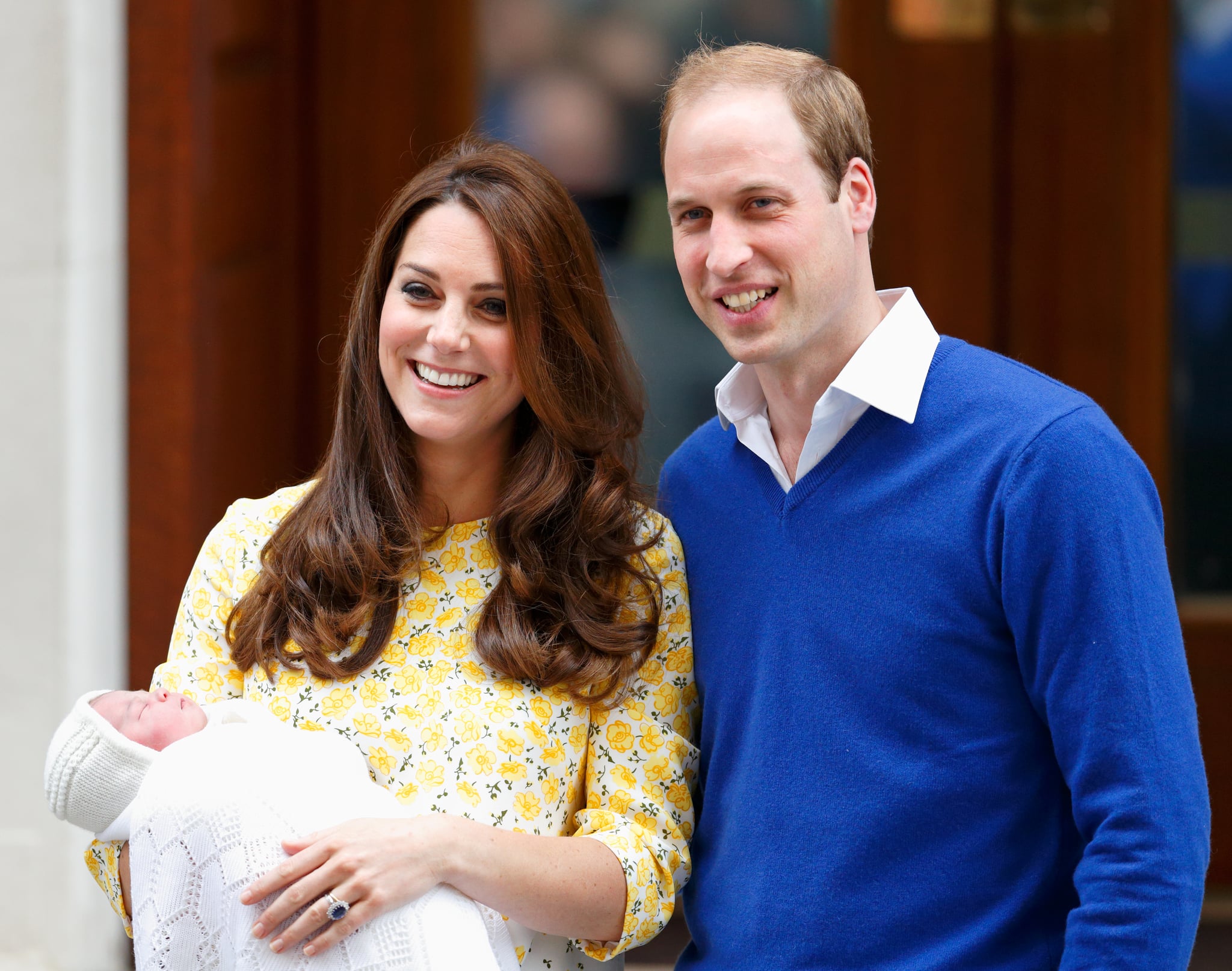 This is last year's list. Head here for the 2017 list.
Australia's top baby names for 2016 have been revealed, and it seems the littlest royal Princess Charlotte has been the influence that's made her name the most popular in Australia. We mean Charlotte, not Princess. Babies in Australia have been named Charlotte 1,737 times this year, which has made it the most popular, knocking the three-year reigning number one Olivia into second place.
Other changes this year included Ruby dropping out of the top 10 names — Grace taking it's place. Amelia, Sophia and Chloe all became more popular, while Mia, Emily and Sophie all slightly dropped in the ranks. Penelope saw the biggest surge in popularity (possibly due to Kourtney Kardashian's namesake toddler being cute as a button), rising 17 places, and Hayley saw the biggest decline, dropping 25 places to 94th.
See the full 100 below and then check out these unique names for baby girls.
Charlotte (1737)
Olivia (1670)
Amelia (1441)
Ava (1434)
Mia (1387)
Sophia (1298)
Chloe (1214)
Emily (1187)
Sophie (1150)
Grace (1122)
Lily/Lilly (1066)
Ella (1059)
Ruby (1042)
Isla (1027)
Isabella (1025)
Evie (989)
Zoe (977)
Matilda (955)
Harper (910)
Ivy (904)
Scarlett (904)
Maddison/Madison (852)
Sienna (831)
Evelyn (790)
Isabelle (772)
Lucy (756)
Emma (748)
Georgia (707)
Hannah (685)
Willow (675)
Zara (655)
Eva (643)
Abigail (589)
Aria (575)
Layla (573)
Mila/Milla (572)
Alice (496)
Imogen (473)
Violet (468)
Audrey (461)
Annabelle (459)
Jasmine (445)
Ellie (417)
Alexis (414)
Summer (413)
Mackenzie (412)
Savannah (408)
Stella (400)
Piper (383)
Sarah (374)
Elizabeth (373)
Maya (370)
Madeleine (355)
Jessica (346)
Phoebe (329)
Indiana (311)
Holly (309)
Anna (298)
Lola (294)
Addison (293)
Paige (293)
Penelope (293)
Poppy (290)
Chelsea (284)
Alyssa (277)
Claire (274)
Ariana (259)
Frankie (254)
Eden (251)
Ayla (250)
Eleanor (240)
Charlie (237)
Eloise (227)
Elsie (227)
Harriet (226)
Rose (223)
Bella (221)
Aurora (220)
Molly (215)
Eliza (203)
Victoria (201)
Billie (199)
Hazel (179)
Alexandra (152)
Lara (151)
Lillian (150)
Eve (147)
Daisy (144)
Olive (144)
Emilia (143)
Aisha (140)
Heidi (140)
Aaliyah (126)
Hayley (120)
Peyton (91)
Leah (85)
Gabriella (79)
Maryam (76)
Sadie (72)
Maggie (61)