Benefits of Having Babies in Your Late 20s
What It's Really Like to Be a Young Mum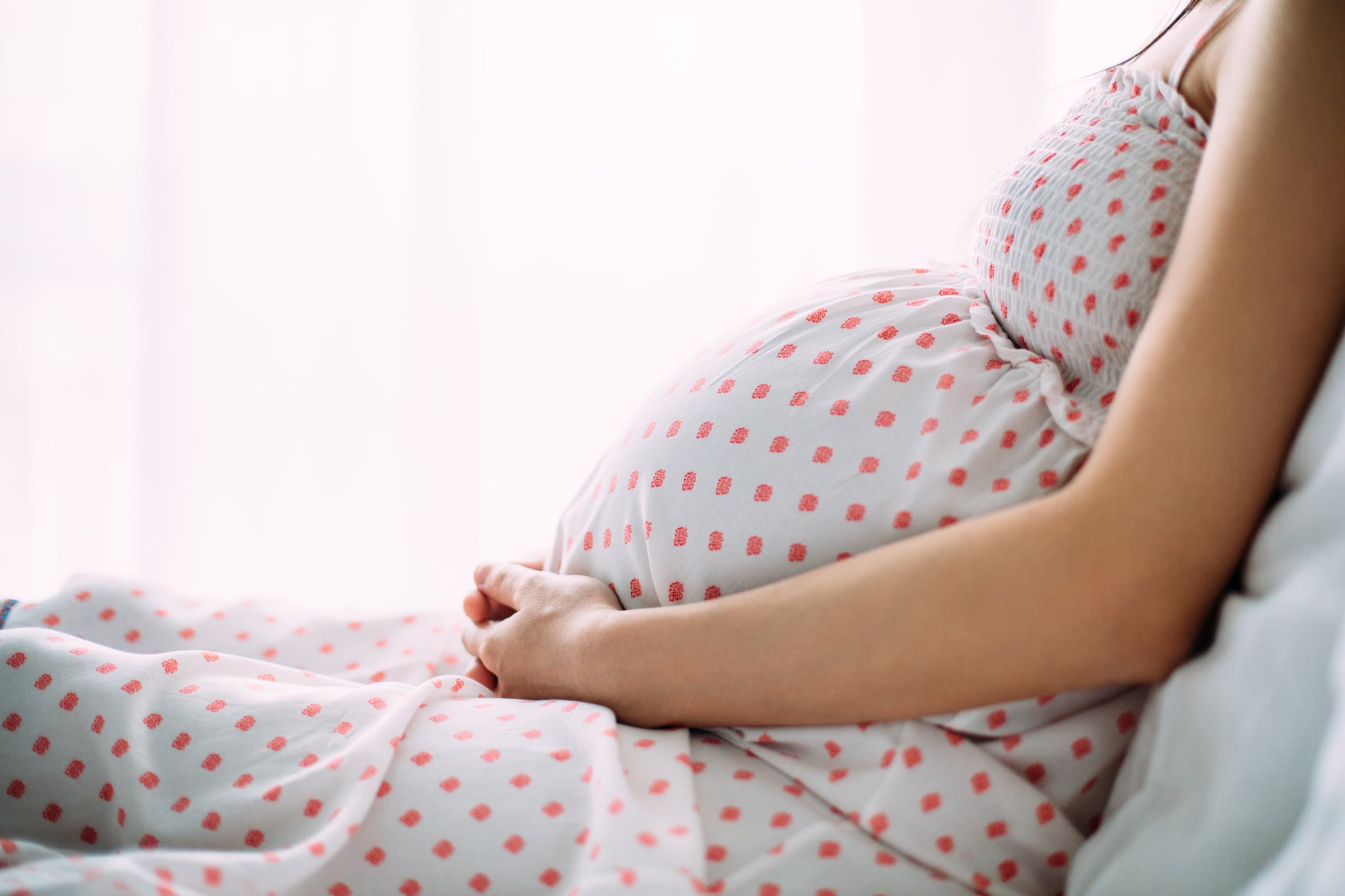 I never set out to be a young mum. I always imagined I'd have my first kid in my thirties, after I'd travelled and established my career/generally conquered the world.

But then I met my husband, who's 10 years older than me. And asking him to wait until he was in his late 40s to have a kid — especially when he was so desperate for one — seemed unnecessary and well, cruel. We were married. In love. On the same page about so many things. And so, we had a kid.
By virtue of the fact that he's 10 years older than me, I'd grown accustomed to being around people in their late 30s and 40s when I was in my 20s. And I'd always felt older than my years anyway. But when I had a baby, at the ripe young age of 27, I learned just how young I really was.
I was the youngest — by far — in my pre-natal yoga class. I was the youngest in our birthing class. And I was the youngest in my mother's group. There were women there who were battle-weary from multiple rounds with IVF, who'd seen their sisters and friends and cousins all have babies before them. I only had one friend who had a kid (actually, she had two), but we rarely saw each other, so it didn't really count. All of my friends were travelling, working, going to new restaurants and bars and generally living their most Instagrammable lives while I tried to figure out the football hold.
To say I knew nothing of the reality of motherhood, particularly in those early days, was an understatement. I was woefully unprepared. I knew there'd be sleepless nights, and I'd heard something about breastfeeding. I gave neither of these things too much thought, preferring to spend the last of my child-free days watching Flight of the Conchords as a way to self-soothe (sidenote: it worked).
I gave literally no thought as to how I'd feed my child. None at all. It wasn't until I had her on my chest, about an hour after she was born, that the matter was decided. Her little mouth went straight to my nipple and bam! I was breastfeeding. Oh, I thought. That's how that works.
I saw my mother's group once a week, and every time, I would listen as they spoke the language of mothers. They knew how much Panadol you could give a two-month-old and how to check if your baby was warm enough (never check the extremities) and how to use a glass to check for meningitis. They spoke of dangers I'd never heard of; flat batteries that could kill a toddler and iron tablets that could be fatal to little ones. They talked about something called the "wonder weeks" and of baby whisperers they knew so intimately, they only needed one name (Gina, Tizzie, Pinky). They put every niggle down to teething, something I'd never thought of before. They knew everything and I knew nothing.
In a way, my lack of knowledge served me well. I was a blank canvas, with no preconceived notions of how I would parent or what my "philosophies" might be. I simply did what felt natural to me, because I knew of no other way. But I certainly felt bamboozled by this new world, and it took me a long time to find my place in it.
It's something I really wanted to explore — this notion of feeling out of place in the land of mothers — in my new book, Crazy Busy Guilty. In the book, Georgie, the protagonist, is thrust into motherhood without much warning or time to prepare, and like me, she flounders. She feels like all the other mums know exactly what they're doing all the time (which, as I later learned, is totally untrue; everyone feels like they're failing - or at least flailing) and that she's got absolutely no clue. She's never heard of Sophie the Giraffe. She feels inadequate when she hears that other mums with kids the same ages as hers have enrolled their babies in French classes (I mean, wouldn't we all?) She doesn't know how to swaddle her kid, or when to start feeding her solids, or even what mastitis is (until she finds out what it is in the worst possible way).
When you're a young mum —or an unprepared mum, like Georgie, like me — this new world you find yourself in can seem completely overwhelming. Not only do you not speak the language, you're stuck with another person who doesn't, either. But the difference is, they're relying on you to understand, because there's no way they can. You might feel hopeless, but your baby is truly helpless. And it's your job — and your partner's, of course, it should go without saying — to figure out how to care for your baby, a task that can seem monumental at times (usually around the 3 a.m. mark, when you smell like sour milk and decide to get back into bed without showering because that's the person you are now).
As Georgie finds out later in the book, there is no right or wrong way to be a mum, and everyone learns the language at their own pace. Some people master it and go on to advanced courses. Some people are content to know enough to get by, like when I go to France and know only how to ask for a glass of wine. I'm pleased to say that, with baby number two on the way, I know how to do the football hold, and who to call when my baby has a fever at 2 a.m., and what to do when she won't sleep (go back to bed. There is nothing else to do).
I was really scared to have my first baby; scared of what I didn't know and scared of the things I did (i.e. that babies take over your whole bloody life. Don't linger on that thought for too long). But I'm glad I did it when I was young. After all, the best time to learn a new language is when you have youth on your side.
Lauren Sams is the author of Crazy Busy Guilty, on sale January 3 and its prequel, She's Having her Baby, out now.
Image Source: iStock