Best Left-Handed Pens
I'm Left-Handed, and These Pens on Amazon Prime Have Changed My Life
As POPSUGAR editors, we independently select and write about stuff we love and think you'll like too. POPSUGAR has affiliate and advertising partnerships so we get revenue from sharing this content and from your purchase.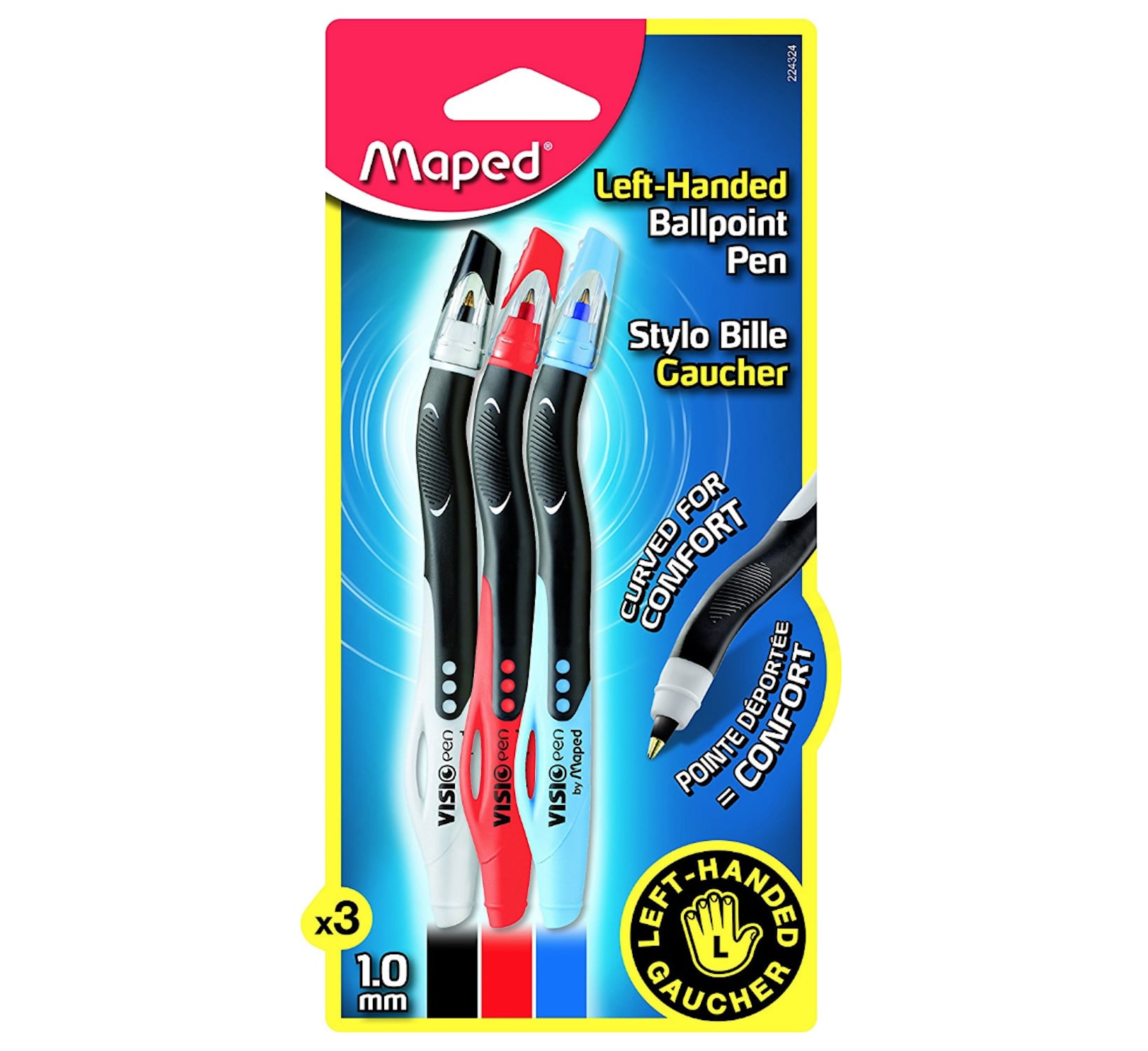 Being left-handed, I know the struggle to get through a day of classes can be real. The desks aren't designed for lefties, we get ink smudges everywhere, and notebook rings are always in the way. Luckily, there are some clever products that make life a little easier. One of my favourite picks is the Maped Visio Left-Handed Ballpoint Pen ($7, set of three). The best part is that you can snag them on Amazon Prime and get them delivered in as little as two days.
What makes this pen design so great is the curved hand grip — it guides lefties away from their writing, avoiding smudging. It also makes writing more comfortable since you're not focussed on keeping your hand out of the way. This pack comes with a black, blue, and red pen — ideal for an assortment of assignments. I am years out of college, but I still use these pens all the time. I never get pen marks on my hand anymore, which used to be a regular occurrence.
If you know someone who is left-handed, give them these pens and they'll be thanking you for years to come. I'm ordering another pack right now!