Birthday Ideas For Teens and Tweens
12 Cool and Fun Birthday Ideas to Celebrate Tweens and Teens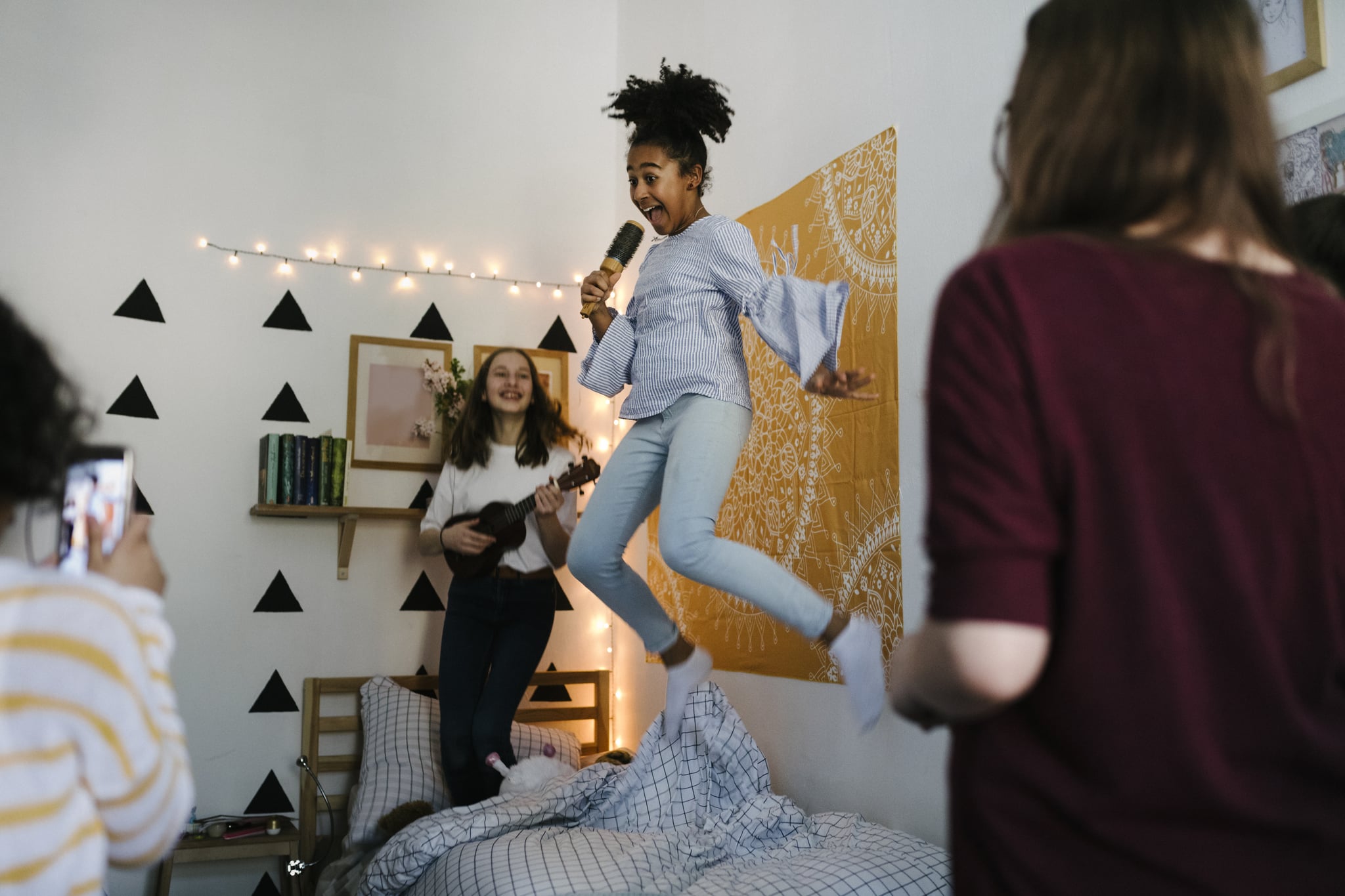 When your child hits the double digits, planning birthday parties can become a bit more complicated. The guest list might be forever changing due to the politics of the age range, plus tweens and teens definitely want a party that expresses their new maturity and budding individuality. Here are a dozen suggestions to celebrate your tween or teen.
1. Night Games and Bonfire
If your tween or teen is looking for a coed party, start with a barbecue and then play some familiar games made more mature by being played after the sun goes down. Think ghost in the graveyard, kick the can, and capture the flag. You can close out the night with a bonfire, if you have the space, and roasted marshmallows and s'mores.
2. Scavenger Hunt
Bring back the scavenger hunt you did for your kids when they were younger, but blow it out and make the boundaries bigger — this is great for teens used to getting themselves places on their own. Divide the guests into teams and start the party with the teams decorating tee shirts — make sure to have a robust supply of fabric markers and sharpies. Hand out lists of clues, have the kids use their smartphones to snap the items on the list, and meet up after an hour or so. Don't limit the clues to simply finding places or historical markers; include some silly acts that teenagers secretly love to do like singing a hit song from their early years or doing cartwheels in the park. This is great for a coed party too.
3. The Classic Sleepover
Don't knock the standby classic of a slumber party. Since the kids are all older, you likely won't have to deal with separation anxiety in any of your guests. Activities can include making pizzas, decorating cupcakes, an ice cream sundae bar, and watching a movie. Be ready to create a memorable breakfast, too, like Funfetti pancakes.
4. Pool Party
If you have access to a pool, have a pool party. The activity is easy — swimming and splashing. Win cool points by adding some festive floats to the mix — like a unicorn or slice of pizza. Hand out unicorn glitter snot sunscreen to keep the sun protection festive. You can always end the party with a barbecue or pizza feast.
5. Spa Party
Hello, sheet masks and pedicures! Step it up a notch and provide cucumber slices for their eyes while they lounge about. You can hand out slippers or nail polishes as party favours. Why not dedicate some time to a DIY and make a sugar scrub or bath bombs?
6. Take a Field Trip
Round up the kids and go somewhere: the beach, a sports game, a show (check for local theatre productions to keep the costs down — we're not talking Hamilton tickets), ice skating, or a trampoline gym. Rent a van big enough to schlep everyone to the event and make a festive playlist for the drive.
7. Dance Party
Swap your regular light bulbs for some black lights to turn your house into a club and host a dance party. Ask for the guests to RSVP with their favourite dance tune so you can add them to the party playlist. Break up the boogieing with cake and game of limbo — those kids should still be pretty limber.
8. Movie Night Out . . . or Outside
You have at least two fun options here, aside from turning on Netflix and slowly walking out of your TV room.
Round up the kids and take them out to the movies; be sure to buy popcorn for the bunch. Follow up with a trip to an ice cream parlor or your favourite pizza joint.
If your backyard can handle it, string up a white sheet for a movie screen and rent a projector to show your tween or teen's favourite movie. Have your guests bring sleeping bags so they can get comfy on the grass while watching the film. Provide some homemade popcorn and snacks to keep it festive.
9. Hotel Night
Make a sleepover party feel a little more exciting by taking the kids to a hotel. Make sure it has a pool! You will need to keep the party small but definitely get adjoining rooms to accommodate everyone.
10. Slime Party
If your tween is still loving slime, celebrate their birthday with a party dedicated to this slippery substance. You can make a variety of slimes and even fete your tween with some edible slime . . . but they will likely still want a cake of some sort.
11. Karaoke Night
Rent a karaoke machine and let the kids go to town belting out their favourite songs. Pull out old costumes and dress-ups so each number can be sensational and silly. They might think they're all grown up, but playing dress-up is kind of ageless.
12. Escape Room
Make those teens work for their freedom and take them to an escape room where they will have to work together to solve the puzzle of the room. The guest count will need to be low since many of these rooms have a maximum capacity of six to 10 people and some require an adult to participate too.