Can You Breastfeed If You Have a Surrogate?
Can You Breastfeed If You Have a Surrogate? The Answer Will Definitely Surprise You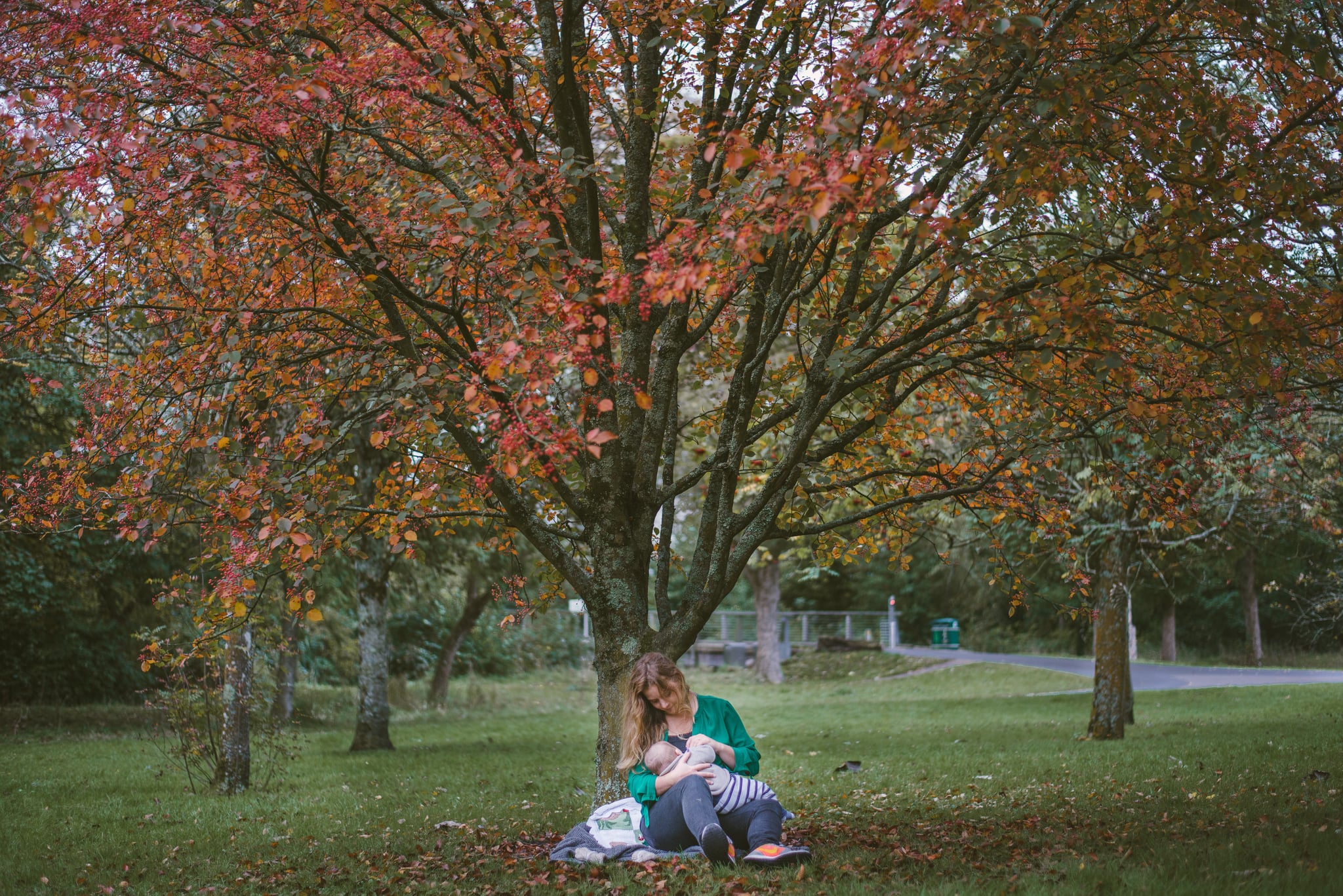 While surrogacy isn't necessarily commonplace, celebrities like Kim Kardashian and Tyra Banks have been candid about their experiences, helping to make it a more normal part of motherhood conversations. And since many new mums choose to breastfeed their babies for both the many benefits and bonding experience, it's normal to wonder if it's even possible for the moms who haven't actually given birth. So, can they?
"The short answer is yes, a woman can breastfeed an infant that she has not birthed," Cara Cardenas, RN, BSN, and an international board-certified lactation consultant, tells POPSUGAR. "While there is no way to know if a mother will produce a full supply or partial supply, a woman who has never been pregnant can stimulate a milk supply through induced lactation."
To help induced lactation succeed, it's best if the non-birth mother begins before the due date. "The protocol for induced lactation usually recommends massaging the breasts and nipples eight to 10 times a day for two to four weeks before the baby's arrival," explains Cardenas. "Then pump the breasts with a hospital-grade pump for 15 minutes, eight to 10 times a day. When the baby arrives, it's recommended to use an at-breast supplementer and to pump after feedings."
The breast supplementer is like a necklace with a cord that the mother can place over her nipple, helping to lure the baby to the breast and stimulating the breast to produce milk. "Simply putting a baby to the breast will trigger hormonal responses to induce lactation, but often that isn't enough to stimulate a full supply," Cardenas maintains. "As the breasts become seemingly full, you can see if the baby will breastfeed without the supplementer, and then track the baby's weight and diaper counts very closely during this time." For women looking to up their chances, hormones may help. "There are hormonal protocols as well, which in addition to the stimulation/pumping protocol can increase a woman's chances of building a full milk supply," she says. "A combination birth control pill can be taken to stimulate growth of milk-making tissue."
However, while it's possible to create milk after having used a surrogate, the milk that the non-birth mother creates would not be entirely the same as the surrogate's. "The first milk that comes with induced lactation isn't colostrum, which is really important for immune benefits for baby," says Cardenas. "The first milk would be more like a birth mother's mature milk, but the mature milk would still contain the same components as a birth mother's mature milk."
Despite the possibility, there are still some risks involved. "I would highly advise women considering induced lactation who would like to use the hormonal protocol to do so under the guidance of a physician, because there are risks and contraindications to taking birth control pills," she concludes.