Children's Book About Trump
Emma and the Big Orange Monster: A Book For Kids in the Age of Trump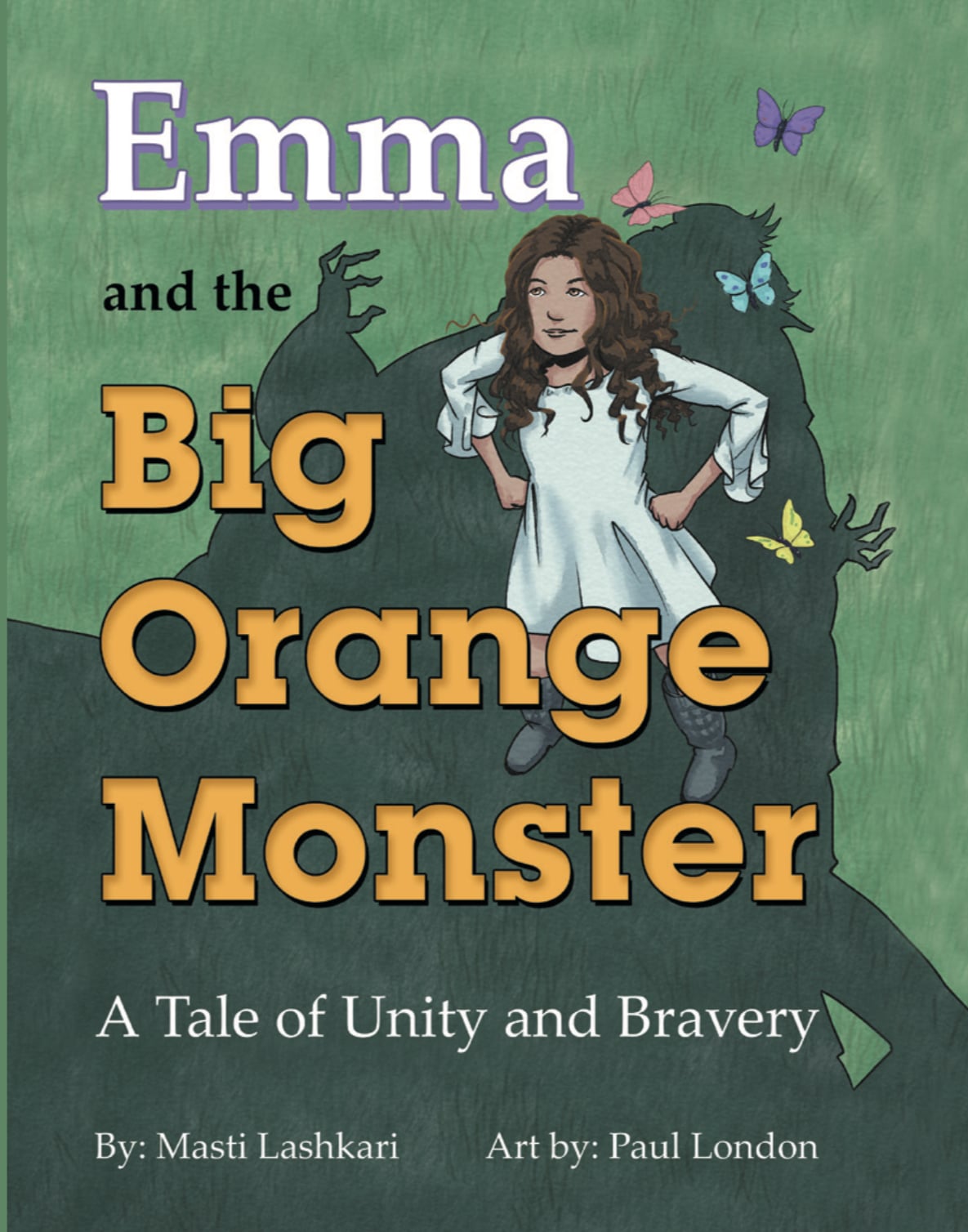 As a psychology grad student focusing on marriage and family therapy, Masti Lashkari spent her traineeship working with families across Los Angeles county. Last year, she noticed a common theme emerging in her sessions with kids: the election. She listened to children as they recounted instances of bullying, spoke about their overwhelming feelings of isolation, and questioned their own sense of belonging. When she realised that many of her colleagues were having similar conversations with kids in different areas, the idea for Emma and the Big Orange Monster: A Tale of Unity and Bravery was born (for a look at the book's plot, watch the YouTube video below).
"I kept looking for a book that I could read to them," Masti tells POPSUGAR, "that could help them make sense of what's happening. And when I couldn't find anything, I was inspired to write it."
Masti believes that the book's empowering message of how bravery and unity can prevail over fear and hate isn't necessarily political.
"This is not about my political view. This is about the fact that this man has — from the grabbing incident, from calling women fat pigs, from his racist comments — created so much anxiety. And this is a man who is a president. It's very normal for children to grow up and admire a president. But now, here we have this guy who's exactly what we don't want our sons to grow up to be and what we don't want our daughters to marry, in charge of the White House. This is about the fact that if we don't take measures, we don't teach our children, we don't address their anxiety, the damage could resonate for years to come," says Masti.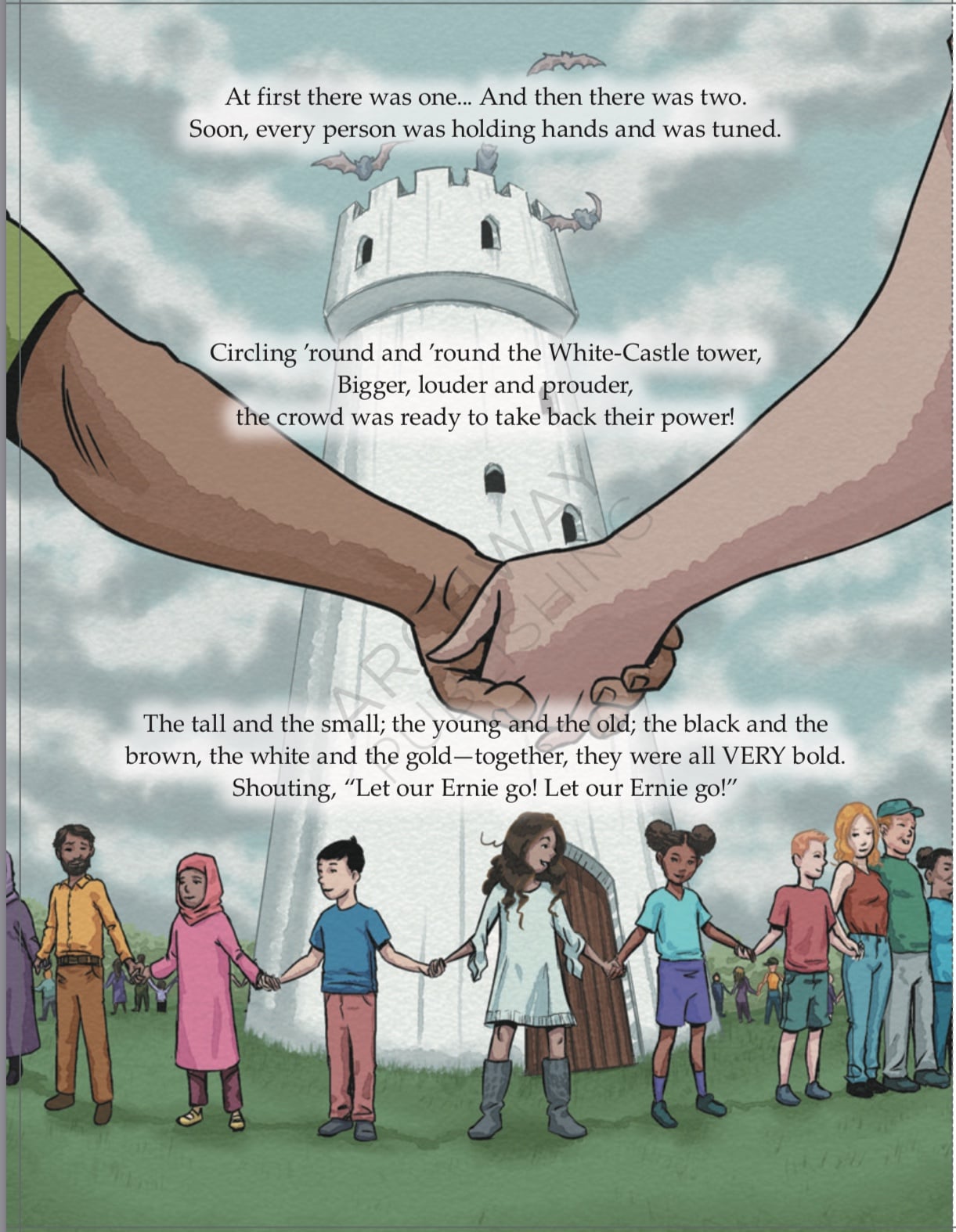 To ensure that the book felt genuine and relatable to kids, Masti used as much of their language as she could, including their nickname for Donald Trump, the Big Orange Monster. But she also made some very intentional choices, like choosing a little girl as the book's protagonist.
"I really chose a female lead on purpose. By age 6, research has shown that girls have a lower self-confidence than boys. We are lacking girls who are a little bit more like a superhero in a children's book. I wanted to put that out there so girls and guys get used to this. They get used to a girl being the hero and being brave and being out there," says Masti.
Masti has read the book to children as young as 4 and a half years old. For younger readers, the political references might get lost, but the book's message remains clear. She hopes the book will make difficult conversations about everything from bullying to President Trump a bit easier for parents and kids. As Masti says, "I think during these dark days, the best way to get through to them is to learn to be brave and to understand how important it is that you have your family, you have your neighbours, you have people that have been marching for you. It's the power behind our little voices."