Cuomo Signs Bill That Ends Religious Exemptions For Vaccines
New York Governor Cuomo Signed a Bill Putting an End to Religious Exemptions For Vaccines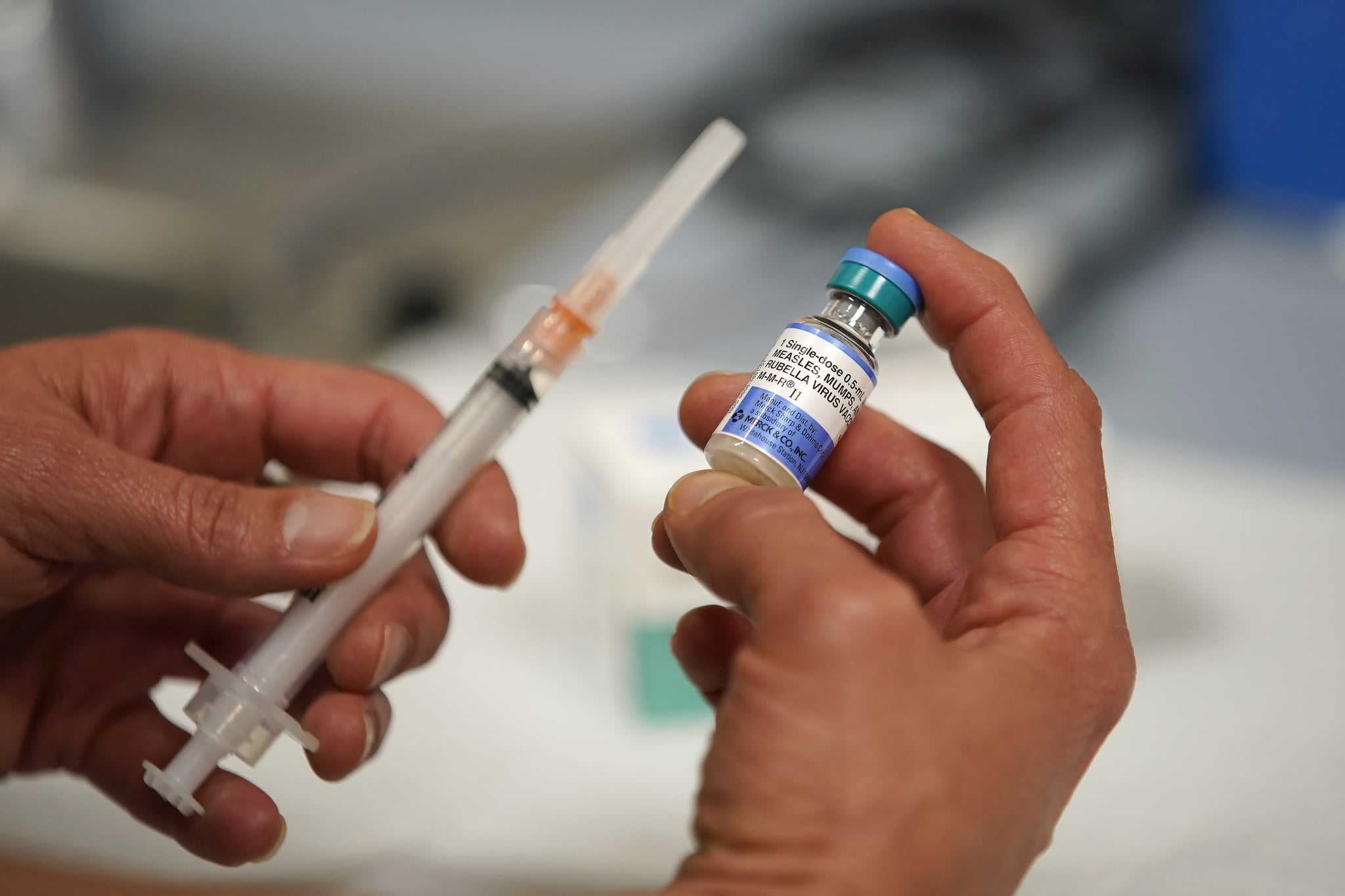 On June 13, New York Governor Andrew Cuomo signed a bill that will end all religious exemptions for vaccinations in the state of New York. The bill, which was approved by both chambers of the legislature before being sent to his desk and will go into effect immediately, means that parents will no longer be able to object to their children getting immunizations solely on religious grounds. Should parents fail to vaccinate their child with this bill in place, their children won't be able to attend school or daycare. However, there is an exception to the rule for those kids who cannot be vaccinated for medical reasons.
The decision comes after government officials agreed to ban unvaccinated Rockland County, NY, children from public spaces in late March for one month due to the 167 confirmed measles cases in the area. The ban was later overturned by Judge Rolf Thorsen, who said that 167 cases were not enough to declare a state of emergency.
The fact that Cuomo's bill went into effect is particularly relevant to the state's large population of families who identify as Orthodox Jewish. Of the measles cases in the area, there has been a concentration of outbreaks in children who belong to this group, as many parents have not had their kids vaccinated for religious reasons.
"Our first job is to protect the public health . . . by signing this measure into law."
According to the Siena College Research Institute, the issue of mandating vaccinations is largely popular among New York voters. Going by its data, 84 percent of New Yorkers support ending religious exemptions. Furthermore, the number of people who believe in ending the exemptions climbed by 6 percent just since April. "New Yorkers overwhelmingly support legislation requiring parents to vaccinate their children regardless of religious beliefs," said Siena College pollster Steven Greenberg. "More than three-quarters of voters from every party and region support it."
Governor Cuomo recently released a statement explaining that while he values religious freedom, not vaccinating your children is a safety concern. "While I understand and respect freedom of religion, our first job is to protect the public health and by signing this measure into law, we will help prevent further transmissions and stop this outbreak right in its tracks."
Senator Brad Hoylman and Assemblyman Jeff Dinowitz, two democrats who supported the bill, agree that the legislature needs to go into effect to protect children who cannot receive their immunizations. "Kids across New York State who are fighting cancer and other life-threatening diseases are now having to choose between going to school and exposing themselves to vaccine-preventable illnesses that could kill them," Senator Hoylman said in May.
Dinowitz agreed that we need to protect the immunocompromised: "It is absolutely imperative that everyone who is medically able to get vaccinated does so in order to protect those who cannot get vaccinated for medical reasons."
The CDC says that for every 1,000 cases of measles, between two and three deaths occur. The US saw its worst measles outbreak in 25 years in 2019, with 1,001 confirmed cases.