First Christmas After Losing Someone
Why I'm Focusing On Kindness, Not Joy, This Christmas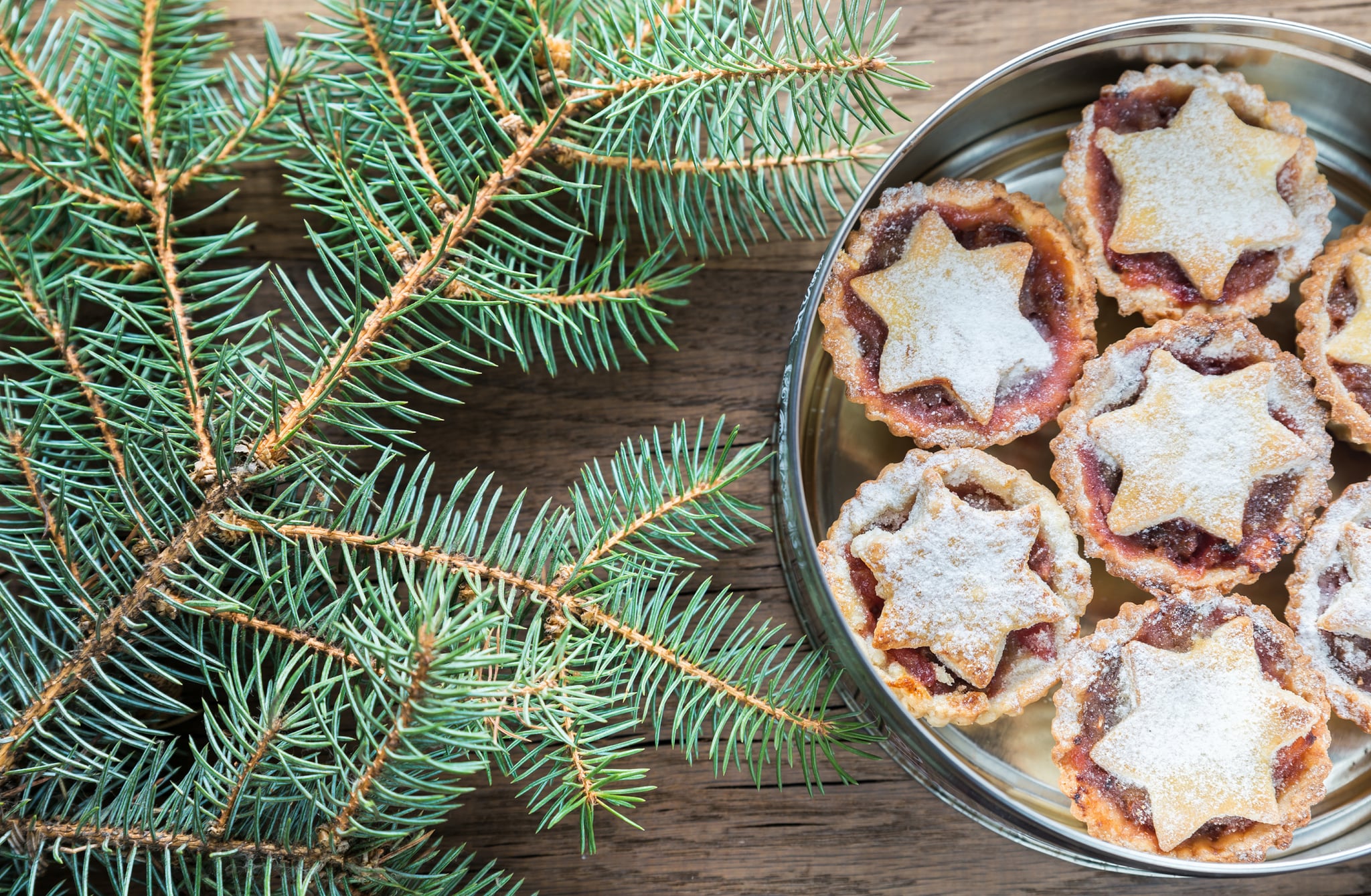 As we come to the end of 2017, there's so much I'm grateful for: the way my daughter has grown, healthily and happily, into a hilarious toddler; the lovely home my partner and I have created together; the fact I get to write for POPSUGAR Australia.
But when I look back on the year, there's one big shadow looming over it. In September, one of my dearest friends died suddenly and unexpectedly at age 28.
She was one of the best people: smart, passionate and endlessly giving. And everything about her just sang Christmas, throughout the whole year, from her name — Clara Ivy — to her famed annual mince pie reviews. Her birthday was just before Christmas too. As the season has kicked into full swing, I've rarely gone an hour without thinking of her and feeling that pang in my chest anew. When I walk into my favourite coffee shop and see their mince pie display. When I hear The Nutcracker suite. When I look at my daughter and suddenly think, "she will grow up without knowing Clara". While it's obviously infinitely worse for her family, I have to confess: I'm dreading Christmas this year.
To be honest, I'm new to this grief thing. While I've lost grandparents and acquaintances, this is the first time I have suddenly lost someone I was very close to, someone I treasured and didn't expect to lose. It's a moment that comes in almost everyone's life, and it's disorienting and genuinely life-changing.
Parenting makes grief complicated. I couldn't just shut myself away and cry for a day (though I have wanted to many times), because there is a little person who continues to grow and change and shine and loves me and makes me laugh. There are my family and friends — most of whom weren't close to Clara and so don't share the fullness of my grief — who are also delighting in my baby's growth. I have been surrounded by happiness.
This disconnect, between my feelings and the world around me, has only gotten more intense as Christmas approaches. My daughter is now old enough to enjoy, if not understand, being surrounded by extended family and getting new toys. I feel guilty for not enjoying it as much as I "should".
So, this Christmas, I've decided to let go of joy and instead focus on kindness. I don't have control over how much joy I feel. I do have control over how kind I can be, both to myself and others.
Whether it's visiting the older lady who lives up my street and doesn't have any family nearby, or sending hand-written Christmas cards to people, kindness is tangible. Kindness is something I can do, rather than be. I have created my own kind of personal advent calendar, with a kind act to do every day between now and Christmas. I'm also focusing on expressing my gratitude for those who have been kind to me.
But I'm also making space for self-kindness. At the moment, that looks like letting go of the guilt I feel: for the times I didn't text her back right away, for the fact I didn't get to visit her interstate between when my daughter was born and her death, for the times I feel happy and then remember she is gone. She would never have wanted me to feel these things. Her kindness to others was her defining trait. And yet, I've been going along, feeling guilty and then feeling guilty for feeling guilty. It's a vicious cycle, and one I am being mindful to let go of. This Christmas, I'm forgiving myself.
I'm also committing to make space for my grief. With friends and family on hand to look after my daughter, I'm going to take some time for quiet reflection. To sit with my feeling without judgement, to take quiet walks along, to take time out of the chaos that is the holiday season to reflect.
So this Christmas, I'm going to be kind to myself, and kind to others. If I can't feel joy myself, maybe I can at least bring a little more joy into the world. And trust that, maybe next year, things will be a little bit better.