Fitness-Inspired Baby Names
Baby Names For Only the Most Fitness-Obsessed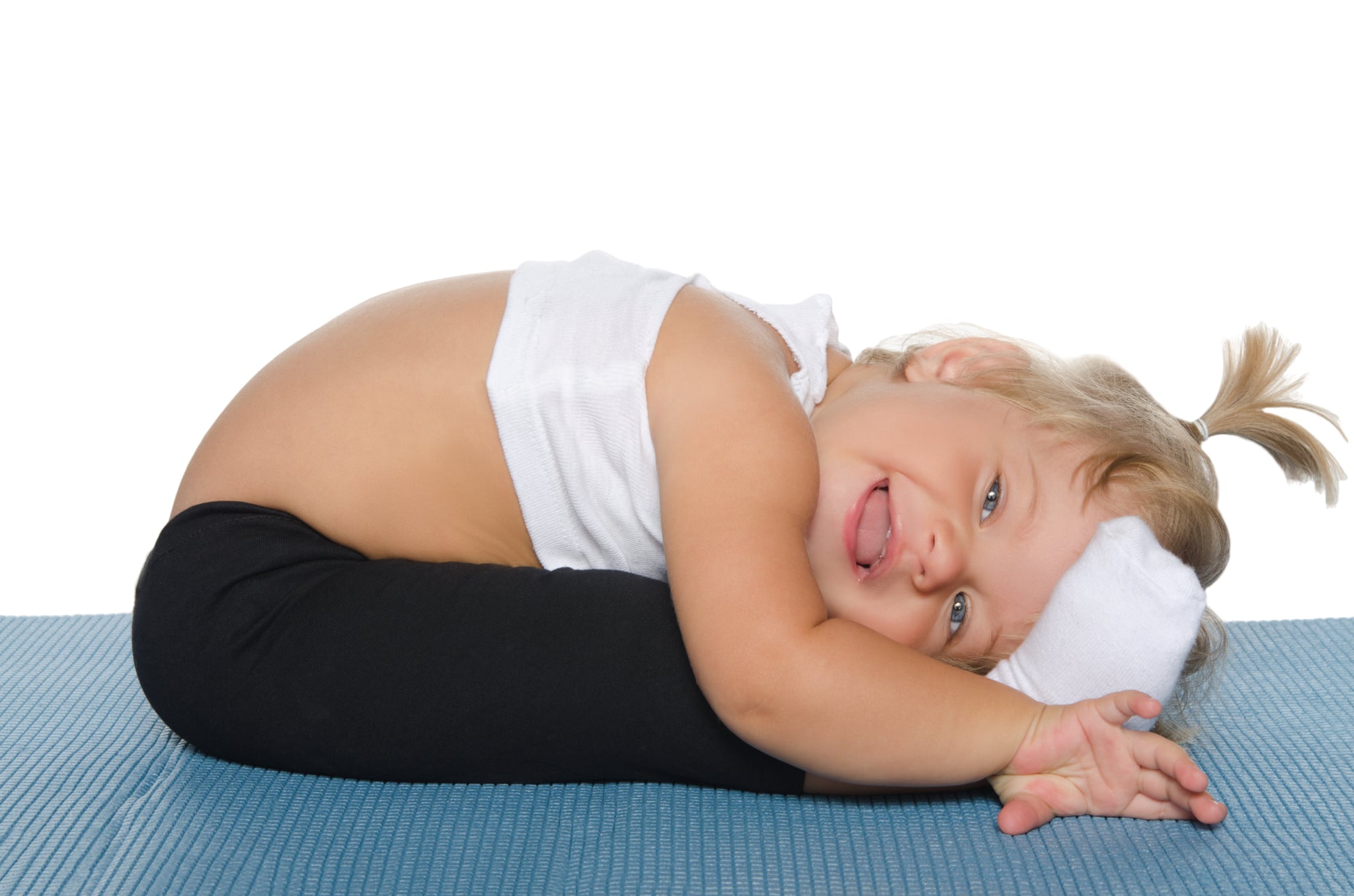 With unique baby names all the rage and fitness all the rage we've decided it's time to combine the two and make fitness-inspired baby names all the rage too, no? I mean, there are kids getting around with names like Planet and Apple so it's only fair Bosu and Lycra are options too.
Finally, the gym junkies of the world have a list of potential names to call their tiny (already fit, probably) humans — and another opportunity to show the universe how much they just love fitness.
Gym — Instead of Jim?
Core — A different (fitness) way of spelling Corey.
Kale — "Kale! Want some kale?" Has a nice ring to it.
Zumba — How adorable, no?
Yoga — Obvious choice for the zen types.
Swole — Requirement: Swole must grow up to be swole.
Yogi — Facts about babies named Yogi: hates wearing shoes. Loves almond milk.
Amino — What Harlow and Storm were to hipster parents in 2014. Amino is to fit parents in 2017.
Barre — "Yep, she looks like a Barre Attack teacher."
Acai — Surely, this will be the name that defines this generation.
Bosu — There's something so intriguing about naming your child after gym equipment. Would you say?
Chia — People will love the name of your child just as much as you love chia seeds.
Gains — you're not a true gym junkie if you don't shout "Dem gains!" at least once a day. Make it easy for yourself.
Thera — It's the ancient name for the Greek island Santorini but it's also the first half of the gym accessory and word Theraband.
Deltoid — Nickname: Delts. That's a bit cute.
Kettlebell — No one will mess with a kid called Kettlebell. No one.
Carb — Like Barb, but Carb.
Zuu — People will always ask how you came up with the name so be prepared to explain.
Shred — Like Ed, but Shred.
Savasana — This child will have a deep love of sleepy time.
Cardio — "Welcome to the world Cardio!"
Whey — Definition: "The watery part of milk that remains after the formation of curds."
Treadmill — Looking for something a bit out there? Can't really go past Treadmill. Tready for short.
Gluteus — Yeah, yeah it's the Greek word for arse but no one will think of that when you introduce them to your baby Gluteus. Promise.
Pilate — Add an accent to the e for a bit more pizzazz.
Lycra — Your child is bound to grow up to be a superhero, so be warned.

Calorie — Like Valarie but Calorie.
Plank — You gotta make sure your kid grows up to be good at planking otherwise this name could come to embarrass your child in P.E.
Burpee — Just like this exercise is an all-rounder, with a name like this your child is going to grow up to be awesome, no doubt.
Turmeric — Hopefully baby Turmeric will have better taste than turmeric does.
Nike — Kid can never been seen wearing Adidas.
Oblique — Imagine signing off important documents with a name like Oblique?!
Paleo – Like Paleo Pete (Evans).
Sneaker — Imagine little Sneaker wearing little sneakers. Oh gawd.
PT — Like TJ and BJ, you can have your very own little PT.
Image Source: iStock