Fixer Upper: Behind the Design Show Details
It's Our Lucky Day! Chip and Joanna Gaines Just Announced a New Fixer Upper Series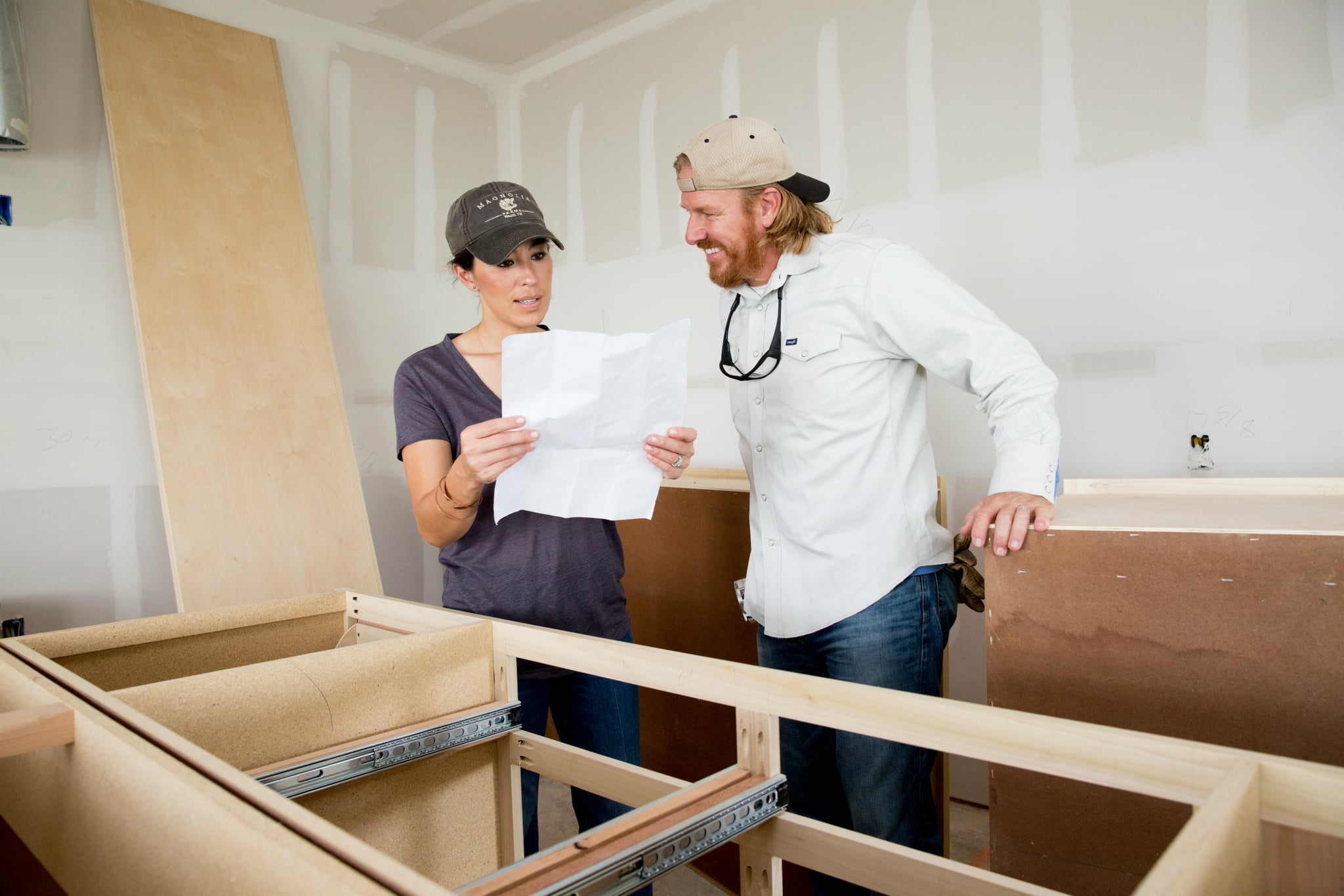 It's an ancient saying that is tried and true: one cannot simply get enough of Chip and Joanna Gaines. That's why we religiously watch Fixer Upper on HGTV, dream of buying home decor from their Target Hearth & Hand line while drooling over the menu at their new restaurant the next time we visit the US, and plan on one day making the pilgrimage to Magnolia Market in Waco, Texas. When America's favourite HGTV couple announced that this season of Fixer Upper would be the last, we were collectively devastated — but now, we've got some news that will seriously excite you: Chip and Jo have a new series coming.
OK, so it's not an entirely new project that will fill the Chip and Jo-sized hole in your heart after Fixer Upper ends its HGTV run, but the new series, Fixer Upper: Behind the Design, will give you 30 more minutes of the Gaineses after every episode of Fixer Upper's fifth and final season. According to HGTV, each installment will air immediately following the 15 normal episodes, focusing on Joanna's special design secrets and showcasing rooms in each fixer-upper home that aren't shown on screen during the big reveal.
Here's a bit more info from the network:
"In Fixer Upper: Behind the Design, Joanna will meet with homeowners to learn about their personal style preferences. From Parisian-inspired palettes to cosy cottage chic and rustic coastal cool, she will choose complimentary elements for each newly designed space. Fans will get an inside look at Joanna's hand-picked selections, including paint colours, cabinet hardware, decorative accessories and furnishings. As always, Chip will bring her vision to life with amazing home renovations."
So, there you have it — even more design inspiration is coming from your favourite Waco residents! Now that's something we can get behind.