Funny Questions Parents Ask Their Kids
25 Things You Never Imagined Asking Before Kids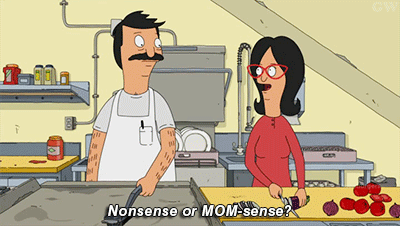 When you become a parent, you start doing and saying things you never thought you would, including — but not limited to — asking ridiculous questions. The things you find yourself asking your kids may seem like nonsense to everyone else, but as a parent, asking your child why there's a toy train in the toilet is a perfectly normal (daily) inquiry.
Read through for 25 other weirdly funny questions parents ask their children on the regular.
Is this poop or chocolate?
Why is there peanut butter on the back of the couch?
Where did you put that booger?
Why is your foot in your mouth?
Can you say "thank you"?
What did I just say?!
Do you have to do pee-pee?
Did you brush your teeth?
Why are you holding your privates?
Can you please stop talking about private parts at the table?
Why is your underwear on your head?
Do you need me to help you wipe?
Who's a big boy?
Did you just lick that?
Can you use your words?
What part of "no" don't you understand?
Is it good manners to pick our friends' noses?
Why is your poop that colour?
Why is there Lego in the fridge?
Do you need a time-out?
How many times do I have to tell you?
Who gave their broccoli to the dog?
Are you sure you don't have homework?
Did you just fart on me?
Why do you only have one shoe?