Healthy Eating Habits for Kids
The Healthy Eating Patterns to Pass On to Your Children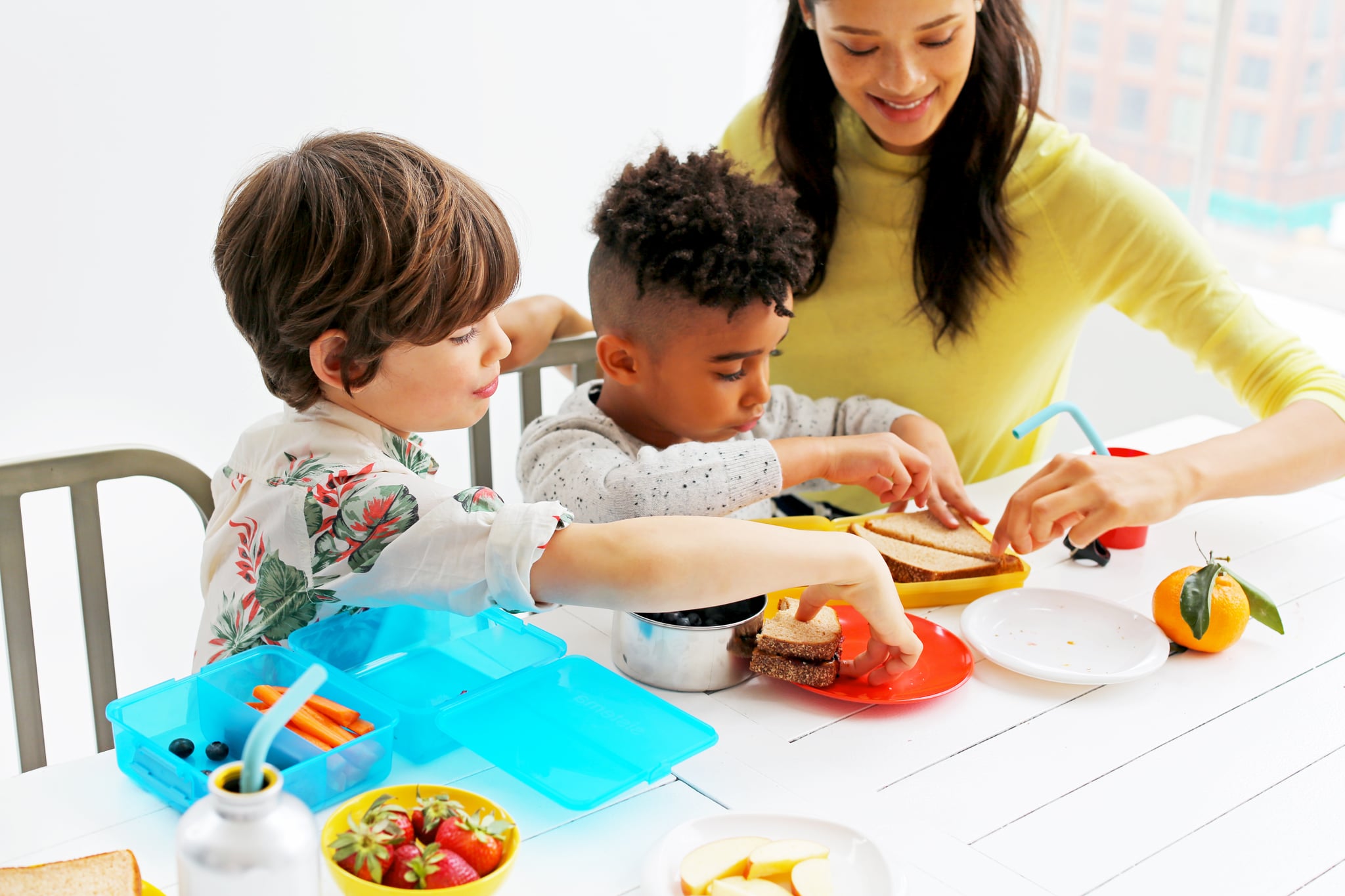 Let's have a moment for all the mums of toddlers out there, currently at their wits' end. From having their lovingly made lasagna thrown back at them, to a refusal to eat anything other than plain bread, feeding a toddler isn't for sissies. Here's our rundown of how to make your life a teensy bit easier.
Limit the Options
Want to know a sure-fire way to create a fussy eater? Give her endless options. Making dinner for a toddler can be a nerve-wracking ordeal, what with the concern that they're not eating enough, and therefore will wake later in the night with hunger pangs. That's a natural fear, but one that can lead many mums to present option after option at the dinner table. And that's teaching our precious eater that she doesn't have to eat what the rest of the family is having, because Mum will eventually cave and make something else. Instead, try to be consistent with dishing up the family meal to your toddler. You can always add a side of something you know she loves, like cauliflower with cheese. But once her plate has been set down, try to resist the urge to chop and change the evening's menu. She'll eventually learn that dinnertime is family time, and that she's one of the crew.
Food Isn't a Reward
Try to avoid using food as a reward for achievements or good behaviour. Sharing a favourite toy should be acknowledged and praised, sure, but rewarding that toy with say, a cookie or a cupcake, will only lead your child to establish an unhealthy association with food as reward and may lead to over-eating later in life. Rather concentrate on praising your tot with kind words, hugs and kisses. That's a much healthier association.
The Importance of Family Mealtimes
With deadlines, traffic, and evening work commitments, it can be hard to sit down and eat as a family. But if you can manage it, even a few mornings or evenings of the week, it will pay huge dividends in your child's relationship with food. Children learn through mimicking, and watching his greatest teachers — his parents — have a healthy diet will encourage him to also. It will also show him that family mealtime is a special time where eating takes place, sure, but so does conversation, laughter and good times.
Don't Give Up
We all know that a toddler's favourite word when confronted with something new is usually a defiant, "No!" But don't take that to mean that she doesn't like roasted parsnips and never will. Keep offering. Sometimes it's just the unfamiliarity of a certain food that makes her anxious. Keep offering, and don't raise your voice when she refuses to eat it. Rather just keep offering throughout the week. Once she gets used to the sight of the new vegetable, it's only a matter of time before she tries it.
Set a Good Example
Constantly eating crisps and sweets in front of your child can be just as dangerous as letting him eat them. Why? Because your toddler looks up to you and wants to be just like you, so if he sees your gorging on unhealthy food options, he's more likely to whine and beg for them, and when he's old enough to track them down himself, he will. The odd treat can be a good way to establish a positive relationship with food, but being bombarded with high-fat, high-sugar, high-sodium options is never a good idea — even if only from a distance.
Image Source: POPSUGAR Photography / Emily Faulstich
Product Credit: Left: Gap shirt / Center: Everlane sweatshirt / Right: Equipment sweater