How New Dads Can Stay Healthy and Happy
How New Dads Can Stay Happy and Healthy Without Neglecting Mum and Bub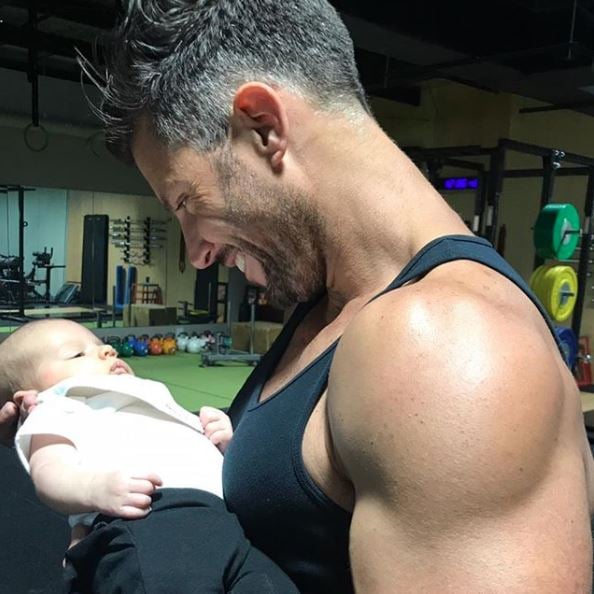 There is no other time where a team effort is more important than when a new bub joins the family. Gone are the days of only thinking of yourself and popping off to the gym whenever you want to. Open communication, a shared workload, helping each other get some sleep and ordering our online shopping online (to avoid supermarket mayhem) have all helped Snez and I to stay active and sane in these crazy first few months. If you're a new dad struggling to find that balance between looking after yourself and looking after your family, I've got a few simple tips on how you can stay happy and healthy without neglecting mum and bub.
1. Walks With the Bub
When Snez needs a break or just some "me time" I love to go for a walk with Willow, either in the pram or the baby bjorn. When Snez and Eve want to join it's also one of our favourite things to do as a family.
2. Try Something Different
We hired the crappiest indoor exercise bike on a 12-week loan, it was around $100 including delivery and pick-up and saves time lots driving to and from the gym (especially gyms where you can't really take a baby!)
3. Home Workouts
For me, it's all about being there so if you're on dad duty but still want to do some exercise then you can't go past a home workout.
4. Open Communication
I also think it's really important that you have really open communication with your partner regarding sleep. If your partner is exhausted your health will be affected too so no-one wins. Don't take a selfish approach and try to come up with some strategies so you both get some shut-eye.
5. Make Friends With Meal Prep
Meal prep is key if you don't want your nutrition to fall to the wayside. I love to jump online and help Snez with the online shopping so that we can avoid the stress of having a newborn at the supermarket. Where we can, we go to the market once a week for a big healthy shop and then dedicate an hour to cooking meals in bulk to freeze. This is perfect when you're both a bit tired and a bit grumpy and no-one wants to cook.
Most importantly though, it's important to remember that this is such a beautiful time of your life and it's okay to relax a bit. Even if you're a total gym junkie, there's nothing wrong with loosening the grip. Change your gym workouts for gentle walks if need be and once it's reasonable to settle back into a routine, try to do so.