How Often Couples Schedule Sex
This Is How Many Times Most Couples Actually Schedule Sex in 1 Month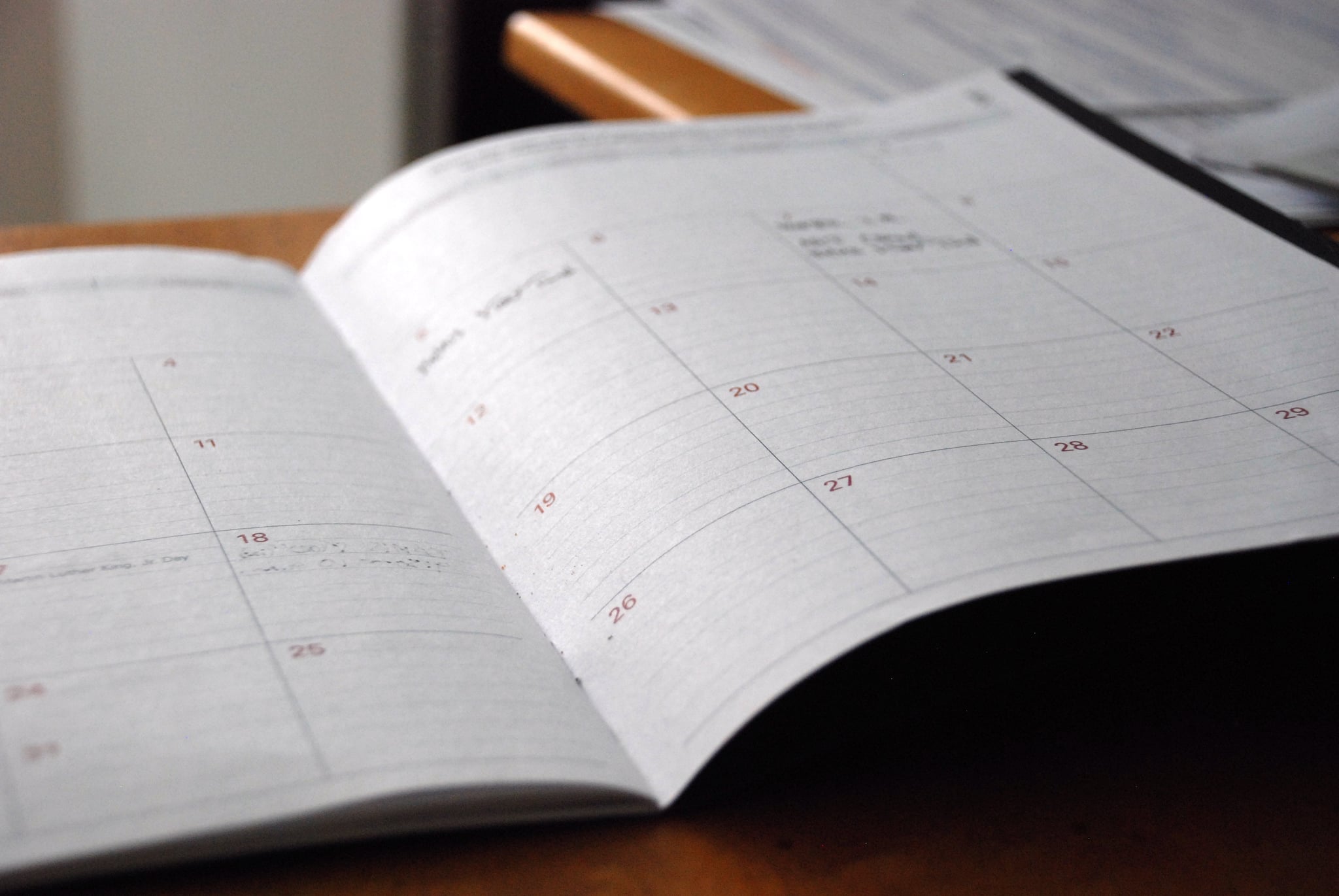 Scheduling sex might not seem like a lot of fun, but for busy couples, it's often the only way to make it happen. So what once was an embarrassing admittance is now becoming a normal way to sexually connect, according to results from a survey of 2,000 American adults in relationships.
The study, commissioned by adult sex toy company EdenFantasys, found that the majority of people do actually allot time on their calendars for sex — 52 percent of Americans admit to penciling in a designated date for the act. That self-reported number is likely to grow, seeing as 60 percent of respondents wish they were having more sex.
The reasons for this type of advanced booking are certainly understandable:
40 percent cite parenting as a key hurdle and, namely, that their kids are in the house.
36 percent schedule it because their partner is busy.
32 percent recognize their own busy schedules and proactively plan sex appointments.
25 percent simply want to make time to try to have sex more.
16 percent of couples rarely see each other so need to match up their conflicting schedules.
Clearly, "sexpointments" are necessary, but how many does the average couple actually make in a month? Six, according to the survey results. (That's impressive, considering that the survey found people have an average of nine sexual encounters per month — just three more times!)
And for those who do pick a time for scheduled sex, one in five actually finds it to be more romantic than spontaneous sex, likely because they've had time to mentally prepare. In fact, respondents touted presex rituals, like lingerie shopping, booking a nice hotel room, or making a nice meal at home — something 45 percent of sex-schedulers do.
"Do not brush off or underestimate a planning part in your sexual activities," an EdenFantasys spokesperson said. "Be imaginative, loving, but also thorough and prepared."