How to Plan for Pregnancy Financially
What No One Tells You About Planning for Pregnancy (We're Talkin' Money)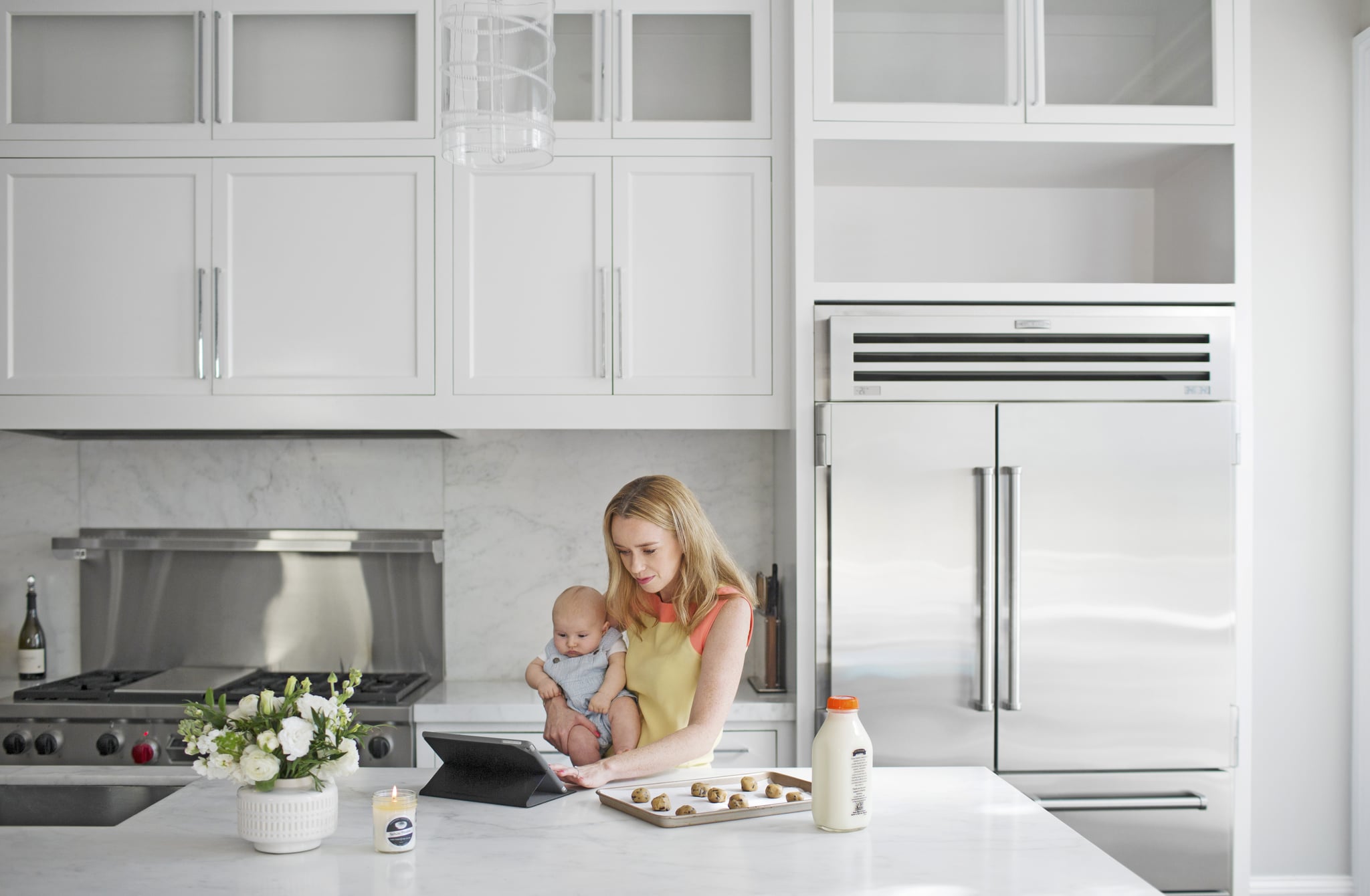 This article was written by Felicity Thomas and Candice Bourke — two Sydney-based financial advisers available on 0403 662 110.
Planning to start a family is an exciting time but your finances (and everything else) are about to change significantly. POPSUGAR Australia asked us to put together a checklist of financial tasks to address pre and post baby. Read on to see what you have ticked off, and if not, what you need to tackle next.
Pre Baby
1. Understand your health insurance
Before you start trying to conceive, it's imperative you look into your existing health insurance to see if it covers pregnancy and obstetrics-related services. A 12-month waiting period typically applies to most insurers so make changes in advance. Private health insurance is particularly important if you want to have your baby in a private hospital or you want to utilise reproductive services such as IVF.
2. Look into your personal insurances
It is important to hope for the best but plan for the worst so ensuring you have the right personal insurances in place is important. Life, total permanent disability, trauma, child cover and income protection are all insurances to consider. As a parent, your financial responsibilities substantially increase. It's important to consider what happens to your child if a parent were to succumb to illness, injury or death. You should look into your superannuation to see if you have any cover; however, seeking advice on what cover you need is recommended. Please note most insurers won't let you apply for cover when you are more than 30 weeks pregnant.
3. Look into your leave entitlements
Research your employer's leave policies and Australia's parental leave laws. The amount of time you and your partner can take off work and your income during that time is a huge consideration. If you are entitled to maternity / paternity leave, there are a lot of different ways you can use it.
4. Check if you are eligible for government payments
When your baby is born, you may be eligible for one or more government payments, such as parental leave pay or the family tax benefit. Look into this before your baby arrives as you can actually start the claims process as early as three months before your due date.
5. Plan for childcare
Start researching childcare now and look at placing your baby on the wait list as some childcare centres have long wait lists. Think about what is important for you in regards to day care as there are many options: long day care, family day care, in-home care, occasional care.
6. Create a realistic budget and stick to it
Put together a simple budget so you can get an accurate picture of the additional expenses to come. Consider the changes to your income, as well as the inevitable pre-birth expenses such as:
Out of pocket medical expenses
Changes to health insurance
Nursery establishment costs
Car seat / pram
Maternity clothes
As well as the reoccurring post-delivery expenses such as:
Nappies
Formula
Food
Child care costs
Post Baby
1. Adjust your health insurance
Different health funds have different rules about the time limits for adding your child to your insurance, so check with your fund to ensure your child is covered as soon as possible.
2. Write your will
Organising your estate planning arrangements is probably not at the forefront of your mind when you have just had a baby however it's very important, when 'hoping for the best but planning for the worst'. It's also something that you probably don't want to think about. Write or adjust your will with a legal professional and ensure you have appointed a guardian for your children if anything were to happen to you. You should also appoint a trustee to manage your money for your children until they come of age. Consider whether establishing a testamentary trust is right for you, to ensure this wealth is tax effectively protected.
3. Open a savings account for your child
Research has found the cost of bringing up two children for a typical middle-income family rising to $812,000, up from $537,000 in 2007, which is almost double that of previous cost of kids in 2002 when it cost $448,000. So the cost of children for a typical middle income family has risen by around 50 percent since 2007 but household incomes over the same period have only grown 25 percent, which means the growth in the cost of raising children is double that of income growth.
We would advise to look at starting regular savings plans as soon as possible for their education and other expenses. There are many asset protective and tax effective investment vehicles available for this very purpose, a good example is an education or investment bond. We would recommend getting professional advice to determine whether this is right for you.
4. Working after children: is it worth it?
This is an ongoing challenge facing working women in Australia. According to the Workplace Gender Equality Agency, women take home on average $251.20 less than men each week (based on full-time adult earnings), creating a national gender "pay gap" of 15.3 percent. "The effect of the 15.3 percent pay gap is a significant number drilled down further to the superannuation gap." Women are estimated to miss out on almost $100,000 of potential retirement savings, which if they take off time to care and bring up children increases significantly.
We suggest looking at strategies to help minimise this gap such as superannuation splitting. This is where you can split up to 85 percent of your partner's super contributions into your super fund: why not?!
Food for thought
A recent article in a PWC report from March 2017 discussed the contribution women make to the "unpaid economy". According to their calculations, placing a conservative dollar value on the replacement cost of unpaid childcare would make it the largest industry in Australia, bigger than any in the formal economy. And Australian women are responsible for delivering 76 percent of unpaid childcare, compared with 24 percent for men.
Image Source: POPSUGAR Photography / Sheila Gim