Kelsey Wells' Training Advice For New Mums
No Guilt Allowed: A Healthy Mindset Is a Must For New Mums
Mental health and wellbeing is very close to our hearts, and while we truly aim to have an always-on approach to covering all aspects of mental health, we have chosen to shine an extra bright light on #WorldMentalHealth today, and for the rest of October.
We bring you The Big Burn Out — a content series made up of honest personal essays, expert advice and practical recommendations.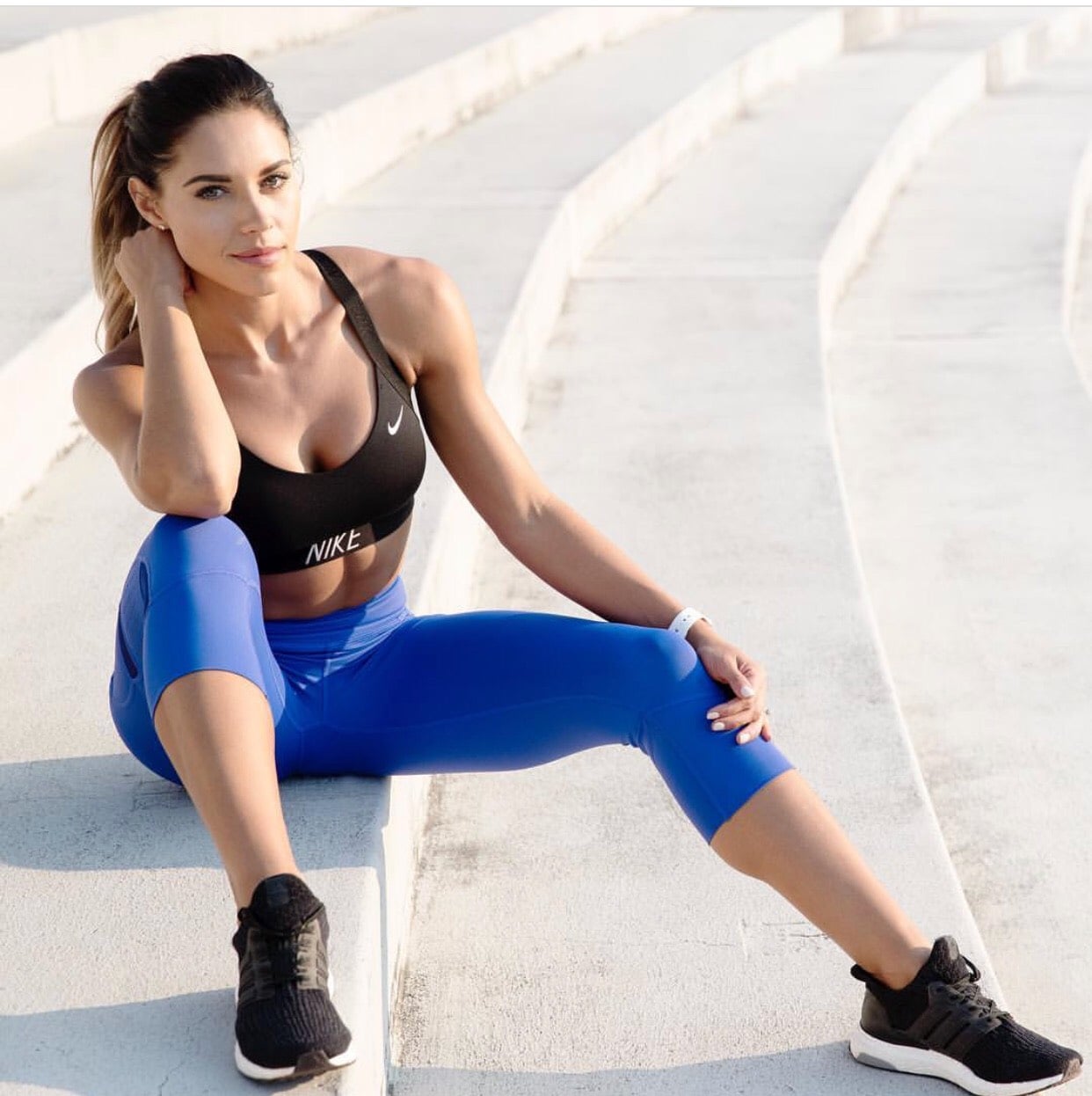 For most new mums, the first few months can be particularly challenging with the idea of even thinking about jumping back into exercise downright overwhelming. But what if you really want to start incorporating workouts into your new routine? How can you manage to find the time to prioritise your health and juggle all the responsibilities and challenges that come with a brand new bub?

This is exactly what we asked Kelsey Wells, a mum and PT who specialises in training new mamas. As a SWEAT trainer, Kelsey has developed a program as part of the SWEAT app to do exactly this. But after picking her brain on her fit mum philosophy, we realised that when it comes to working out post-baby, the most important thing is to approach exercise with a healthy mindset and a guilt-free philosophy.
Keep reading to learn Kelsey's best tips for a successful workout as a new mum, and why a healthy mindset really is key.
POPSUGAR AUSTRALIA: What practical advice would you give to new mums who want to start working out?
Kelsey: First and foremost be cleared by your healthcare professional to exercise. From a safety point of view, it is very important that you start this journey when your body is ready. Secondly, check for abdominal separation (otherwise known as diastasis recti). Don't panic if you have it, my SWEAT program is designed to safely guide you on your journey to healing. Thirdly, don't stress! This is a special time that goes by really fast, you need to enjoy being present with your baby. Fourthly, be patient with yourself. Your body just went through something miraculous . . . so don't expect it to change overnight. And lastly, choose to only view your body with love and appreciation. Because as cheesy as it sounds, if you are exercising to change yourself because you hate what you see, whereas if you appreciate it and see it as beautiful it's going to be much more gratifying. The non-physical benefits of exercise should be a primary focus from the beginning.
PS: What's your best advice for helping busy mums prioritise their health and fitness?
Kelsey: I recommend taking it one day at a time, celebrate the little victories and have no guilt allowed!
PS: What would your best advice be for embracing the physical changes that come with a new baby?
Kelsey: First of all, it's so important to have a deep appreciation for the miracle that your body has just performed. I can't stress this enough! Also, don't beat yourself up or compare yourself to other women's journeys. Everyone is different, and every pregnancy is different. Remember to exercise and view your body from a place of positivity.