Kim Kardashian Home Interview February 2018
Here's How Kim Kardashian Keeps Up With an All-White Home With 3 Kiddos Around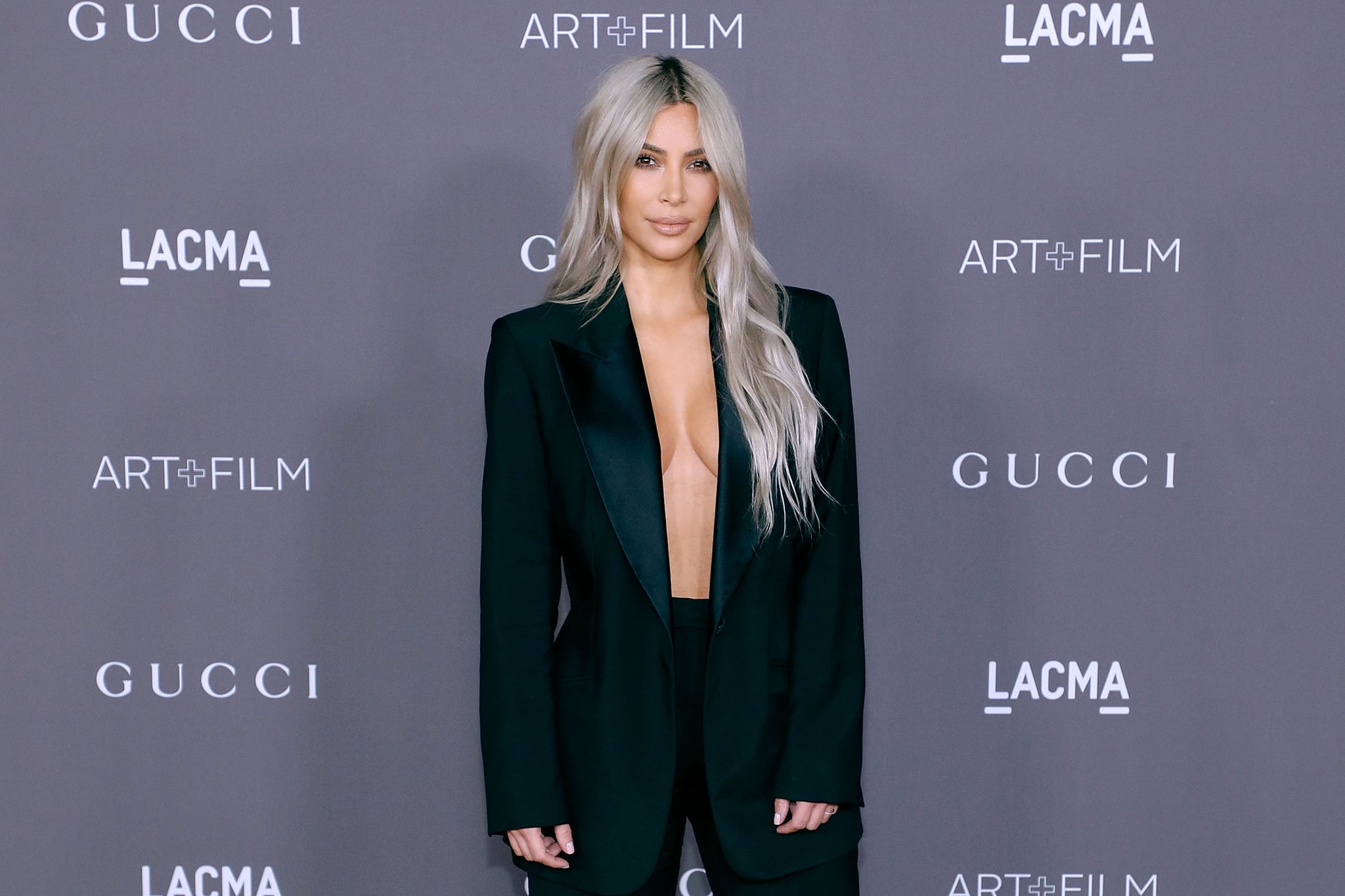 Kim Kardashian and Kanye West are known for having luxurious homes, but at the end of the day, they still have kids running around just like any other parents. Kim, who's mom to the adorable North and Saint and who just welcomed a baby girl named Chicago via a gestational carrier, caught up with Architectural Digest for an interview on all things home. In addition to decor inspiration and Chicago's nursery details, Kim revealed what it's like trying to keep a famously all-white home clean with three kids around.
"Oh, my god. I run around the house with towels," Kim told the magazine. "You do have to just take a deep breath and say, 'OK, it's going to happen.' We decided to have lighter colours. Our last house that we just moved out of was all grays, which was a good test, because we knew we were going to move into a lighter house. We have a great playroom, and that's where all the markers and the paints and the colours are and I really overdo it in the playroom so that by the time they're done there they have no desire to take a pen on a nice piece of furniture." She added, "At the end of the day, you just have to take a deep breath and figure it out." All mums can definitely relate to that sentiment.
Kim also touched on figuring out the baby-proofing process, saying, "Last time, when we were trying to figure it out, we tried to not baby-proof, but at some point you have to get the coffee table edges." She noted that she and Kanye now have furniture and tables with rounded edges to eliminate the need to cover up sharp edges. See what else Kim had to say about her home in the full interview.