Lee Watson on Getting Kids Outside
Why Getting Outdoors with Your Kids Is More Important Than Ever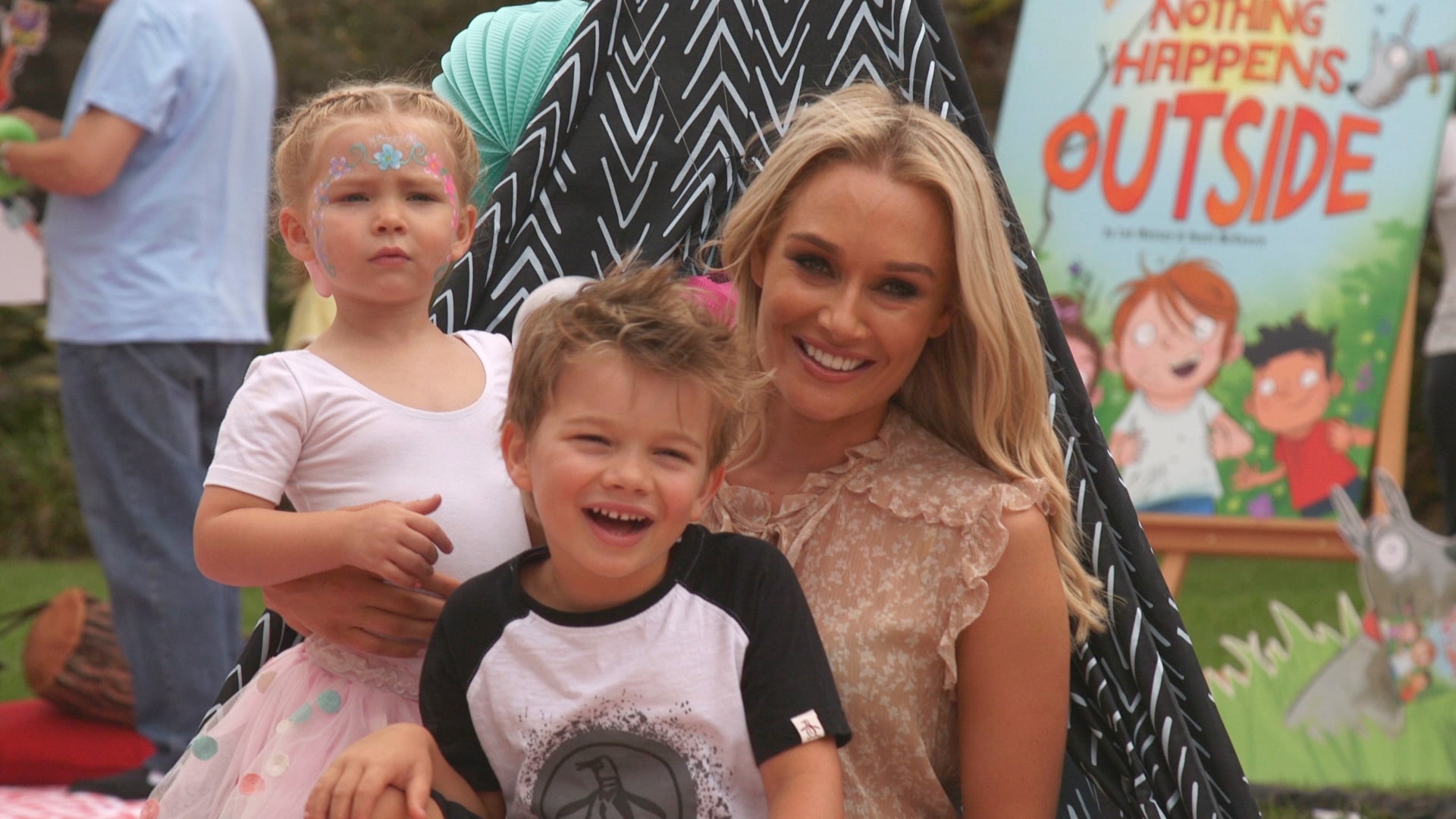 This feature is dedicated to our #NoChangeNoFuture initiative. From the Women's March, to Australia voting yes to same sex marriage, and the #MeToo movement, 2017 taught us to look beyond ourselves and come together as a collective of powerful women who are writing our own history. Join us as we cancel setting one-dimensional personal resolutions this January and commit to being the change we want to see. Because without change, there is no future.
As my two children Will (4 years old) and Matilda (2 years old) have been growing up, I've been forced as a parent to reflect on what I wish for their future. It is undeniable that technology has and will continue to impact in many ways in what their future looks like, but as a mother I have an important role to play in determining how this impacts them.
When I was a child, I used to spend hours making mud pies and flower crowns in the backyard. Every morning and afternoon was spent playing hide-and-seek and a multitude of different sports with my older brother Luke. The only distraction I had on the weekends was being called back inside by my parents for dinner time. Sadly, this isn't the case any more. Kids have access to whatever show they would like to watch whenever they would like to watch it. There are iPads, iPhones, social media and it is increasingly difficult to find a balance with so many distractions.
Screen time and iPads certainly have a place as they can be educational tools for children of all ages, however, I have always been of the opinion that they should be used in moderation. Of course, Will and Matilda are allowed to watch their favourite TV shows here and there, but for the most part, quality time for us means getting out into the backyard to hit a ball around or going to the beach for a swim. Outdoors is where some of our favourite family moments have been created.
So when Golden Circle approached me to author their new children's book, Nothing Happens Outside, in collaboration with Heath McKenzie, I knew it was the perfect opportunity to talk about something that I am passionate about as a mother. The book was created to inspire Aussie kids and families to pull away from technology and reconnect with each other through more meaningful time spent outdoors as a family unit. I'm proud of Nothing Happens Outside because I think it gives parents a great way to talk to their kids about how much time they spend on their devices. It was also fantastic to share the creative journey with Golden Circle, as family is at their core and I knew we had synergy about the message of the book.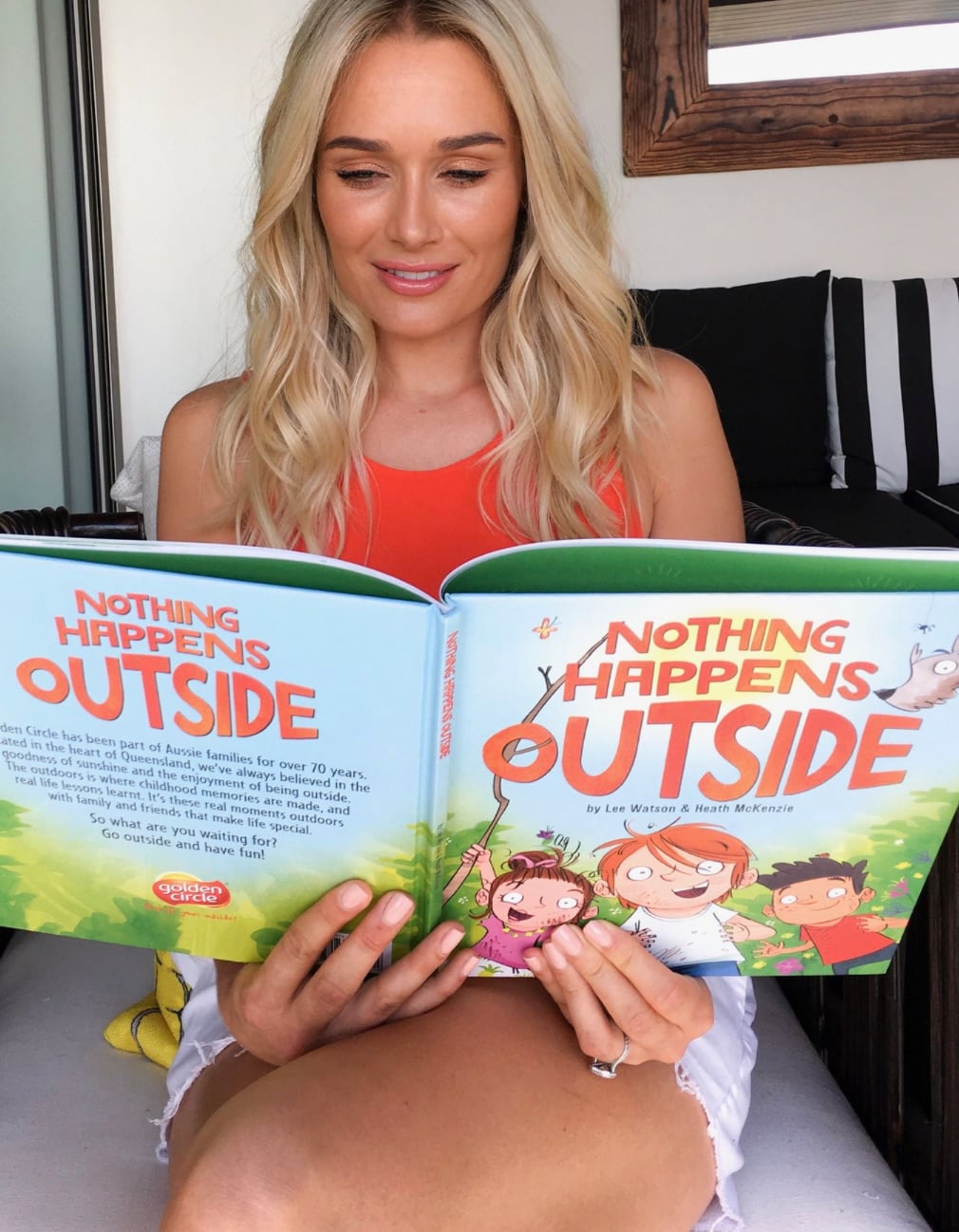 I've also been lucky enough to channel this passion into my business, Let's Activate, which is a fun and engaging sports program for young children. We fuse movement with music to get kids excited about being active and help to build their coordination. I love the program because it not only keeps kids healthy and moving, but it can also give them a great confidence boost ahead of their school years.
So if I could encourage parents to do one thing, it would be to remind your kids of how much fun getting active can be and how much adventure is waiting for them outside. At the end of the day, it's the simple things in life that can bring so much joy to little ones. I hope that Mums and Dads around the country are able to share this special book with their kids and use it to stimulate conversation about balancing technology at home and what quality family time means to them.

Image Source: Josh Wall