Maternity Leave Career Change
These Mums Turned Maternity Leave Into an Opportunity for a Career Change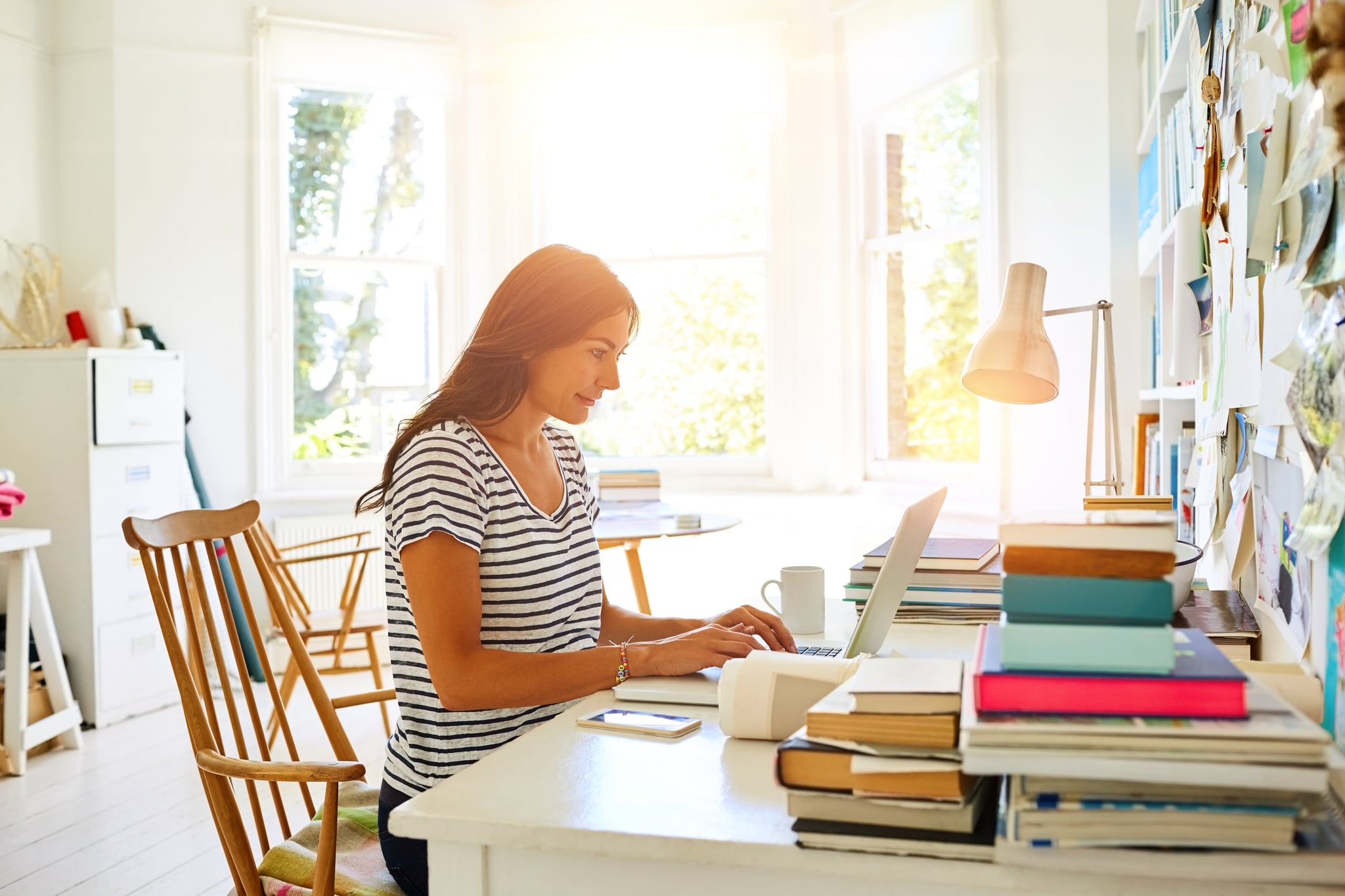 This feature is dedicated to our #NoChangeNoFuture initiative. From the Women's March, to Australia voting yes to same sex marriage, and the #MeToo movement, 2017 taught us to look beyond ourselves and come together as a collective of powerful women who are writing our own history. Join us as we cancel setting one-dimensional personal resolutions this January and commit to being the change we want to see. Because without change, there is no future.
If you're counting down the days until your maternity leave starts, thinking "I can't wait to get out of here", or dreading the end of your time at home because you just don't want to go back to that job, you're not alone. Lots of parents use the birth of their baby to reassess their career and make a change. POPSUGAR Australia talked to two mums who used their maternity leave to make big changes.
Sarah*, from Adelaide, used her leave to reshape her CV and make a plan to find a job that was more in line with her values.
"What I did when I was on maternity leave was look for work that would use some of the same skills that I had before, but looked for an organisation that I could emotionally and ethically get behind," she said.
Sarah applied for the role with two months left on her maternity leave. At the same time, her previous company was looking for someone to take a voluntary redundancy.
"I only did one interview and got the job I wanted so yeah, I was very lucky."
Denise, who moved from Sydney to Melbourne when she was pregnant, also accepted a redundancy during her pregnancy. She used the training allowance that was part of her redundancy package to retrain.
A Job to Suit Your Changing Life
One of the things to consider when making your decision about post-baby work is how your employment and your family life will fit together. For Sarah, that was a big motivator in seeking a career change.
"I knew I couldn't work the way I had been with a kid. Also, I didn't want to," she said.
"I knew I couldn't work the way I had been with a kid." — Sarah
Where once you might have been able to stay at work until 7 p.m., limited day care hours and family responsibilities might make that tough after you return to work. Finding a career path that better fits your new life is one of the ways you can address this.
Embark on the Study You've Always Dreamed Of
Have you always dreamed of being a doctor? Or had that Masters degree or PhD you've always wanted to do? Many women use their maternity leave break to dip their foot into study opportunities: whether that's taking a part time class or enrolling in full time study. It depends on your circumstances, of course, but government support for child care covers you during many different educational pursuits, so it's an option.
Take the Opportunity to Retrain
You might not need to do a full 180 degree turn: simply adding to your existing skill set can help you make a bit of a career shift.
After years working in operations, Denise was considering making a move into stakeholder engagement. During her maternity leave, she took a course to help make that happen.
A lot of people were like 'What do you mean you're on maternity leave? Why are you training on maternity leave?' — Denise
"One of the things [the redundancy package] came with was some money for training. So one day, massively pregnant, I did the first day of the course. Then, two months after she was born, my partner took four days off to stay at home and I went and did the other four days of the course over two weeks."
"A lot of people were like 'What do you mean you're on maternity leave? Why are you training on maternity leave?'," Denise recalled.
"The trainers were fine, it was the people I was working with. They were like "How can you do it? How can you leave your child?"
"You know what? It was actually really good getting away from her for a few hours. I honestly think it helped, being out and keeping that connection with what felt like my former self."
The gamble paid off for Denise: she was offered a role in Stakeholder Engagement, which she accepted, starting work when her daughter was around 6 months old.
Be Strategic
Once you decide to make a change, it's worth thinking carefully about how to do it.
Sarah knew she had to think carefully about how to package her skills when making her career move. For her, it was a matter of underselling, rather than overselling, her skills so she could make the move.
"I really shook up my CV. I probably downplayed some of the more systems based stuff and project management stuff that I'd done, so that I didn't want to scare [anyone]," she said.
"I knew that I'd be reporting to somebody where previously I would have had their job."
Be Prepared for Challenged
It wasn't all smooth sailing for Sarah, who found the adjustment to a new job at the same time she was returning from maternity leave difficult. "It was hard. It was really, really hard," said Sarah.
"I got lucky in that my manager and my exec are working mothers, who got it and were incredibly supportive. They were the ones telling me to stop giving myself such a hard time. I still managed to have a small mental breakdown and needed to stay in bed for a week after three months."
*Sarah is a pseudonym, used at her request