Mum Left Alone After Paternity Leave Ends
Murphy's Law Hit Hard For This Mum When Her Husband Went Back to Work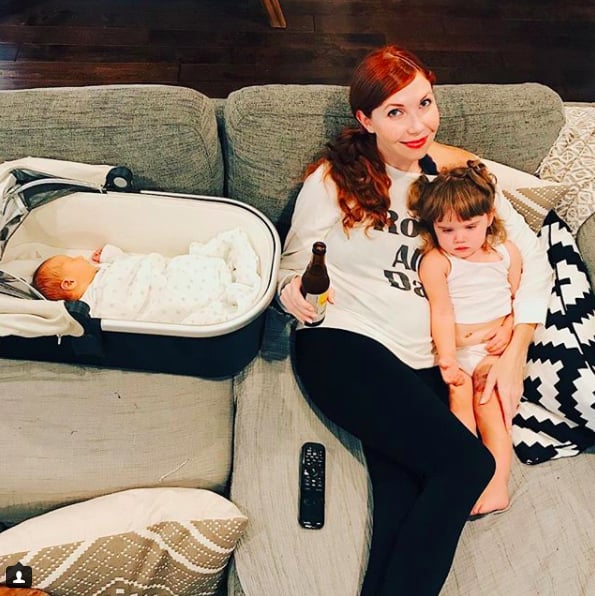 Rosie Maxhimer knows that Murphy's Law (read: anything that can go wrong, will 100 percent go wrong) is nothing to be messed with when you have two little kids on your hands. But sometimes fate gets the best of parents, and that's exactly what happened on her husband's first day back at work after his paternity leave. Rosie shared just how crazy her first day without her co-pilot was in an honest Instagram post.
"Well this photo is far from an accurate depiction of how day 1 solo went!" she wrote. "By 9 a.m. I was convinced Annabelle had a concussion (false alarm) from falling off the couch and hitting her head on the coffee table while I was nursing Josephine and couldn't catch her in time. By 10 a.m. Annabelle had found the only unchildproofed drawer in the kitchen that use to be too tall to reach, found a sharpie in it and drew all over her face, then returned to said drawer to gather some batteries to feed to her baby sister."
Whoa, talk about a lot of mishaps!
The most gut-wrenching part of the whole ordeal? She started the day out feeling completely optimistic — posing with a letter board and all.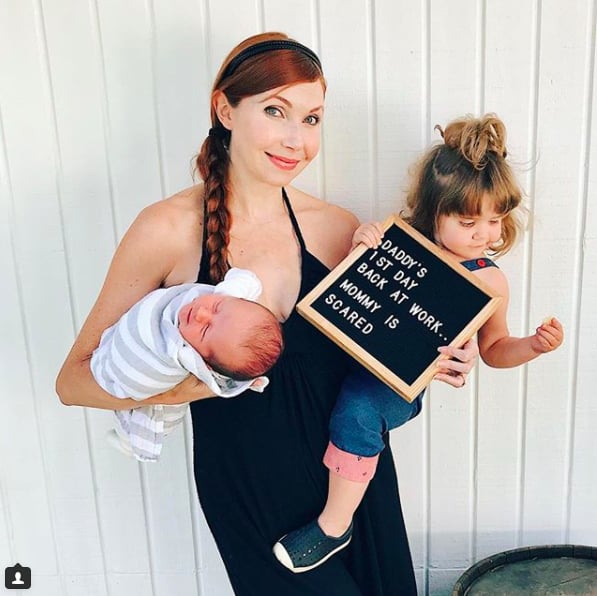 After that long morning where nothing seemed to go right, Rosie was worn out before the afternoon even rolled around. We've all had those days, right? "By 11 a.m. I was seriously wondering when was too early to start drinking?! ;) I opted for more coffee instead to get through the rest of the day's poop explosions and meltdowns! Good news is it can only go up from here! And boy I'm not sure a 5 o'clock beer ever tasted so good!"
We agree — and give her bonus points for opting for a Citradelic.