Mum Lets Her Daughter Dye Her Hair Pink
You'll Totally Agree With the Reason This Mum Let Her Daughter Dye Her Hair Pink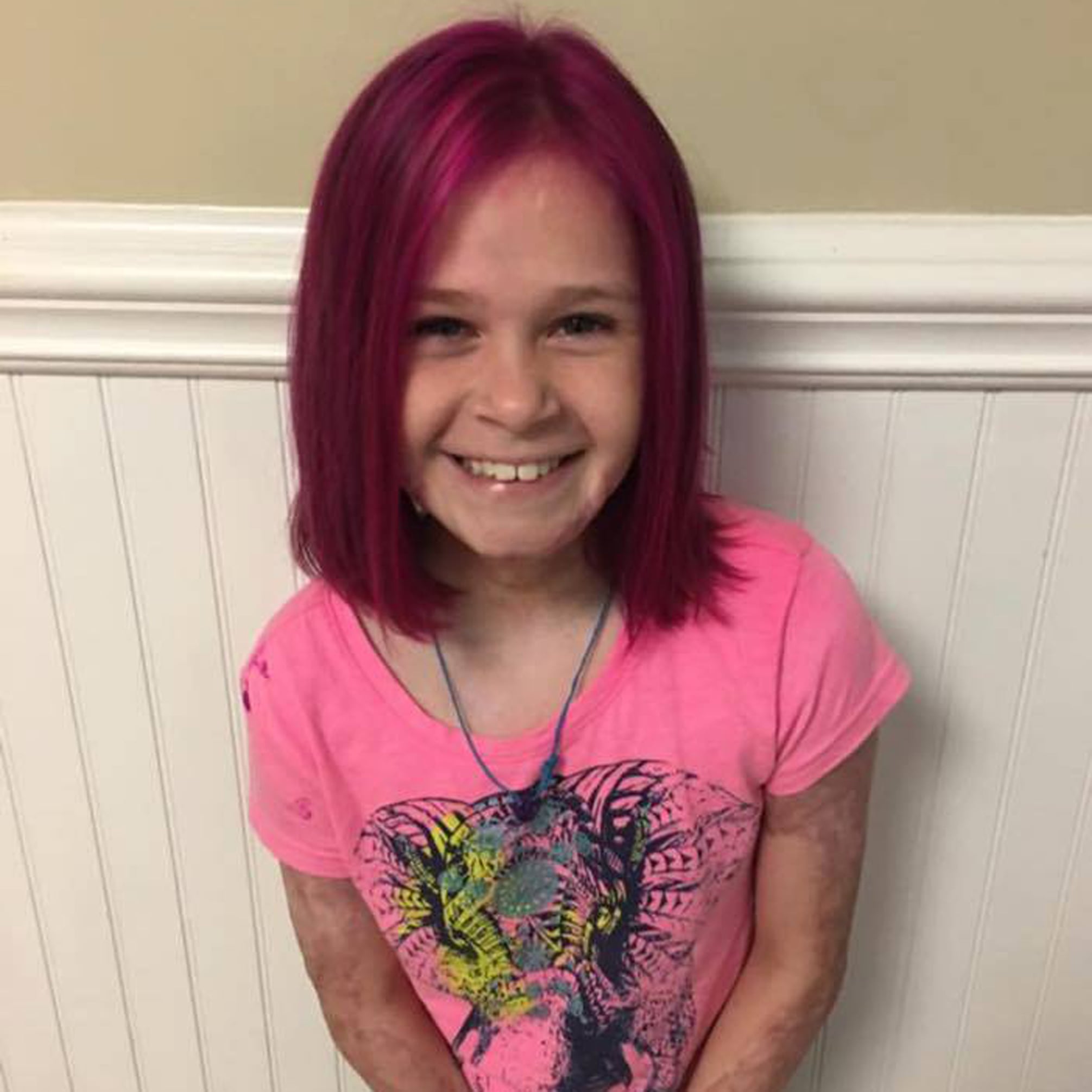 When Rachel Ann Carpenter's daughter Nevaeh asked if she could dye her hair pink the first time, she said no. And it wasn't until a year later after Nevaeh survived a terrible accident that she realised she gave the wrong answer the first time around.
"I was at work when I got the call that Nevaeh had been in an accident involving fire while she was at Summer camp," Carpenter told POPSUGAR. "They were doing a demonstration and it went horribly wrong and caught her on fire. When they first called us, no one would tell us over the phone how bad it was. I got ahold of her father and we both left work and headed for the hospital."
Unfortunately, both of Nevaeh's parents had to wait seven hours to see her, and when they did, they discovered she had third-degree burns over 70 percent of her body. Three months and seven painful skin grafts later, Nevaeh was finally well enough to go home.
So when Nevaeh was feeling well enough to ask her mum for the second time if she could dye her hair pink, Carpenter didn't shoot down the idea right away. "This time last year, she asked me if she could have pink hair and I said no," she said. But after the accident, Carpenter's outlook changed.
Carpenter said that seeing her daughter in pain for all those months was something she didn't wish upon her worst enemy. "I can't even put into words some of the things we saw her go through while we were in the hospital. It's the worst feeling to see a child in pain and feel so hopeless," she said. "We wished we could just take it all away for her and have it be ourselves."
A year ago, they were in the hospital, unsure if Nevaeh was going to live or die.
"So this time when she asked me if she could have pink hair, I said yes. That experience taught me you never know how much time you have left, with anyone."