Mum's Topless Postpartum Selfie in Granny Panties
1 Mum's Topless Postpartum Selfie Perfectly Explains Why Clothes Are "Non-Existent"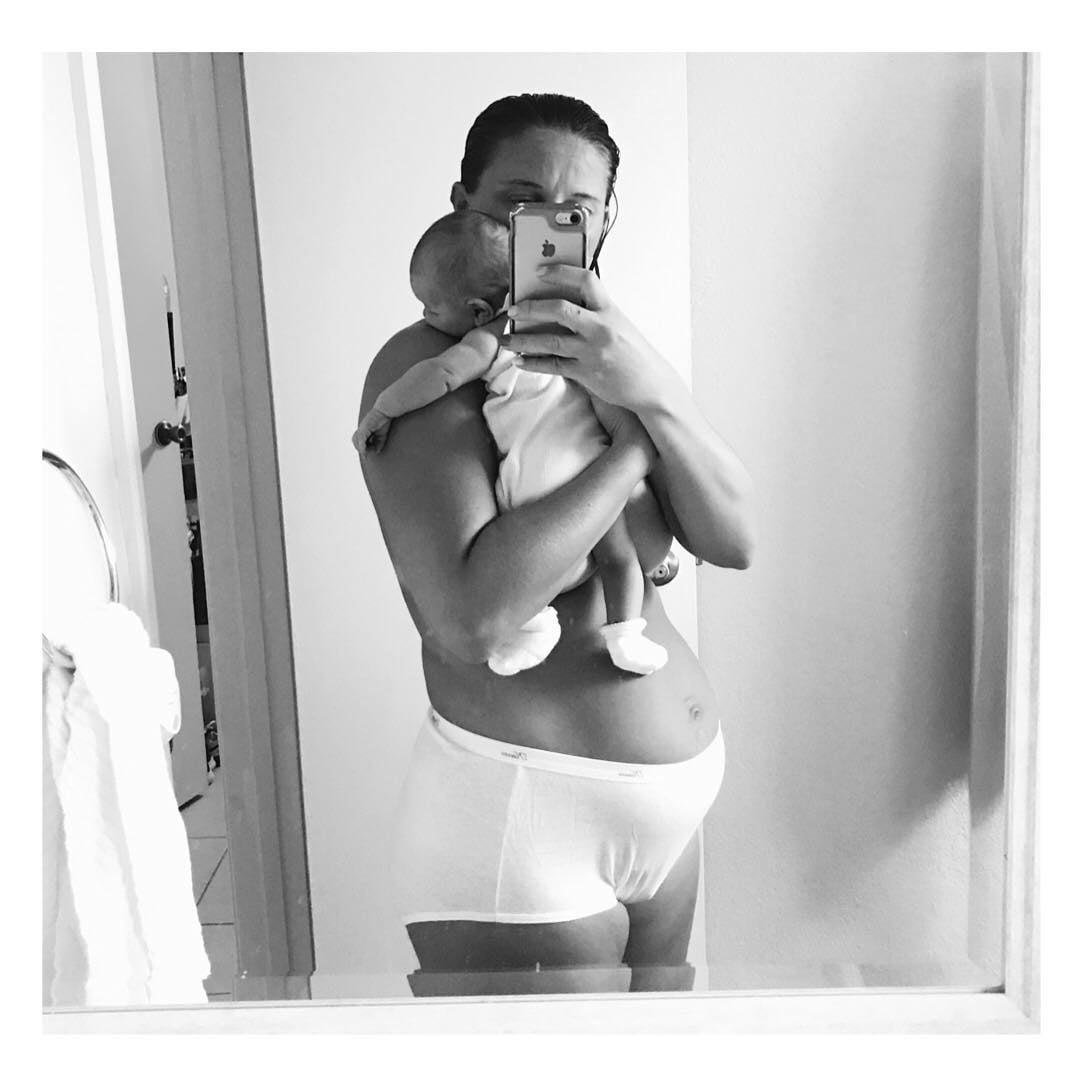 One of the clearest realizations I had in the days after having my first baby was "my body is still not my own." For nine months, I was creating this life form, and I naively assumed that after I gave birth, I'd no longer be physically attached to it. I'd have some distance, some space.
Noppppe.
When I happened upon Angela Burzo's Instagram feed, I knew I wasn't alone. The new mum had gone viral for her tearful breastfeeding selfie, but it was her candid photo of herself at one week postpartum that really spoke volumes.
In it, she's holding her newborn baby against her bare chest, and the only thing she's wearing are what might be the world's most comfortable pair of "granny panties" I've ever seen. Like me, she found herself permanently affixed to this hungry infant, so much so that she saw no point in covering up.
"What are clothes these days," she lamented in the caption. "With nursing a C-section scar and a baby who seems to use my boobs as a paci [dummy], clothes are non-existent."
These first few weeks with a newborn are fleeting, but Angela's post serves as a good reminder that just because they are no longer kicking inside us doesn't mean these babies are any less reliant on their tired mamas.