Naming Baby Girl After Mum
Isn't It Time We Started Naming Girls After Their Mums, Too?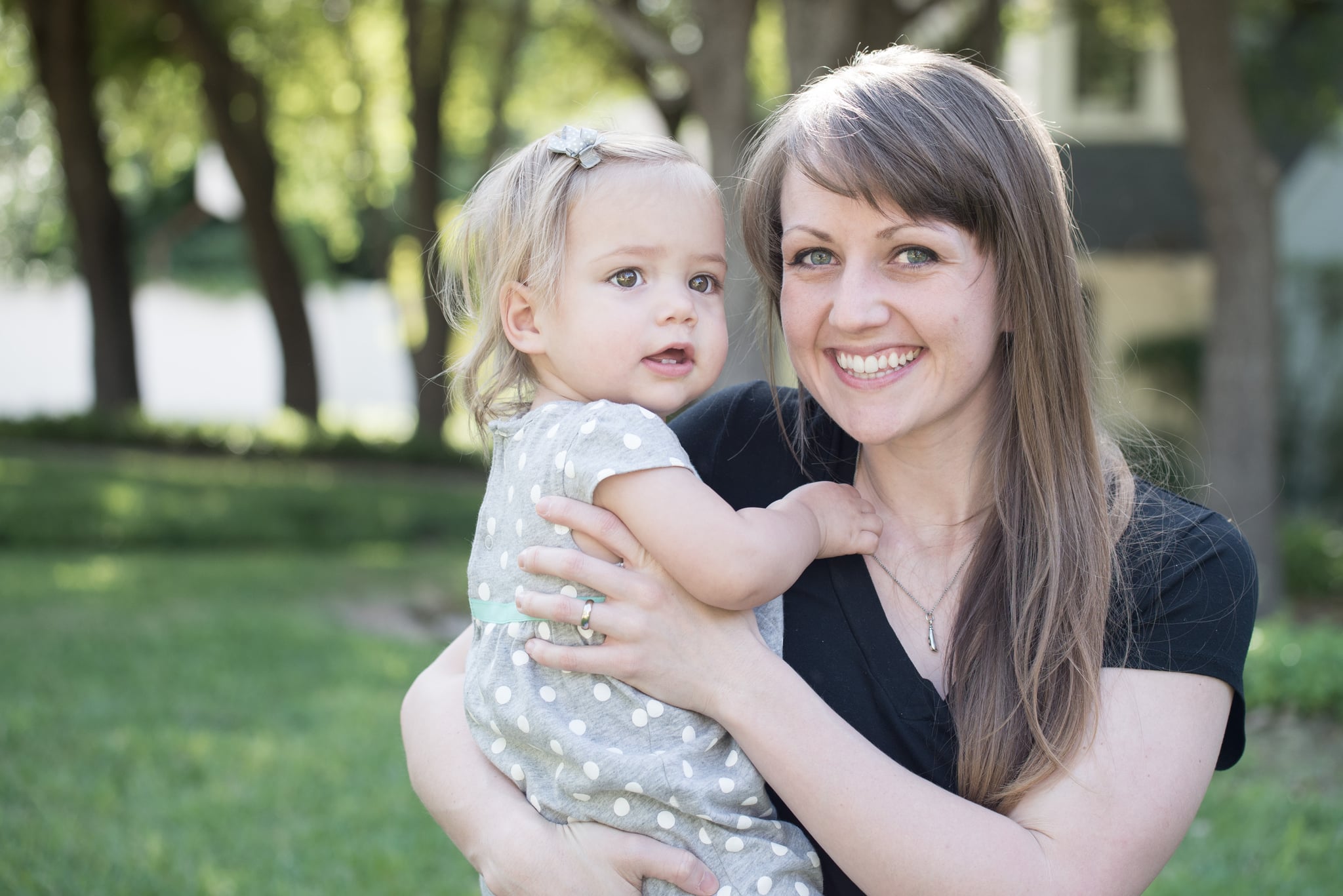 About nine years ago, one of my friends from uni had the first baby among our group of a dozen or so gal pals. Of course, many of us foresaw motherhood in our futures, so we were all very interested (these days we're lucky to get anything more than a "congrats!" text for each new arrival; I can barely keep track of all our offspring's names).
This much-anticipated baby was a beautiful though totally average seven-pound girl. Her most significant characteristic, besides alerting all of us that adulthood was in our future, was her name. My friend, let's call her Emily, and her husband chose to name her after her mother: Emily Jr.
This was a bit of information my friends and I could sink our collective teeth into.
"What mum names their kid after themselves?" we texted each other furiously. "So weird," the responses flew. And truly, it was weird, in the sense that it's just not something that happens very often, but after nine years of thinking about it and digging into my feminist ways, these days, all I can think is, why the hell not?!
After nine years of thinking about it and digging into my feminist ways, these days, all I can think is, why the hell not?!
You hear that a child has been given his father's name, and you might think it's old fashioned or assume that he comes from a long line of Johns or Williams or Walters, and while such a naming tradition may not be something you'd choose for your own child, accepting such a name as normal or maybe even charming requires no great intellectual shift. You hear a similar story about a child being named after their mother, and your mind is definitely going directly to something between "Hmmm" and "WTF?"
Ask yourself why that is. Is it because it's simply not something that's usually done? Maybe, but then why is it usually not done? Is it because mothers don't need the same kind of credit for physically creating a child as their husbands do? Or, more likely, can we link it to the same patriarchal reason that we automatically give our children our spouses' last names? To me, the answer lies with the systemic sexism that tell us, as women, that we don't have the same right to outwardly claim our children as men do. A women having the audacity to name her own child after herself? Society tells us it's embarrassing, self-promoting, and out of bounds.
Of course, we women have our way around such ways of thinking. We'll gladly name our daughters after beloved grandmothers and aunts. My own daughter's name is a diminutive of my great-grandmother's. (I would have given her the whole thing, but my then 91-year-old grandma, the namesake's devoted daughter, told me the full name was too antiquated; of course, it's now fully back in style.)
But, today, I'm calling for women to forget about what's acceptable and go ahead and name your daughter after yourself if it's what you want to do. Of course, you should only do it if you actually like your name; don't stick your daughter with a clunker. Only do it if you're brave enough to endure the sideways glances and furrowed brows of those less-enlightened friends and family members; there will be many.
But if your name is good and your girl power is high, do it! Because your right to a namesake is just as valid as any man's, and hopefully, one day, it will be cool and not abnormal for her to tell her friends, "Yeah, I'm named after my mum." Wouldn't that be something?