An Open Letter From a Mum to a Women Trying to Get Pregnant
An Open Letter to the Woman in the Woolworths Line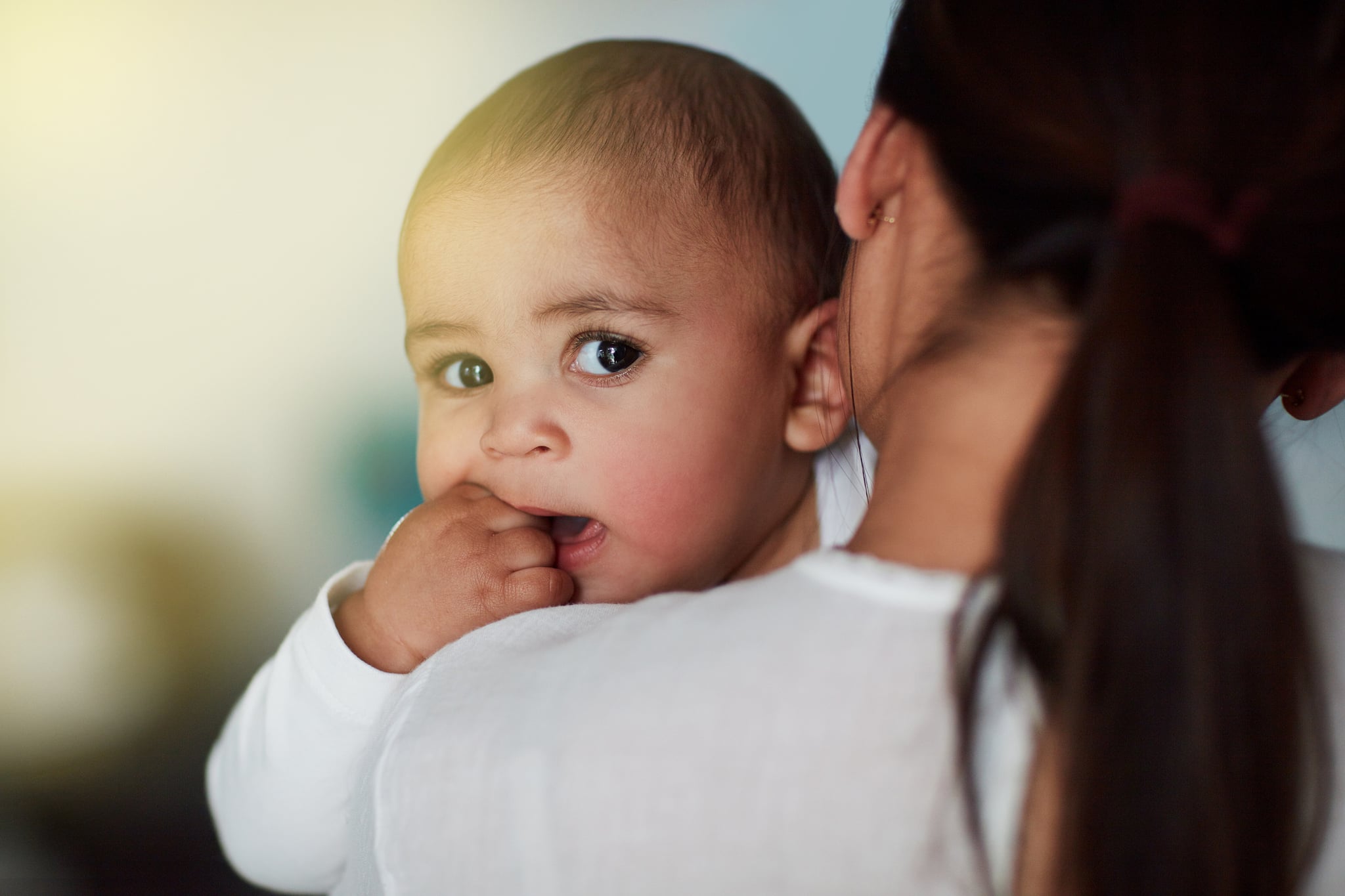 When you struggle to fall pregnant, sometimes the very sight of a woman with a child can be too much to handle.
I recognised you in an instant. While my son and I were waiting our turn, me switching his 10-kilo, wriggly, fiddly body from hip to hip while he attempted to grab at every brightly coloured chip packet along the way, I recognised you.
My son noticed you, too. He's just over a year old and he's realised that one of his cheeky smiles always brings a reaction — either from his parents, or a complete stranger on the street. In this moment, you were his target.
He saw you, his eyes locked with yours over the rack of magazines that separated our queues — and he let out his signature "El-ooow!" by way of greeting. It usually works for him. But today it didn't. And that's when I realised.
It was in the way your eyes clouded and you looked shaken, as though your soul had been caught off-guard and torn out. It was in the way your husband followed your gaze, and instinctively wrapped his arm around your shoulder, softly kissing your hair and whispering something in your ear. I have a pretty good idea of the things he may have said to you. It was in the way you snatched your gaze away from my son, fiddling with the bank cards in your purse, and muttering something about needing to clean out your wallet. You let out a nervous laugh, but the tremble in your voice gave your heartache away. I tried to give you a smile as the sales assistant beckoned us forward, but while you were physically still there, your spirit had left the room.
I know that as you moved forward, paid for your few things and took your receipt before making your escape, you would have had the same conversation with your husband that you've had countless times before: "Why does she get to have a baby? Why not us? She doesn't know how lucky she is."
And because I had a pretty good inkling of the words that would be falling out of your heart, every fibre of my being wanted to grab my shopping bags and follow you. To catch up to you and to tell you that it's okay. That it's okay that you feel like that, and I'm sorry that today it was my son and I that happened to be the trigger for your heartbreak. But most importantly, I wanted to tell you that I do know how lucky I am, because I've been exactly where you are.
I've been the woman who painted the happy expression on her face while yet another friend told me she was pregnant, all the while feeling another part of me die inside. I've been the woman who enforced a social media ban on myself because my fractured soul couldn't take another picture of a sonogram, of a first birthday cake, of a toothless, smiling baby. I've been the woman who, in the depths of despair, apologised to my husband for "my stupid body that won't give us a baby", and despite his endless assurances that it wasn't my fault and that there was nothing to apologise for, I felt it was totally, utterly my shortcoming.
But I didn't follow you, and I don't know why. Instead, I hugged my son a little bit tighter and remembered that day in the fertility clinic, after years of failed treatments, when the doctor told us we had finally gotten lucky, and that a baby would be joining our family. I wish I had followed you, even if just to squeeze your arm and tell you I understood. To give you a look that said, "I get it, I'm sorry".
My wish for you is that one day soon, your home will be overrun with nappies and bottle cleaners and brightly coloured plastic and the so-crazy-it-stuns-you love you have for your child — and that the moment in the Woolworths queue will be a memory, not your every day.
Image Source: iStock