Reasons to Get Married Later
I Waited Until My 30s to Get Married, and I Wouldn't Have Had It Any Other Way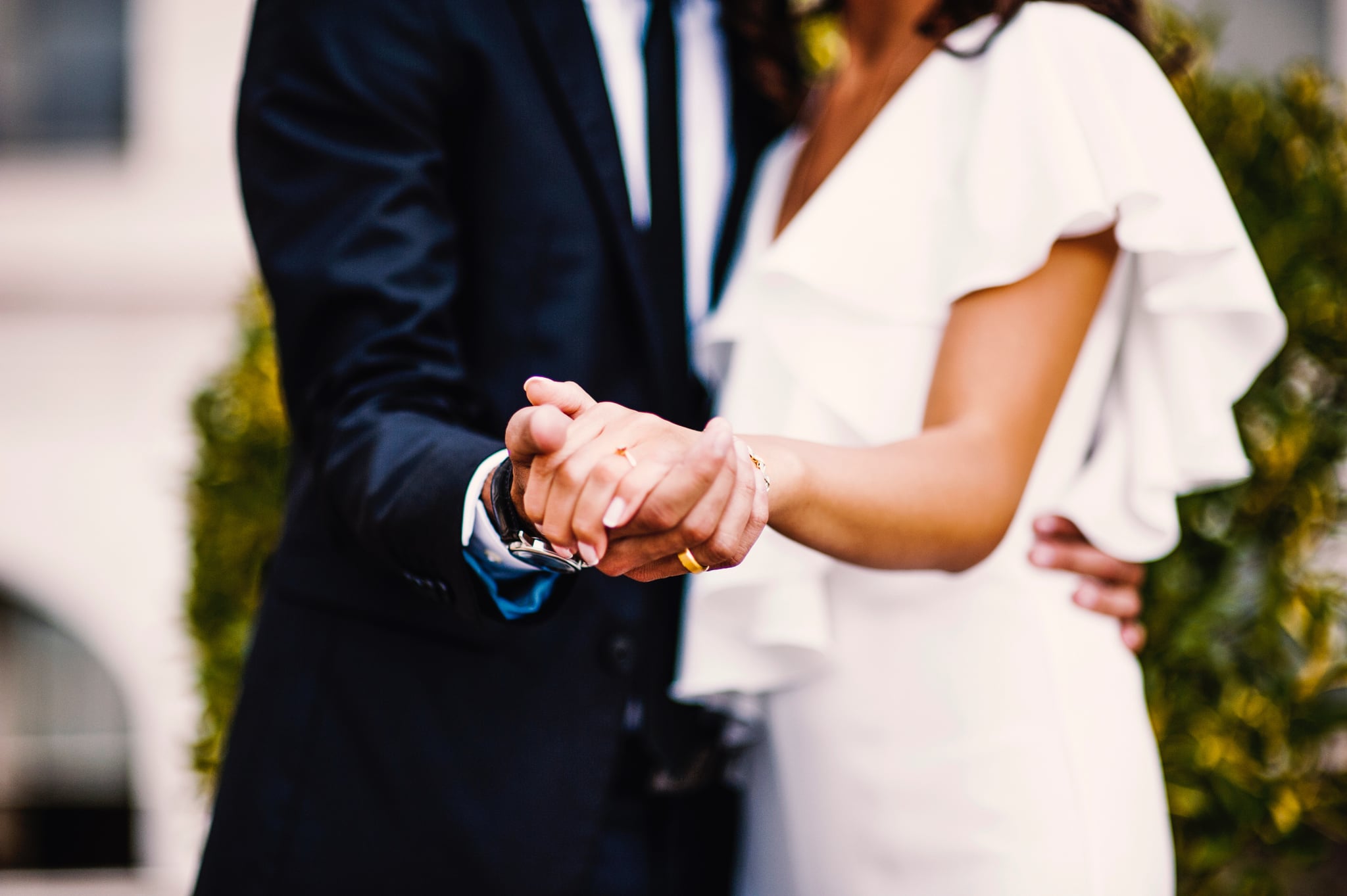 My marriage certificate might surprise some people. There's my age, loud and proud and written in indelible ink: 33. My husband was younger than me on our wedding day. OK, only just, but our great-grandkids will see him as a slip of a 32-year-old marrying an older woman. And I love it.
I'm glad we waited until our 30s to say "I do." True, we'd been a couple for seven years and living together for most of those when we walked down the aisle, but the big, big step of marriage was something that really didn't seem to even hit the to-do list until we were older. We had other stuff to get on with: homes to make, careers to build, places to see. Weddings could wait. Here's why I'm glad we held off until the time was right for us.
1. A Self-Sufficient Bride or Groom Is a Happy Bride or Groom
Getting married with a few more years under your belt is, I am sure, much easier than doing it young. For starters, we could pay for the whole carnival ourselves. That was really, really important to me. I know my wonderful parents would have made sure I had a day to remember if I'd asked them to foot the bill, but they'd already done so much for me. They'd given me a fabulous education, made sure I could stand on my own two feet, and expanded my horizons with amazing family holidays. One fancy dress and one big party I could pay for myself.
We were also far more financially stable than we were in our 20s, and that mattered. Weddings are great fun — they are memories made for a lifetime... but they are just one day. Knowing that we could cover all the costs without incurring huge debts was as important to me as the cake, the confetti, and the cars. However lovely the day was going to be, I didn't want to be paying for it for years to come or regretting it within months when our money was still being spent on it, leaving us to struggle over basics. And that financial wisdom came with age.
2. Your Big Day Belongs to You
I also think I went into the whole process of planning my wedding with a calmer attitude, which made the whole thing much more enjoyable. By the time you're in your 30s, you have more of a sense of perspective on what matters. I really think that if I'd been a bride in my early 20s, I would have been swept along by what other people thought I should have at my wedding. By the time I hit my 30s, I was more sure of what I wanted and much more confident that my dreams were just as valid as the opinions expressed by those around me.
Then there's your future spouse. In your 30s, you're much more likely to be relaxed enough about the whole marriage thing to give your partner the space they need to enjoy their big day. You're also more likely to be getting married after a longer-term relationship, meaning you know what makes them tick and how you can merge your interests to keep everyone happy.
3. Facing the Future Is More Fun
Then there's the happy ever after. Speaking for myself, the rush of romance and the excitement of a wedding might well have masked serious thoughts about the future when I was in my 20s. Admittedly, my husband and I kind of just clicked, and I always had the feeling he'd still be hanging around my house when we were collecting our pensions. But in my 30s, I'd learned the art of being a careful Cinderella, of realizing that my handsome prince would have flaws and that he would see failings in me too but that we'd love each other all the same. If you're going to stand up in public and promise to be with each other forever, seeing the potential bumps ahead is vital. If you still want to make that commitment with that knowledge in hand, then chances are you've found your forever.
Now I'm in my 40s, still married and still happy. And what I'd say to anyone a couple of decades younger, worrying that they're not yet wed, is wait and enjoy it. Getting married in your 30s or 40s isn't just the new normal; it's the way to go. You'll walk down the aisle with more confidence and savouring every moment because you know just how precious it all really is. And enjoy looking at that marriage certificate that tells the world you were an older bride — it really is the stuff that wedding dreams are made of.