Reasons Kids Don't Want to Take a Bath
If You've Ever Tried to Get a Kid to Take a Bath, You've Heard These 27 Excuses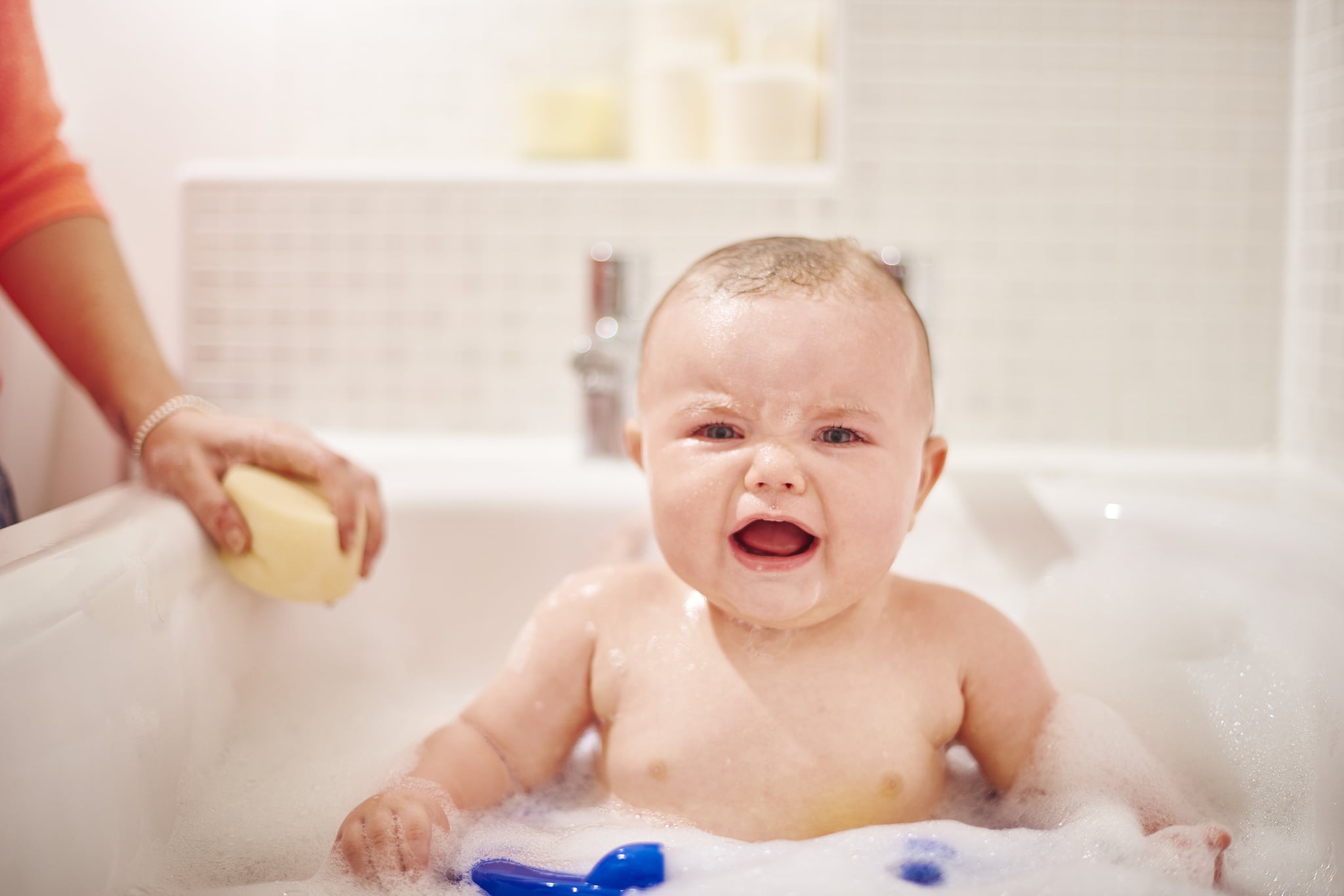 Trying to get a kid to take a bath is one of the most patience-trying parental responsibilities out there. For some reason, kids hate getting in the bath as much as a cat does, but then once they're in and clean, they beg to sit and play until they've successfully turned into a raisin (and you're soaking wet with aching knees on the floor next to the tub). Regardless, kids are pretty filthy, so the task of getting them into the tub must be accomplished (at least, like, twice a week . . . OK fine, three times).
If you've ever tried to get your kid to take a bath, you've likely heard one of these 27 excuses during your attempt to get a wriggly body out of clothes and into the tub.
They're allergic to water.
Their friends don't take baths.
They're not even smelly.
Their favourite movie is on.
The water is too cold.
The water is too hot.
They need to watch the iPad, and that's not allowed in the tub.
They have "things" to do.
They want to go to sleep instead (they won't follow through with that, though).
They don't like the colour of the tub.
They didn't run around today.
They need to watch TV for five more minutes.
They took one last night (no they didn't).
They don't want to take their favourite shirt off.
Their underpants are clean, so . . .
They don't like how the tap looks.
They're too tired.
They got wet in the rain . . . last week.
They're not even dirty.
They just ate so they can't "go swimming."
They brushed their teeth this morning.
It's too light in the bathroom.
Now it's too dark.
Their superpowers don't work when they get wet.
They don't have school tomorrow.
They didn't see you shower today.
They just don't want to.