Sam Wood Post-Pregnancy Workout Tips
Sam Wood Has This 1 Piece of Fitness Advice For New Mums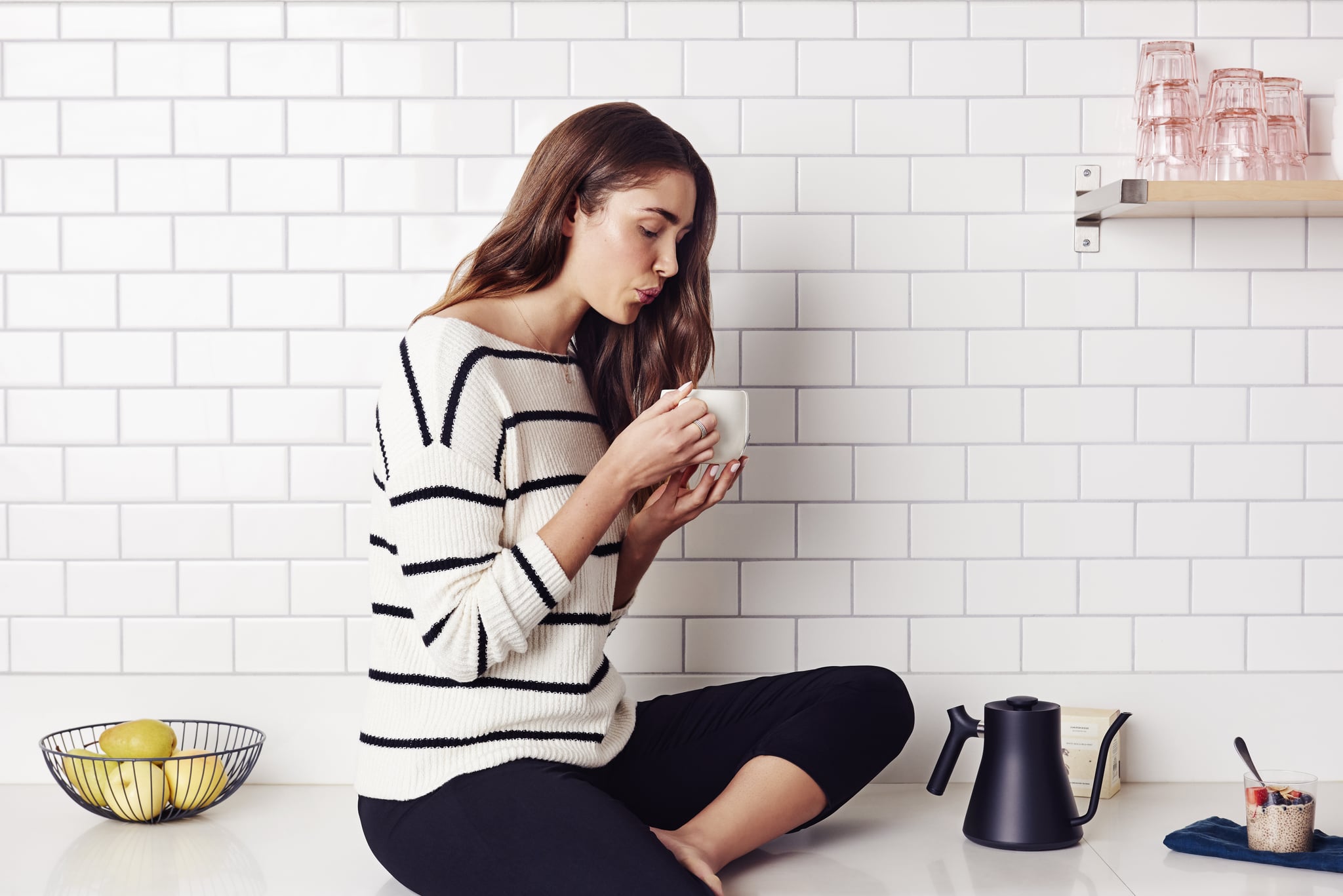 No matter how active you were pre-baby, working out as a new mum can present many challenges. No only do you have an entirely new human that needs taking care of, but emotionally and physically, you're navigating a lot of change.
But, once you've been cleared by your medical professional to start exercising again, where should you actually start? Does the idea of exercise break you out in a full body rash? Or maybe you're desperate to get back of bit of 'me' time in workout form. Regardless of which camp you fall into, you probably have a lot of questions.
In order to get some sage advice, we spoke to fitness expert and new dad, Sam Wood, to get his thoughts on the best way new mums can approach getting back into a health and fitness regime and why focusing on how you feel is key.

You're Not Alone
To start with, don't think that you are alone. Most women feel a bit overwhelmed. Your body has gone through such an extraordinary physical experience, that it's kind of like you don't know where to start, what's safe, what's the right speed.
Every Pregnancy and Every Body Is Different
You need to absolutely take the pressure off yourself by accepting and acknowledging that every pregnancy is different and each women's body is different and to just go at your own pace. If that means doing nothing for six months, fine. If that means starting back after you get the six-week tick of approval from your doctor, that's fine too. Snez and I are always talking about this and I guess it's even more prevalent when you are in the public eye, but no one understands your body other than you. So, you need to do what you can, when you feel like it. It's important for you, your body and your mind to slowly get going again. And if you want more time off and don't feel ready, that's fine too.
Focus On How Your Feel
It's a horse is the course type of situation. Take your time, take the pressure off yourself. There's no finish line when it comes to getting in shape post-baby, you should just build your strength, build your endurance up slowly, it should be more about how you feel. Do I feel stronger? Does it give me more energy? Is the fresh air good or me because I'm getting cabin fever from being at home all the time? I think all of those things can be really powerful.