Starlight Foundation Grants Its 10,000th Wish
Starlight Granted Its 10,000th Wish and It Will Make You Smile So Big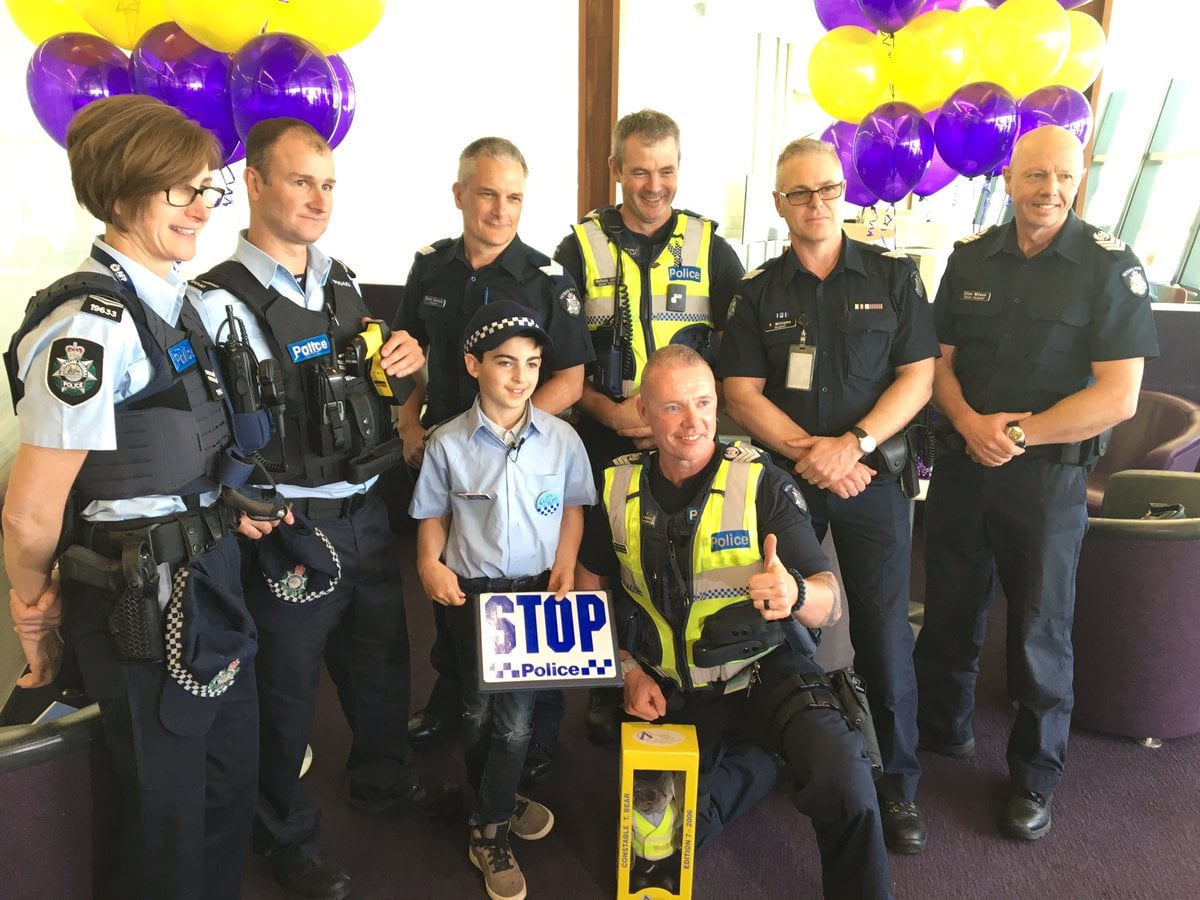 Ten-year-old Sy has always dreamed of being a police officer. He loves to dress up in his police outfit and he never misses an episode of Highway Patrol, his favourite TV Show. So when it came time for Sy to make his Starlight Foundation Wish, his choice was obvious. He wanted to meet his hero, Sergeant Mick McCrann, of the Victorian Police, who stars in the show.
But Sy's wish is extra-special. It is the 10,000th wish that the Starlight Foundation has granted to an Australian kid. His celebration won't just be a one-day event: Sy is spending a whole week getting up close and personal with his heroes across two states, including Sergeant McCrann.
He has already completed special training with the Australian Federal Police, where he learned how to use handcuffs and practised by arresting his Dad, and hung out with a K9 police dog named Black Ivy.
After suffering a major seizure two years ago, Sy was diagnosed with Complex Epilepsy and Autism. He now needs to spend long stretches in the hospital. His Mum, Lisa, said that the Starlight Foundation has helped through the dark time. She told the Starlight Foundation: "Starlight is there like a ray of sunshine in what can be the darkest and scariest times in a child's and their family's life."